2010 Arizona Fall League Preview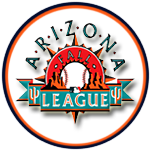 The air is getting cooler, the leaves are changing color and the
MLB
playoffs are getting underway. What does all this mean? The 19
th
season of the Arizona Fall League is here!
The six teams of the
AFL
have been playing every year since 1992, and some of the best prospects in baseball assemble in the desert to battle for the
AFL
title. The
AFL
really is an elite collection of talent, and teams will sometimes send their 1st round pick from the June draft for their initial taste of professional baseball.
Before we get into the Indians prospects in Arizona this year, here's a quick primer on who is/isn't eligible for the
AFL
:
All Triple-A and Double-A players are eligible, provided the players are on at least a Double-A level roster no later than Aug. 1.
One player below the Double-A level is allowed per Major League team.
One foreign player is allowed, as long as the player does not reside in a country that participates in winter ball, as part of the Caribbean Confederation or the Australian winter league.
No players with more than one year of credited Major League service as of August 31 are eligible, except a team may select one player picked in the most recently concluded Major League Rule 5 Draft.
To be eligible, players on Minor League disabled lists must be activated at least 45 days before the conclusion of their respective seasons.
These are more guidelines than hard and fast "rules" for eligibility, as you'll see below with the players the Indians are sending to Arizona. Columbus manager Mike
Sarbaugh
will be at the helm for the Peoria
Javelinas
throughout
their 32 game season, and will have nine Indians prospects at his disposal. Here's a look at who the Indians have sent to the AFL:
Scott Barnes, SP-Akron:
Acquired
from the Giants in the Ryan
Garko
deal, Barnes started 26 games for the
Aeros
in 2010, finishing the season with a 6-11 record and a 5.22 ERA. He struck out 127 and walked 58 in 138 innings pitched. The 23-year old pitched better than his ERA would indicate, as his
FIP
was almost a full run better at 4.23. He needs to keep the ball down in the zone and get more
groundballs
, which will help him reduce the number of HR he gives up. As a
flyball
pitcher, he could struggle in the Arizona heat. We'll have an idea early on, as Barnes has been named as the opening day starter for the Javelinas.
Eric Berger, SP-Columbus/Akron:
Berger started 22 games between Akron and Columbus (5 for the Clippers) and finished 2010 with a combined record of 5-6 with a 4.90 ERA. Berger really needs to work on his control and keeping his pitch count down, as he walked 72 and struck out 90 in his 112 innings of work. Berger was an 8
th
round pick out of the University of Arizona, so his tour in the
AFL
will be a homecoming of sorts. Like Barnes, Berger is more of a
flyball
pitcher (0.97 GO/
AO
), so the
AFL
will be a challenge for him. He missed around 6 weeks early in the season due to injury, so this is a good chance for him to make up those innings. Regardless, expect him to start 2011 in the AAA Columbus rotation.
Chen Lee-RP, Akron:
Lee is an intriguing prospect who really came out of nowhere to have a big year out of the bullpen for the
Aeros
. He was an
NDFA
out of Taiwan, and pitched for Chinese Taipei in the 2009 World Baseball Classic. The 23-year old
righty
had a solid season for
Kinston
in 2009, but really came on for Akron this year posting a 3.22 ERA and striking out 82 in just 72 innings pitched. Lee had a stellar 2
nd
half as he gave up just 2 earned runs in 31.1
IP
from July-September, striking out 38. That was good enough to get him a Tony nomination for RP of the year, and he should start 2011 at AAA Columbus in what will be a crowded bullpen.
Bryan Price-RP, Akron:
One of the players
acquired
from Boston in the Victor Martinez trade, Price had a solid year out of the bullpen for the
Aeros
. He appeared in 40 games, throwing 69.1 innings. He struck out 69 and walked just 22, finishing the season with a 6-3 record and a save. Price is one of several power arms the Indians have in the pipeline right now, and a solid campaign in the hitter-friendly
AFL
would go a long ways in moving him up the pecking order.
Travis

Turek

-RP,

Kinston

:
Turek
appeared in 41 games for the K-Tribe last year, finishing with a 4-3 record, 2 saves and a 3.73 ERA. He struck out 45 and walked 30 in 79.2 innings pitched.
Turek
lives by the ground ball, posting a 2.31 GO/
AO
rate.
That's
a good thing for the thin, dry Arizona air as the ball tends to fly out of the ballpark down there.
Turek
was a 48
th
-round pick in the 2006 draft, and just turned 23 in early-September.
Roberto Perez-C, Lake County:
Fresh off of his
Tony Award for defensive player of the year
in the Indians minor league system, Perez heads to hitter-friendly Arizona to see if he can improve at the plate. If his bat can catch up to his defense, Perez would be an outstanding prospect. He hit just .217 with 6 HR and 38 RBI in 378
AB's
for the Captains, and posted a .699 OPS. Perez has an outstanding arm and very solid mechanics behind the plate, and the Indians feel like he could catch in the major leagues sooner rather than later. Even if his offense doesn't mature, he could have a long career as a defensive-minded backup catcher because of his ability to control a running game and handle a pitching staff.
Adam Abraham-C, Lake County:
Abraham played primarily at 3B for the Captains in 2010, but is listed as a catcher on the
Javelinas
roster. Like fellow Tribe prospect Cord Phelps, he should see some time at 3B as well, as there isn't a true 3B on the roster. Boston prospect Ryan
Lavarnway
is expected to see the majority of the time behind the plate for the
Javelinas
. Low-A players don't typically get to play in the
AFL
, so this is a huge opportunity for both Perez and Abraham to improve their prospect standing. Abraham finished 2010 on a hot streak, as he hit .309 with a .892 OPS after the all star break for Lake County in 2010. With the quality pitching he will be facing in AZ, it will be interesting to see if he can carry over some of that momentum in the fall league.
Jason

Kipnis

-2B,

Kinston

/Akron/Columbus:
Kipnis
was one of the best stories in the Indians system in 2010. The 2
nd
round pick was moved from the OF to 2B and began the season in the High-A Carolina League which is traditionally more of a pitcher's league.
Kipnis
hit an even .300 with a .865 OPS in
Kinston
, earning a promotion to Akron in June. The move to the Eastern League did nothing to slow him down, as he hit .311 with an .887 OPS for the
Aeros
.
Kipnis
got the call to Columbus for the International League playoffs, and he responded by going 10-22 with 2 HR for the Clippers. No matter how you look at it,
Kipnis
had a huge year and put himself on the map as one of the top prospects in the organization and one of the top 2B prospects in all of baseball. Fellow highly-regarded 2B Dustin
Ackley
is also a member of the
Javelinas
.
Ackley
was the #2 overall pick in the 2009 draft, but is expected to play some 1B in addition to 2B. It will be interesting to see how
Sarbaugh
splits playing time between these two, but it sure is nice having his manager from Columbus also coaching him in AZ.
Cord Phelps-2B, Akron/Columbus:
Like
Kipnis
, Phelps had a great year with the bat in 2010 for both Akron and Columbus. With
Kipnis
and
Ackley
expected to see most of the
AB's
at 2B, Phelps is expected to play primarily 3B for the
Javelinas
. This will get him more
AB's
as well as see if he can fill an organizational need at 3B until Lonnie
Chisenhall
is ready for Cleveland. Phelps hit .317 with 6 HR and 31 RBI in Columbus to go along with a .892 OPS. He's an average defender at 2B, and played some 3B and SS in college so he does have some experience at the hot corner. Expect the switch-hitting Phelps to have a solid AFL campaign at the plate. If he shows that he can still play 3B, he has an outside shot at starting the 2011 season at third for the Indians.
Catcher Chun Chen was considered for the AFL roster, but he ended up choosing to play for his country in the Asian Games, a decision that the Indians are 100% onboard with. His participation in the games means that his militiary obligation for Taiwan is cut to just twelve days as opposed to the fifteen months that is mandatory for most Taiwanese citizens. Jason Knapp is another player who was considered for the roster, and still could be added at some point. AFL rosters are pretty fluid, and guys are added/dropped throughout the season due to a variety of factors.
I'll be following the AFL from a distance throughout the season for the IPI, so check back here often for stat updates, roster changes and to see how your favorite Indians prospects are performing in the desert.
User Comments
No comments currently. Be the first to comment!