2010 Draft Signings Update: Final Signing, Draft Thoughts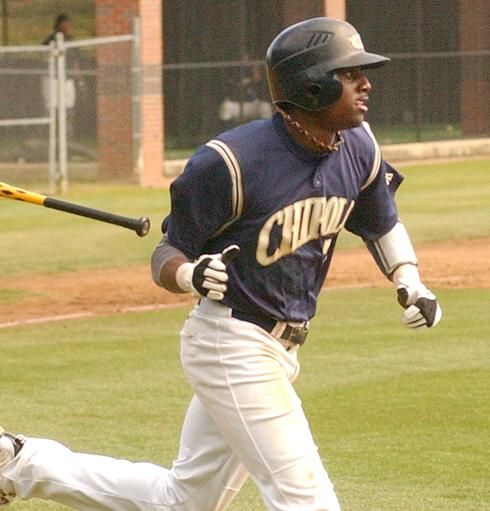 This posting will provide updates on the 2010 Draft picks and where they are in the signing process. I will continue to update this post throughout the next two months as new information becomes available. When an update occurs I will bump this to the front page with the new information timestamped at the top. Also, this information will also be added to their draft profiles which can be found by clicking on their names in the
2010 Draft listing
.
UPDATE 8/17/2010 9:52 AM EST:
Now that the signing deadline has come and gone, it's time to lay this thread to rest. I hope the updates and information were helpful during the two month long courting process between team and player.
In the end, the Indians spent somewhere between $9-10M on the bonuses for all 27 signed picks, which I believe is a club record for bonuses paid in a draft for them (though unconfirmed). It's nice to see this, and they made good on their promise this year that they would not only have an aggressive draft, but an aggressive signing process as well.
So where are the signings from yesterday going? I can confirm that Blair will immediately go to Mahoning Valley, and Wolters and Lavisky will head to Arizona this week. I am not certain at the moment where Pomeranz and Washington will go, but I believe Washington likely will go to Arizona though there is a chance he goes to Mahoning Valley. Pomeranz won't pitch for anyone this year, but will start to throw bullpens to get him ready for Instructional League which starts in mid-September. He could do what Alex White did last year and join Double-A Akron as a non-rostered player for a few weeks.
The biggest signing to me was Wolters, not because he may have been the best player in the Indians' draft, but because he appeared to be the hardest sign. Suppoedly, he was looking for a $2M signing bonus, a figure which seemed unreachable. Because of the high bonus demand, the Indians were uncertain that they could sign him, but they put their best foot forward and in the end some common ground was achieved when he signed for $1.35M. Even though he signed for about $650K less than what he was seeking, he still signed for $900K more than the recommended slot of $405K for where he was taken in the draft.
Overall, there is very little (if any) disappointment with this draft at least on paper. Now that all the guys will start playing, we will see what happens and if this aggressive approach worked out. Here are a couple of notes on a few guys that many fans were interested in signing that we did not:
Burch Smith (RHP, 20th round):
This is probably the most disappointing of all unsigned picks, and I believe the Indians are disappointed as well. They apparently were very close to reaching a deal in negotiations, but for whatever reasons there was a sudden change of heart and he chose to go to school. There was a reason as a Top 3 round talent why he slid to the 20th round, and that was signability reasons as teams felt he was deeply committed to go to school no matter what, and in the end that was the case.
Jeff Schaus (OF, 27th round):
Schaus was an interesting pick, but it appears his money demands were out of line as he was looking for a sizeable bonus. In the end though, by not signing and going back to school for his senior season, he is going to find that next year leaves him very little in the way of leverage for the bonus he desires unless he has one heck of a season and shows some improvement.
Tyler Pearson (C, 38th round):
He was seeking a $750K bonus and was pretty deadset on that number. With the Indians focus on Lavisky and them feeling confident a deal could be reached with him, things did not work out with Pearson. That said, expect the Indians to be in on him in three years when he becomes draft eligible again.
Bobby Wahl (RHP, 39th round):
The Indians were in on him right after the draft, but he turned down a reported seven figure deal from the Indians right away and opted to attend Ole Miss. It's not always about the money.
UPDATE
8/17/2010 12:02 AM EST
: Indians have agreed to terms with left-handed pitcher
Drew Pomeranz
. He signed for $2.65M.
The Indians have also signed outfielder
LeVon Washington
(2nd round) and shortstop
Tony Wolters
(3rd round). Washington signed for $1.2M and Wolters for $1.35M.
The Indians aggressive approach both with the draft and getting guys signed really showed itself in the end. Here are some of the final numbers:
Pomeranz $2.65M
Washington $1.2M
Wolters $1.35M
Blair $580K
Cook $299K
Bartolone $125K
Aviles $150K
Lavisky $1.0M
Cooper $125K
Holt $500K
Goodnight $315K
Dischler $255K
Bradley $125K
That totals: $8.674M
I have no idea on the contracts signed by other picks Jones, Cannon, Seastrunk, Siliga, Burnette, Dew, Striz, Thompson, Petter, Casas, Heere, Fields, and Dunn, but all were likely much lower deals. In all the Indians spent somewhere north of $9M on the draft this year.
UPDATE 8/16/2010 5:01 PM EST:
The Indians have signed catcher
Alex Lavisky
(8th round). Exact terms of the deal are unknown at this time, but it was rumored a day ago he would sign for $1M. He will report to Arizona in the coming days. Also, to update an earlier signing, Kyle Blair will report to Mahoning Valley.
Lavisky, 19, is a 6-1, 210-pound right-handed hitting catcher from nearby Lakewood St. Edward High School. This past season he batted .450 (36-80) with nine doubles, 13 home runs and 40 RBIs while scoring 33 runs for the OHSAA Division I State Champion Eagles. The Cleveland, OH native previously had signed a letter of intent to Georgia Tech University. Last August he took part in the Under Armour All-America Game played in Wrigley Field. Prior to the draft Lavisky was rated as the 89th best prospect and the 7th best catcher in the 2010 draft by Baseball America. In 2009, Alex led St. Edward in hits (38), doubles (13), RBI (27) and batting average (.481). He was second on the team with six home runs and went five-for-five in stolen base attempts.
UPDATE 8/16/2010 2:35 PM EST:
The Indians have signed right-handed pitcher
Kyle Blair
(4th round). Terms of the deal are unknown at this time, though bonus supposed to be around $550-600K. Edit: This is out quickly as Baseball America and many others are reporting it and BA says the deal is for $580K, more than half less than what he had commanded when he was drafted by the Dodgers out of high school in 2007 (over $1M).
Blair, 21 (turns 22 on Aug. 27), is a 6-3, 230-pound right-handed pitcher who just concluded his junior season at the University of San Diego. This year he went 8-4 with a 2.84 ERA (98.1IP, 79H, 44R/31ER, 28BB, 126K) in 15 starts while limiting opponents to a .218 average against. His 126 strikeouts were T10th most of any NCAA Division I pitcher. Following the season, he was as he was named the West Coast Conference Pitcher of the Year and selected as a third-team All-American. Prior to the draft, Blair was ranked as the 84th best prospect in the entire 2010 draft by Baseball America. He was selected by the Los Angeles Dodgers in the 5th round of the 2007 draft before opting to attend San Diego. In 2009, Blair was 3-2 with 2 saves and a 3.13 ERA (54.2IP, 19ER) in 10 games/8 starts as he struck out 62 while walking just 18.
UPDATE 8/16/2010 9:01 AM EST:
Whelp, deadline day is finally here.
Movement will finally occur with regard to the Indians
User Comments
No comments currently. Be the first to comment!