2010 Mahoning Valley Scrappers Team Preview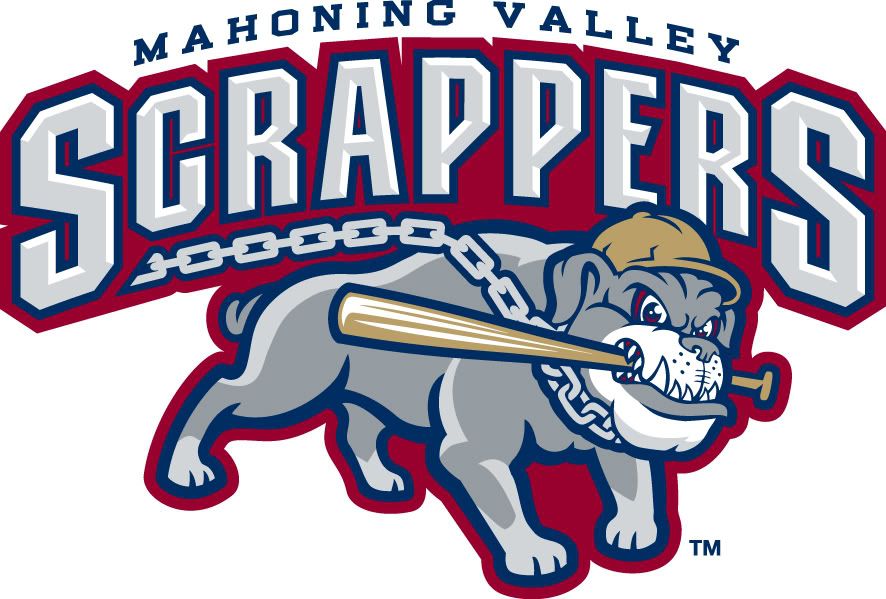 Mid-June is finally here and that means only one thing; the New York Penn League is starting up and the Mahoning Valley Scrappers will open up for their 11th season of play. 17 former Scrappers have reached the majors, with many others still working their way up to the show.
Like every season, the Opening Day roster for the Scrappers will be much different from the roster that finishes the season. Currently, the roster is not composed of many high ceiling players who have big time potential. As the season wears on and more draft picks begin to sign, you'll start seeing the roster turn over more. However, manager Travis Fryman doesn't see it that way.
"There's a lot of hopes and dreams that just entered my lockerroom the last couple of days, and that's fun too," Fryman said. "A lot of what we do here is about teaching, and allowing them the opportunity to play every day, and the demands that come with that. The importance of their preparation and routines day to day."
3rd season as Mahoning Valley manager, 8th season in Indians organization. (5 years as a player.)
Hitting Coach: Dennis Malave
1st season Mahoning Valley hitting coach, 6th season in Indians organization.
Pitching Coach: Ken Rowe
7th season as Mahoning Valley pitching coach, 20th season in Indians organization.
Jordan Cooper (RHP), Dale Dickerson (RHP), Casey Gaynor (RHP), John Goryl (RHP), Alex Kaminsky (RHP), Takafumi Nakamura (RHP), Mike Rayl (LHP), James Reichenbach(LHP) Gregorio Rosario (RHP), Kyle C. Smith (RHP), Kirk Wetmore (LHP)
The big name to note in this group is Jordan Cooper, who was the Indians 9th round selection in this year's draft who shows the most potential out of this group. Cooper went 10-3 with a 2.01 ERA and was named a third-team All-American by Collegiate Baseball and earned Missouri Valley Conference Pitcher of the Year honors.
On November 1, 2009, the Tribe signed Japanese pitcher Takafumi Nakamura to a minor league contract. Nakamura did not pitch in professional ball in Japan as he just finished up in college. He has some potential upside, with a big, physical frame at 6'5", 195 pounds. His fastball sits in the high 80s, but touches 92 MPH. His secondary pitches are a slider, curve, forkball, and screwball, with his slider being his best secondary pitch.
Five pitchers were signed as undrafted free agents: Casey Gaynor, John Goryl, Alex Kaminsky, James Reichenbach and Gregorio Rosario. Casey Gaynor signed yesterday out of Rutgers and in 15 starts for the Scarlet Knights, he went 8-5 with a 5.09 ERA (97.1 IP, 123 H, 22 BB, 60 K). John Goryl signed in 2009 and went 3-2 with a 4.60 ERA (29.1 IP, 32 H, 5 BB, 24 K) with the AZL Indians last season. Alex Kaminsky signed as an undrafted free agent on Tuesday out of Wright State University. This season at Wright State, Kaminsky went 5-5 with a 5.53 ERA (97+ IP, 88 K, .271 BAA). Gregorio Rosario was signed out of the Dominican Republic all the way back in 2004. With the AZL Indians last season, he went 0-1 with a 3.38 ERA (10.2 IP, 4 H, 4 B, 7 K). Reichenbach was an undrafted free agent signing by the Indians earlier in the week. He was a left-handed pitcher at Elon, but is listed as an outfielder on the Scrappers roster so it's possible the Indians are converting him to the outfield. At Elon this year he pitched 31.1 innings in 16 appearances (4 starts) and was 0-1 with a 5.74 ERA (44 H, 18 BB, 22 K), and in his four year career went 7-6 in 150.1 innings and had 99 strikeouts.
Four pitchers were drafted in the 2009 draft: Dale Dickerson (16th round), Mike Rayl (15th round), Kyle C. Smith (20th round), and Kirk Wetmore (11th round). Kyle C. Smith returns to the Scrappers for the second season. Last year, he went 0-2 with a 3.00 ERA (18 IP, 19 H, 11 B, 12 K). Dale Dickerson spent his last two years of college as a closer. He throws a fastball, slider, and changeup, with shaky command and also needs some work on his mechanics. Mike Rayl spent his first professional season with the AZL Indians going 1-2 with a 3.74 ERA (33.2 IP, 36 H, 10 BB, 41 K). Kirk Wetmore also pitched with the AZL Indians, going 1-3 with a 4.19 ERA (43 IP, 43 H, 11 BB, 45 K). Both Wetmore and Rayl will most likely open in the Scrappers rotation.
Juan Aponte, Moises Montero, Diego Seastrunk, Wyatt Toregas
The most familiar face on the team is Wyatt Toregas, who was competing for a major league roster spot in spring training. Caught in what can be considered an awkward situation, Toregas will likely work with the Scrappers pitching staff and provide some much needed experience to this team. It's still a mystery what his real role will be with this team and how long he'll stay.

Manager Travis Fryman told the media, "His time here is going to be a great asset to me." He added, "In fact, I addressed our pitchers today. I did talk with them. They have an opportunity to ask questions of a guy that's been there. And, they ought to exploit that resource while he's here."
Juan Aponte split time between the AZL Indians and Mahoning Valley Scrappers last season, compiling a .329 average, with three home runs and 11 RBI.
Moises Montero doesn't excite many with his bat, but he's a solid catcher with an above average throwing arm. He split time between the AZL Indians and Mahoning Valley scrappers last season, compiling a .224 average, with one home run and 15 RBI.
Diego Seastrunk was selected in the 14th round in this year's draft. According to an American League scout,
User Comments
No comments currently. Be the first to comment!