2011 Arizona Fall League Recap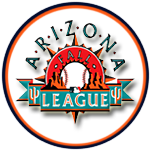 The Arizona Fall League (AFL) wrapped up play over a week ago. I had planned to post this recap last Wednesday, but with the details of the new CBA that came forth early last week along with the holiday I decided to hold off on this recap until today. Better late than never.

Here are a few quick thoughts on each player that participated in the AFL this fall:

Tim Fedroff (OF): Fedroff was out in Arizona for the first week-plus of the AFL season, but once first baseman/outfielder Chad Huffman joined the club about a week and a half into it he was deactivated. He also incurred a minor injury which the Indians felt was best to just shut him down and not have him continue playing in the AFL instead of having him go back out later in the AFL season when he would have been able to be activated again. He only played in three games and went just 2-for-11 at the plate with 2 2B, 2 BB, and 2 RBI. His inability to remain on the field was a blow to him as he was unable to showcase his talents to a lot of the top scouts for other clubs. There is no doubt the book was already written on him after scouts evaluated him this season, but considering he is Rule 5 Draft eligible it may have provided him a slim opportunity to improve how he is viewed and get him drafted, but now there is almost no chance. He should open next season as one of the starting outfielders at Triple-A Columbus.

Jesus Aguilar (1B): The most impressive performance by any Indians' player this fall in any offseason league has come from Aguilar. With no experience above the Single-A level and just 31 games at the High-A level, the inexperienced 21-year old has more than held his own against pitching that is of Double-A and Triple-A caliber. In 16 games in the AFL he hit .339 with 3 HR, 9 RBI and 1.069 OPS, and so far in five games out in Venezuela is hitting .273 with 1 HR, 4 RBI and 1.166 OPS. His walk-strikeout ratio this offseason has been much better than it was in the regular season when he had 46 walks and 126 strikeouts. He is still striking out a lot this offseason with 20 strikeouts in 70 at bats, but he is also drawing a good amount of walks (17). He still has his problems with breaking balls low and away and is something pitchers will expose a lot more as he moves up the minor league ladder, and he also has a long way to go with his defense at first base to be a Major League option there. Those are the two things he will continue to work on this offseason and into the start of next season. Due to the strides he has made this offseason he may open the season at Double-A Akron, but a return to High-A Carolina is not out of the question.

Roberto Perez (C): Perez had a nice return to the desert where he hit .226 with 4 HR, 11 RBI, and .854 OPS. At first glance his performance at the plate was not very good as the .226 batting average is awful, but looking deeper into the numbers he actually played well. He continued to play above average defense behind the plate, and at the plate he had more walks (13) than strikeouts (10). With his walks he had a very good .382 on-base percentage, which is amazing considering how low of a batting average he had. He also showed some pop blasting four homers that helped spike him to a .474 slugging percentage. He could probably hold his own in the big leagues right now as a defender, but the bat still has a ways to go even to have him around as just a backup catcher. The discipline is there, but he needs to start showing more consistent results when he puts the ball in play. He is Rule 5 Draft eligible, and assuming he is not drafted he will likely open next season as the starting catcher at Double-A Akron.

Chad Huffman (OF/1B): Huffman's regular season struggles carried over into the AFL as he hit just .214 with 1 HR, 11 RBI and .655 OPS in 17 games. For as experienced a Triple-A player as he is much more was expected of him at the plate. His overall combined showing at Triple-A Columbus and the AFL this year is going to make it hard for him to remain with the club in 2012 considering at Columbus they have Beau Mills slotted as the regular first baseman and several other options at their disposal to play the outfield next year. He played some first base this fall to give him more experience at the position and some versatility so the Indians could use him either as an outfielder or first baseman next season. Reviews of his first base performance were mixed, but the overall view is he is at best a below average defender there. Another concern is how out of shape he looked and how he really softened up this season. He will need to train hard this offseason to get in better shape and with a clean slate at the plate it may help him get his performance up to expected levels. If he sticks with the Indians next year – and I still think he will – he will open the 2012 season at Triple-A Columbus rotating between the outfield, first base and designated hitter.

Carlos Moncrief (OF): Moncrief was a late season addition to the AFL roster because Fedroff was unable to return due to a minor injury. In eight games he hit .174 with 0 HR, 0 RBI, and .584 OPS. His performance at the plate is not surprising considering he has only reached Low-A and was facing much more advanced pitching that exposed him at the plate. He did draw 5 walks, but he also had 8 strikeouts in 23 at bats. He is a very raw, inexperienced player who had a nice season at Low-A Lake County this year hitting .233 with 16 HR, 53 RBI, and .768 OPS in 122 games. The batting average and high strikeout total (158) is a concern, but he shows a ton of athleticism and a good power/speed combo that makes him exciting. He is also given a pass for some of his performance at the plate because he has only been an outfielder in the system for the last two years as he transitioned there from the mound in spring training last year. He exhibits a good plan at the plate and is patient, but now he needs to work on improving the discipline and get better at making more consistent contact. He was a busy man this offseason playing in the Instructional League, Parallel League, and Arizona Fall League, so the hope is the extra games and instruction have helped give him a foundation to make the needed improvements next season where he will likely play at High-A Carolina and take off as a hitter.

T.J. McFarland (SP): McFarland had a very nice showing out in the AFL as he made eight starts going 3-0 with a 3.18 ERA (28.1 IP, 30 H, 1 HR, 13 BB, 22 K). He is a second level prospect for the Indians as you will not see him ranked in many Top 20-25 lists, but he has been a consistent performer so far in his minor league career and has the talent to pitch in the big leagues someday. The Indians love his ability to put the ball on the ground as in four minor league seasons he has yet to have a groundball-flyball ratio below 2.17, and in over 455 career innings has allowed just 30 home runs. While the Indians love his sinker, he needs to continue to work on his secondary offerings to make them average Major league pitches. There is no doubt that he is probably disappointed that he was not rostered this offseason. He is now eligible to be picked up in the Rule 5 Draft, but considering teams rarely take soft tossing back of the rotation starters in Rule 5 he will likely return to the Indians next season. The question is where he will pitch next year as he had a good season this past year at Double-A Akron going 9-9 with a 3.87 ERA in 25 starts that is worthy of promotion, but with so much starting pitching depth at the moment at Triple-A Columbus and other good pitchers on the Akron staff deserving of a callup, it looks like he will return to Akron to start the 2012 season.

Preston Guilmet (RP): Guilmet went 0-0 with a 6.43 ERA (14.0 IP, 18 H, 0 HR, 8 BB, 12 K) in ten appearances this fall. The numbers were not pretty nor what people had grown to be accustomed to after his stellar showing at High-A Kinston this year (2.16 ERA, .202 BAA, 35 saves), but he had a much better showing in the AFL than his numbers suggest. His numbers were inflated by two poor back-to-back performances where he allowed 8 runs and 9 hits in 3.0 total innings, and while you can't pick and choose which stats to include sometimes when there is such a small sample size of data there are some poor outings that just need to be thrown out. Everyone has a bad game of two over the course of a season, but the problem is in an offseason league you do not have the benefit to pitch a lot more games and make up for a poor outing since the opportunities are limited. He showed average stuff and is still considered a fringe Major League prospect at best, but he continues to be effective and should open next season at Double-A Akron where he will have a great opportunity to continue to prove himself and raise his stock as a prospect.

Cory Burns (RP): Coming off a great season at Double-A Akron where he put up a 2.11 ERA and had 35 saves which garnered him Double-A Reliever of the Year honors, Burns went out to the AFL and continued to pitch well going 2-1 with 1 save and a 4.50 ERA (14.0 IP, 18 H, 0 HR, 3 BB, 12 K). He doesn't overpower hitters with a big fastball nor does he have any plus Major League pitch, but he continues to get hitters out and dominate them because of the deception from his funky tornado-like delivery and his ability to throw all of his pitches for strikes. Like with Guilmet, he had a tough two-game stretch where he allowed 6 runs and 9 hits over 2.0 innings, so his numbers and performance were actually much better than they appear. Over his last six outings he was every bit the pitcher he was during the regular season as he threw 7.0 shutout innings allowing 6 hits, 1 walk and had 9 strikeouts. His standing in the organization is good though his view as a prospect is limited, so he will need to continue to pitch well and prove people wrong. He will probably open the 2012 season as the closer at Triple-A Columbus.

Tyler Sturdevant (RP): If there was one pitcher that elevated his stock the most this fall it is Sturdevant. In ten appearances in the AFL he went 0-0 with a 3.00 ERA (12.0 IP, 11 H, 1 HR, 4 BB, 13 K) and was really consistent out there from the beginning to the end. He has been an unheralded reliever in the system the past few years mostly because of his age and his draft standing, but he has elevated himself to one of the best relief pitching prospects in the system. Not just because his performance the last two years, but also because of Major League stuff that has the Indians excited about his potential as a middle reliever (or more) at the big league level in the near future. He was consistently up to 98 MPH this fall and he even touched 100 MPH once though it may have been a hot gun. When you combine that powerful fastball with an above average cutter, he is a very intriguing relief option down the road for the Indians and is a guy Indians fans are going to start to hear a lot more about next year. That should start in the spring as I would be very surprised if he is not a spring training invite to big league camp. No matter what happens he will likely open the season at Triple-A Columbus and if he continues to progress like he has he could be an option in Cleveland later in the year and definitely appears to be in line for at least a September callup.

Follow Tony and the Indians Prospect Insider on Twitter @TonyIPI. Also, his latest book the 2011 Cleveland Indians Top 100 Prospects & More is available for purchase for $20.95 to customers in the US (shipping and handling extra).
Follow Tony and the Indians Baseball Insider on Twitter @TonyIBI. Also, his new book the 2014 Cleveland Indians Baseball Insider which profiles the Indians' Top 100 Prospects and more is available for sale.
User Comments
No comments currently. Be the first to comment!