2011 Columbus Clippers Season Review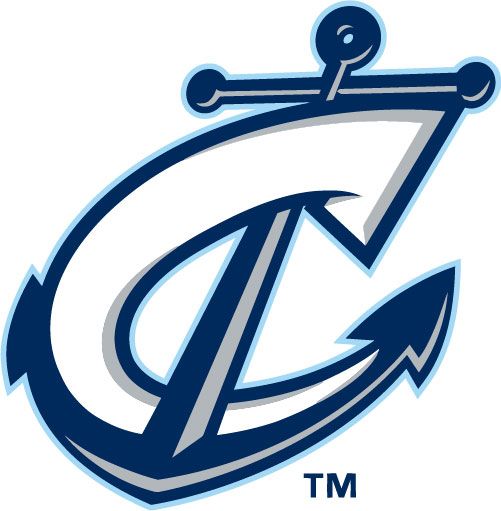 Governors' Cup Champions. Triple-A National Champions. Mike Sarbaugh and his team did it again. Wire-to-wire dominance. Whether the team had Lonnie Chisenhall, Jason Kipnis and the like or not, the Clippers were winning ballgames all season long.
In fact, they won the most games in all of minor league baseball (postseason included). They lost just one playoff game, putting their overall record on the year at 95-57, good for a .625 winning percentage.
While Columbus was just a middling pitching team amongst the International League, they led the league in a number of offensive categories, including runs scored, home runs and on-base plus slugging. The lineup featured no league-leading players in anything, but collectively, were unmatched. Pitching may not have been an area of great strength, but the team was also responsible for the best pitching performance of the season, as Justin Germano was flawless one July night in Syracuse.
Give it up for a wonderful team, a wonderful coach and a wonderful city, who once again proved to be the best in the business.
Month-by-month
April
: 18-5
May
: 17-13
June
: 21-9
July
: 12-16
August
: 19-12
September
: 9-3
Best Offensive Player(s)
: Jerad Head and Luis Valbuena
.284/.338/.526, 67 runs scored, 28 doubles, one triple, 24 home runs, 70 runs batted in, 25 walks, three stolen bases
.302/.372/.476, 64 runs scored, 22 doubles, 17 home runs, 75 runs batted in, 46 walks, six stolen bases
It stands to reason that a number of Clippers deserved consideration, and a number of them were. So much so, in fact, that the only conclusion I could come up with was a scenario in which two of them were recognized. Head and Valbuena played the second and third most games on the team, and they produced from start to finish, even between travels in and out of Cleveland. Head led the team in runs scored, home runs, total bases and slugging percentage, and was second in hits, runs batted in, doubles and on-base plus slugging. Valbuena paced in batting average, hits and runs batted in, was second in home runs, and third in walks and on-base plus slugging.
Best Starting Pitcher
: Jeanmar Gomez
21 starts, 10-7 record, 2.25 earned run average, 137.2 innings, 123 hits, 39 earned runs, 49 walks, 107 strikeouts
The Clippers' rotation and pitching staff as a whole was pretty middle-of-the-road all the season; solid, but not great. Gomez, in my mind, was the best starter, slightly edging out Zach McAllister. He led all starters in earned run average by a significant margin, and led all pitchers on the team who compiled at least 32 innings. He also ranked first in hits per nine innings among the starters. He was second in wins, though that often has more to do with run support than pitching performance. He was also second in walks plus hits per inning. He made the third-most starts, pitched the third-most innings and struck out the third-most batters, all of which are an indicator that his performance earned him more time in the Majors. I would be remissed to not again include a special mention to Justin Germano, who undoubtedly had the best outing of the season. The perfect outing, in fact.
Best Relief Pitcher
: Josh Judy
50 appearances, 6-2 record, 23 saves, 3.12 earned run average, 52.0 innings, 44 hits, 18 earned runs, 25 walks, 60 strikeouts
It may seem as though choosing the closer is a cop out of sorts, but Judy truly earned the claim. Not by much, though, as all four of the Clippers' main (and strictly) relievers, Judy, Zach Putnam, Nick Hagadone and Chen Lee, were fantastic. Had Lee been around a little bit longer and maintained his great pace, he could have been the choice. Obviously, Judy led the team in saves, but also a number of other categories among relievers. He had the best reliever earned run average, outside of Lee, who pitched in considerably less innings. He also struck out the most batters per nine innings, and tied for most relief wins. He threw the second-most relief innings, and allowed the second-most hits per nine innings. And, of course, he had to deal with the pressure of closing games, something that cannot be analyzed, statistically.
Most Improved Hitter
: Beau Mills
.269/.326/.496, 13 runs scored, six doubles, seven home runs, 18 runs batted in, 10 walks
This was also tough to discern because most of the position players on the team performed well this season and in the past, regardless of level changes. I decided on Mills from the simple perspective of him finally having a great campaign in Akron to start 2011, and carrying over that play to Columbus. He only accumulated around 170 plate appearances with the Clippers (including the postsesason), but turned in productive numbers (eight home runs, 17 driven in and an .822 on-base plug slugging in 35 regular season games), and most importantly, showed some of the talent on the highest level of the minors that made him a first-round selection. He was instrumental to the lineup in the playoffs, tying for first in runs batted in and walks, and posting an .842 on-base plus slugging.
Most Improved Pitcher
: Zach McAllister
25 starts, 12-3 record, 3.32 earned run average, 154.2 innings, 155 hits, 57 earned runs, 31 walks, 128 strikeouts
The winner of this award and Best Starting Pitcher could be almost be interchangeable, as McAllister and Gomez both had stellar seasons, following poor 2010s. McAllister's 2010 was especially tough, but he settled in with his new organization and excelled. He led all starters in wins, walks per nine innings and walks plus hits per inning, and was second in starts, innings pitched and strikeouts. He also made two solid starts in the postseason, pitching 14 total innings, and going 1-1 with a 3.21 earned run average.
Player profiles
Ezequiel Carrera
: The ultimate table-setter for this Clippers team, Carrera's game-changing speed was huge for a team that didn't have much of it, offensively and in the center. He is the prototypical minor league leadoff hitter/fourth Major League outfielder, and showed the ability to do both. After a brief trip to and from Cleveland, an outbreak of injuries to the Indians' outfield brought him back, and he has stayed for the long haul. He has had mental lapses in the field, but generally has great range, good instincts, and the ability to make plays that many can't. Depending on what the Indians decide to do about their outfield over the winter, Carrera could either continue to maintain that utility outfield role in Cleveland, or return to Columbus to play every day.
Lonnie Chisenhall
: Many viewed it as a somewhat disappointing campaign for the highly-touted Chisenhall, but he did plenty to keep fans excited, including driving in 14 runs in a week, and received a late-June callup. Struggles against left-handed pitching were evident, but he excelled in clutch situations. He suffered a concussion that kept him down for over a week, but returned to have that incredible week (five games, to be exact), and was immediately promoted. A pure hitter with a pure, line-drive swing, he will be able to do everything in the box. He will, of course, be a mainstay in Cleveland for years to come, and should never play a minor league game again.
Jerad Head
: The second most active Clipper this season, Head was a huge part of this potent lineup. As the more viable prospects continued to make their way north on I-71 throughout the season, Head became more and more important. While he is 28 and not in the Indians' future plans, he was rewarded for his strong season with a promotion in late August. He was eventually designated for assignment, but returned to the Clippers. He very recently received a second callup, granting him the ability to deny any more minor league options, but he was due to be a free agent, anyway.
Jason Kipnis
: Most wondered why it took so long for him to receive a Major League promotion, and he has continued to make most wonder that with his play in the bigs. As the second-ranked prospect in the organization, much was expected of him this season in Columbus and Cleveland, and no one has been disappointed. He was arguably the best hitter in Columbus while he was there, and continued to make strides in the field, which was all that was holding him back. He is a compact player that can drive the ball, and possesses good discipline. Improvement at second base will come with time, and he is an athlete with solid speed. Like Chisenhall, Cleveland is where he will stay.
Beau Mills
: After spending two full seasons in Akron, a strong start in his third tour there earned Mills his first taste of the highest minor league level. As a former first-round pick, his progress this season was a very welcomed sight. He only played 35 regular season games with the team, but clubbed seven home runs and posted an .822 on-base plus slugging. As a lot of key bats were in Cleveland during the tail-end of the minor league regular season and into the postseason, Mills was vital to the lineup, and hit very well down the stretch. He will begin a season in Triple-A for the first time come April, and hopefully his development takes a major step.
Cord Phelps
: It may have been hard to believe that Phelps was the first Clippers infielder to make a trip to Cleveland this season, but that is precisely what happened. Never regarded as a player who is as talented as Chisenhall and Kipnis, he was deemed most ready then. In the meantime, he was a major contributor for Columbus in multiple stints, leading the team in on-base plus slugging and driving in the third-most runs. He profiles as strictly a utility player going forward, and with Jason Donald performing much better than he in a similar role, Phelps should find himself back in Columbus.
Luis Valbuena
: Valbuena was the team's most consistent hitter all season. He spent a lot of the last month-plus of the minor league season in Cleveland, but was incredibly hot in the early months, including carrying a 19-game hit streak from May into June, and leading the team in a number of categories. Unfortunately for Valbuena, the time he spent with the Indians included him either hardly playing, or playing poorly. It seems more and more likely that he doesn't have much of a Major League future, and he should be back with the Clippers.
Jeanmar Gomez
: Gomez, one of the organization's better starting pitching prospects, was looking to come back from a somewhat disappointing 2010. He did just that, and in a big way, leading the Clippers' rotation for much of the season. His performance, ability and a need for pitching all factored in to Gomez receiving another lengthy stay with the Indians. He pitched much better on both levels, proving his worth and showing that he is going to a Major League pitcher. With the departure of both Alex White and Drew Pomeranz, and a serious injury to Carlos Carrasco, Gomez could very likely find himself in the Indians' opening day starting rotation.
Nick Hagadone
: After dominating with Akron early in the season, Hagadone received his first promotion to Triple-A. While the success was not quite as plentiful on this level, he still had a fine campaign with the Clippers. For a large majority of the season, he was the only left-handed option coming out of the bullpen. A former starter, he showed that he isn't just a matchup guy, but at the same time, has backend velocity and stuff. He has gotten a nice taste of Major League Baseball late in the year, and while he has had trouble, he profiles as a key part of the Indians' Bullpen Mafia in coming years. He could begin 2012 in either Cleveland or Columbus.
David Huff
: 2011 was an important year for Huff. His last two seasons as an Indian and even a Clipper left plenty to be desired, but he improved on both levels. He started throwing a new pitch, a cutter and commanded his fastball much better, leading to more success. Spring training will be very important in deciding where he starts 2012, as he could be in competition with Gomez for a final spot in Cleveland's rotation. Regardless of if he starts at the highest level or not, he is still very much a part of the future of the organization, and his ability became much more evident this year.
Josh Judy
: The anchor of the Clippers' pen, Judy enjoyed another successful season with the team, this time as the primary closer. Every great team, which the Clippers are, needs a great pitcher to close out close ballgames, which he did. He spent three different stints with the Indians, the first two being very temporary. Going forward, he is more a depth reliever, rather than an impact Major League arm. Because of that, and the number of more talented relievers in the organization, he should maintain his role in the back of the Clippers' bullpen.
Chen Lee
: Promoted to Columbus in late June, Lee hit the ground running. Had he been in Columbus longer, he could have easily challenged Judy as the best reliever on the team. He showed the ability to pitch multiple innings, force balls to be hit on the ground and strike out batters. He is yet another late-inning bullpen candidate that the Indians could have in the future. He should start next season in Columbus, but probably not for long, as there are positions in that big league pen that will likely be available for the taking.
Zach McAllister
: Like Gomez, McAllister was a strong prospect who had a rough 2010. Of course, his rough year was with the Yankees' organization, and the Indians were able to take advantage of that and get him for essentially nothing. He rebounded well this year, forming a nice front-end with Gomez and leading the team in wins and innings pitched. Much needed with an injury to Scott Barnes and poor season from Corey Kluber. He was not great with the Indians, but is still a young, projectable starting pitcher. Gomez and Huff are ahead of him in the pecking order, so he will be returning to the Clippers.
Zach Putnam
: Another key part of the Clips' bullpen, Putnam was steady in the backend. He took over closer duties when Judy was in Cleveland, notching nine saves. He is a typical power relief arm that the organization has made such a concerted effort to find in recent years. After briefly pitching with Columbus in the postseason, he earned his first big league call. Like Hagadone, he is another reliever that expects to figure in to the Indians' future bullpen plans majorly, and could begin next year in either Columbus or Cleveland.
Looking ahead
It's never easy to predict baseball, especially minor league baseball. Rosters change almost daily, and look no further than this team in 2011 for proof, who made over 160 transactions during the season. What you can bet on, though, is that a large number of players who donned Clippers uniforms at some point this year are going to be in Cleveland, and contributing, if they aren't already.
And, of course, there is Mike Sarbaugh. Well, unless he, too, receives a Major League promotion like so many of his players have. How could anyone possibly count out a team that he coaches? Along with guys that are still developing and ones that may have no place in Cleveland, Sarbaugh will likely receive a large number of new men to lead, and they will likely win a lot of baseball games. Certainly, that is a testament to the organization and its scouting departments, as well.
Among some of those new men, top talents Chun Chen and Austin Adams will make their way to Columbus at some point in 2012. Nick Weglarz and Bryce Stowell, former Clippers who spent this season with the Aeros, should find their way back. As the Indians remain one of the better systems in the baseball, and as Sarbaugh is at the helm, this is going to be a team that expects to be a successful, and a team that the rest of the International League will be aware of.
User Comments
No comments currently. Be the first to comment!