2011 Indians 45th Round Pick: OF Will Jamison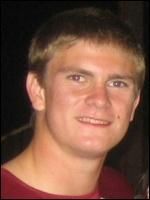 Photo: MaxPreps
In the 45th round of the 2011 Draft the Indians select outfielder Will Jamison out of Evangelical Christian School (TN).
Bats: Left, Throws: Left, Height: 6'1", Weight: 175, Date of Birth: 12/18/1991
Jeff Ellis:
With the picks in the 40
User Comments
No comments currently. Be the first to comment!