2011 Indians 49th Round Pick: OF Brian Hansen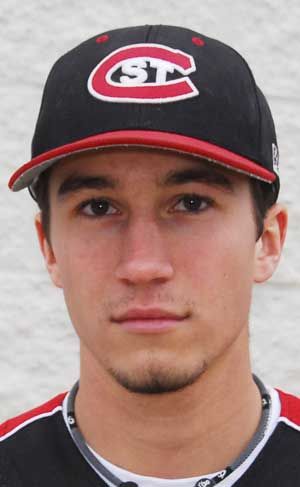 Photo: St. Cloud Athletics
In the 49th round of the 2011 Draft the Indians select outfielder Brian Hansen out of St. Cloud St. University (MN).
Bats: Right, Throws: Right, Height: 6'3", Weight: 195, Date of Birth: 11/16/1989
Note:
Hanson hit .318 with 50 R, 14 2B, 3 3B, 0 HR, 40 RBI, 11 BB, 13 SB and 17 K. He has a very strong arm and good speed and NSIC Gold Glove winner this year.
Notable links:
St. Cloud player page
Jeff Ellis:
It is back to the Juco ranks to take Brian Hansen an outfielder from St. Cloud St. He is a teammate of 9th round pick Jordan Smith. We must have spent a lot of time scouting this team. He has hit pretty well in school, but his strengths seem to be as a defensive outfielder. He covers good ground and while it typically doesn
User Comments
No comments currently. Be the first to comment!