2011 Indians 50th Round Pick: C Tyler Baker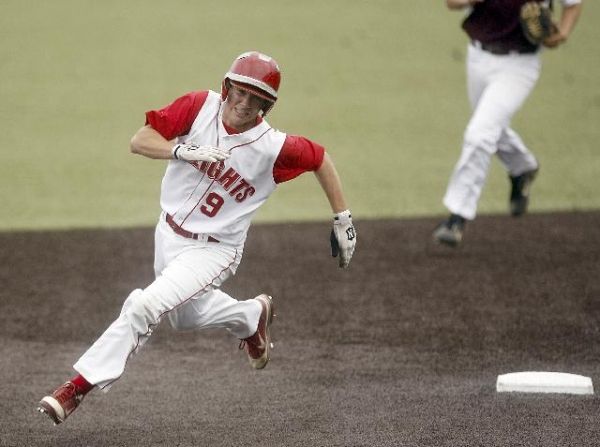 Photo: Topeka Capital Journal
In the 50th round of the 2011 Draft the Indians select catcher Tyler Baker out of Shawnee Heights High School (KS).
Bats: Left, Throws: Right, Height: 5'9", Weight: 165, Date of Birth: 03/08/1993
Note:
Baker is listed as a catcher, but was the state pitcher of the year in his division in Kansas. He led his Shawnee Heights team to an undefeated state title.
Jeff Ellis:
The Indians end the draft with Tyler Baker, a prep catcher from Kansas. He is committed to Wichita State, and he was the first player to commit for them this year so it seems a strong commitment. He played high school baseball with last year
User Comments
No comments currently. Be the first to comment!