2011 Indians 9th Round Pick: 3B Jordan Smith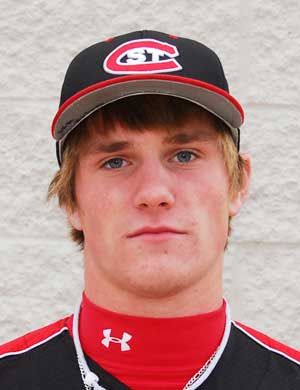 Photo: St. Cloud State Athletics
In the 9th round of the 2011 Draft the Indians select third baseman Jordan Smith out of St. Cloud State (MN).

Bats: Left, Throws: Right, Height: 6'4", Weight: 205, Date of Birth: 07/05/1990

Notable links:

St. Cloud player page

Jeff Ellis: Jordan Smith is a sophomore third baseman from Divison II St. Cloud State. He is a solid hitter who is able to hit the ball to all fields. He recorded 11 assists in college and seems to have a solid arm. His ability to hit the ball all over led him to having the second best average in his schools entire history. He will more than likely end up in the outfield thanks to his arm. He is a player whose best skill is his bat and if he is able to make it to the majors it will be his skills as a hitter that continue to develop and push him up through the Indians system.

Follow Tony and the Indians Prospect Insider on Twitter @TonyIPI.
Follow Tony and the Indians Baseball Insider on Twitter @TonyIBI. Also, his new book the 2014 Cleveland Indians Baseball Insider which profiles the Indians' Top 100 Prospects and more is available for sale.
User Comments
No comments currently. Be the first to comment!