2011 Lake County Captains Preview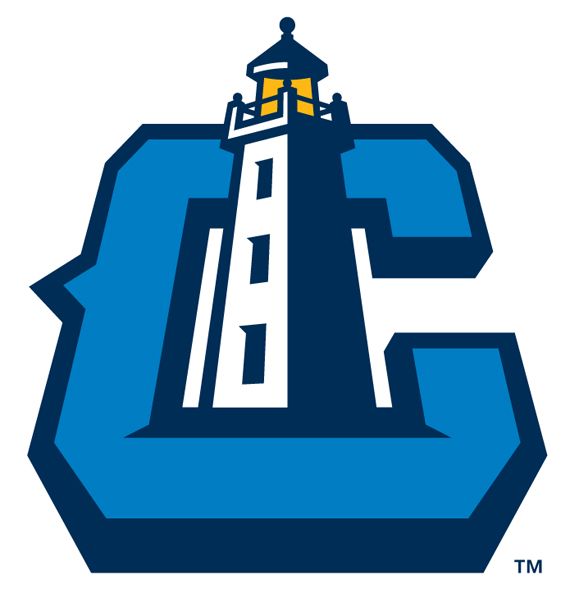 2010 Record:
44-25 (1st Half, 1st Place), 33-37 (2nd Half, 5th Place); Midwest League Champions
Coaching Staff:
The 2011 Lake County Captains will once again be lead by Ted Kubiak. This is Kubiak's second consecutive season with Lake County, and his 18th overall as a part of the Cleveland Indians organization.
Jim Rickon returns as the hitting coach for the Captains. Last season, Rickon was the hitting coach for Double-A, Akron Aeros. He has been involved in the Indians organization as a player (highest level reached was Double-A) and as a coach since 1999.
Jeff Harris makes his full-season coaching debut this year as the pitching coach for the Captains. Harris was a 28th round selection by the Minnesota Twins in 1995, and made his Major League debut in 2005 with the Seattle Mariners. This is Harris' third season as a coach in the Indians organization.
The Rotation:
Michael Goodnight, RHP
Mike Rayl, LHP
Kyle Blair, RHP
Cole Cook, RHP
Trey Haley, RHP
Tony Dischler, RHP
Michael Goodnight will be the opening day starter for the Captains. Goodnight was a 2010 draft pick out of the University of Houston. Mike Rayl will follow, and pitched with Mahoning Valley and Lake County last season. Kyle Blair will make his professional debut against the Great Lake Loons (Dodgers A affiliate) and will follow Rayl in the rotation. Cole Cook will start the final game of the series versus the Loons. Trey Haley will once again be the starter for the Captains home opener, and will be the third consecutive year that he will be a part of the Lake County pitching staff. Tony Dischler will start on occasion for the Captains as he will piggyback at the outset with Cole Cook.
The Bullpen:
Clayton Ehlert, RHP (Closer)
Owen Dew, RHP
Nate Striz, RHP
Francisco Jimenez, LHP
Nick Sarianides, RHP
Dale Dickerson, RHP
JD Reichenbach, RHP
The Captains bullpen will consist of two 2010 undrafted free agents (Ehlert and Reichenbach), two 2010 draft picks (Dew and Striz), and two 2010 returnees (Sarianides and Jimenez, as well as Dew). Clayton Ehlert came on strong in 2010 as the closer for the Mahoning Valley Scrappers and should be the closer for the Captains.
Catchers:
Alex Lavisky
Alex Monsalve
Dwight Childs
St. Edward product Alex Lavisky will make his full season debut with the Captains. Also making his full season debut is Alex Monsalve, a young promising catcher signed as a Latin free agent a few years ago. Dwight Childs returns to the Captains after spending majority of the second half with the team last year and should open the season as a reserve player.
Infield:
Jesus Aguilar, 1B
Argenis Martinez, 2B
Giovanny Urshela, 3B
Nick Bartolone, SS
Tyler Cannon, INF
Kyle Smith, INF
Argenis Martinez and Kyle Smith return to the Captains this season. Martinez was the everyday second baseman last year while Smith was used as a utility player, and both will likely serve in those same roles again this year. Jesus Aguilar will play be the first baseman after splitting time with the Arizona League team and Mahoning Valley last season and blasting nine homers. Nick Bartolone will be the short stop. He is a very good defensive player who the Indians picked up in the 6th round of the 2010 Draft and got his feet wet in Arizona and Mahoning Valley last year. Tyler Cannon was a mid-round draft pick last year and can play anywhere on the infield. Giovanny Urshela will be manning third base for the Captains where he played gold-glove defense and hit .290 for Mahoning Valley last year.
Outfield:
Anthony Gallas, LF
Carlos Moncrief, CF
Jason Smit, RF
Brian Heere, OF
Ohio native and Kent State product Anthony Gallas will be making his full season debut in left field for the Captains. Gallas was signed as an undrafted free agent last season and played with the Arizona League team. Jason Smit returns to the Captains and should rotate between the corner outfield spots and play some first base like he did last season for the team. Carlos Moncrief will be stationed in right field and show off his howitzer for an arm. In 66 games with Mahoning Valley last season, Carlos hit .241 with four triples and five homeruns. Brian Heere should open as the regular center fielder.
User Comments
No comments currently. Be the first to comment!