2012 Columbus Clippers preview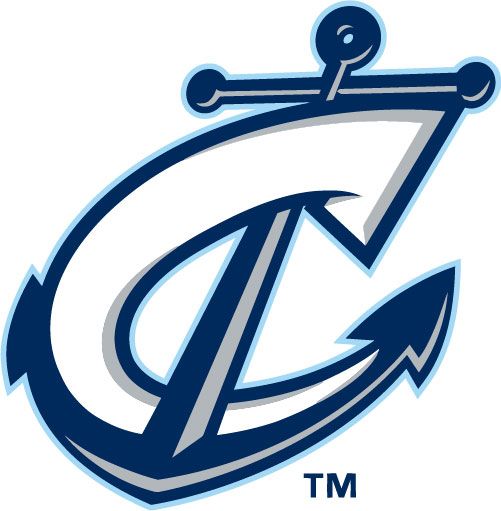 Coming off of two consecutive championships, the 2012 Clippers figure to be an experienced team, but one that lacks a wealth of impact prospects.

The pitching staff as a whole is seasoned and deep. Besides who you will see hurling for the Clippers out of the gate, there are also a number of prospects in Akron that are going to eventually make their way through. Both catchers are defense-first players, but calling good games and controlling runners is just as important as hitting to this team. They will make up the offense elsewhere. The infield is a versatile bunch, as most of them are interchangeable around the diamond, and a pair even play corner outfield positions. The outfield will feature a nice blend of speed and power.

Staff

Mike Sarbaugh - manager
Ruben Niebla - pitching coach
Phil Clark - hitting coach

Starters

Scott Barnes, David Huff, Corey Kluber, Zach McAllister, Chris Seddon, Kevin Slowey

Barnes' 2011 came to an unfortunate end due to an ACL tear in July. Eight months later, he was one of the most impressive pitchers in spring training. Before the injury, he was having a fine season, showing the ability to punch out hitters (90 in 88.0 innings) with an improved fastball and a consistent changeup. He appears to be recovered and should find himself at the front-end of the Clippers' rotation.

Huff is going to start the season on the disabled list because of a hamstring injury suffered in spring training, but will ultimately begin in Columbus. Prior to last season his previous two seasons in 2009-2010 as an Indian and even a Clipper left plenty to be desired, but 2011 was an important year for him as he improved on both levels (3.90 combined ERA in 29 starts). He started throwing a cutter and commanded his fastball much better, leading to more success. The injury is an unfortunate setback for him, having taken a step in the right direction last year, but he should be back relatively soon if he isn't rushed and the hamstring problems linger.

Kluber, a former fourth-round pick, was a nice get in return for Jake Westbrook. Unfortunately, he hasn't had much success in the organization. He has shown the ability to to make batters miss, but otherwise, he struggled getting outs last season. In 150.2 innings, he allowed 153 hits, 70 walks and 19 home runs. His pedigree will give him more time to prove himself, but the leash is going to be short if his 2011 carries over.

After a rough 2010 with the Yankees organization, McAllister rebounded well last year, forming a nice one-two punch at the top of the Clippers' rotation with Jeanmar Gomez and leading the team in wins and innings pitched. This was much needed with the injury to Scott Barnes and the poor season from Corey Kluber. He struggled in four starts with the Indians, but is still a young, projectable starting pitcher.

Seddon is a starter coming from a long stint in the Mariners organization that likely would have been relegated to the bullpen if not for Huff's injury. It wouldn't be his first time relieving, but 254 of his 287 professional games have been starts. His minor league career has been up and down, and he is mostly just a depth option.

Slowey is a Major League veteran who was beat out by Jeanmar Gomez for the final spot in the Indians' rotation. It was thought that the $1.5 million the team owes him would give him the job outright, but Gomez pitched too well this spring to overlook him. Slowey will be at the front of the line for a promotion should Gomez struggle or an injury occur, but for now he will use this stint in Columbus to bounce back from a rough 2011.

Relievers

Jeremy Accardo, Hector Ambriz, Nick Hagadone, Frank Herrmann, Chen Lee, Chris Ray, Chris Seddon, Robinson Tejeda

Accardo pitched so well this spring that Manny Acta told him he should have made the team, but forces outside of his control (an optionless Jairo Asencio being acquired) made the club go in a different direction for now. He is an adequate depth option on either level, and could be the first reliever promoted because of his experience and strong spring.

Ambriz pitched for both the Indians and Clippers in 2010, but missed all of last season because of a torn UCL and the accompanying Tommy John surgery. He appeared in six spring training games and will report directly to Columbus, fully recovered, instead of extended spring training.

After dominating with Akron early last season, Hagadone received his first promotion to Triple-A. While the success was not quite as plentiful on this level, he still had a fine campaign with the Clippers. For a large majority of the season, he was the only left-handed option coming out of the bullpen. A former starter, he showed that he isn't just a matchup guy, but at the same time, has backend velocity and stuff. He got a nice taste of Major League Baseball late in the year, and while he has had trouble, he profiles as a key part of the Indians' Bullpen Mafia in coming years. After a strong spring, only service time issues kept him from opening in Cleveland.

Herrmann was very much in the running for a Major League pen job, but will find himself back with the Clippers for now. He has pitched on the Triple-A level in four different seasons, accumulating an earned run average of 2.45. Because of the year-round carousel that pitching seems to be, he is still in the Indians' immediate plans and would be one of the first pen call-ups because of his experience with the team.

Promoted to Columbus in late June, Lee hit the ground running. He showed the ability to pitch multiple innings, force balls to be hit on the ground, and strike out batters. He is yet another late-inning bullpen candidate for the parent club going forward, and his first taste of the bigs should come sooner than later. He has little left to prove in the minors.

Ray hasn't spent a significant amount of time in the minors since 2005, and it is probably safe to assume that he won't this year either. At his best, he's been a really good reliever at the Major League level and has almost always been at least serviceable. He will most likely either be called up relatively quickly, or released/traded to pursue a Major League job elsewhere.

Tejeda is yet another new face on this Clippers team with a good deal of Major League experience. Like Seddon, he has also spent time starting, but is seen as a reliever now. He has been quite good in the minors, though has only experienced moderate success in the big leagues. He has an outside chance of spending time with the Indians this season, but there is a long list of options ahead of him in the pecking order.

Catchers

Luke Carlin and Matt Pagnozzi

Carlin is the veteran leader of this Clippers team, and is the kind of catcher that pitchers can trust. He's not much of a hitter, but is a stabilizing force behind home plate. With no catcher at Double-A Akron ready to push up to Columbus probably at any point this season, he should be able to dig in as the regular catcher for the Clippers all season.

Pagnozzi, a minor league signing this winter, is similar to Carlin. He is a solid defender with an inconsistent bat, and is strictly a depth option.

Infielders

Russ Canzler, Lonnie Chisenhall, Matt LaPorta, Andy LaRoche, Beau Mills, Gregorio Petit, Cord Phelps

Canzler was acquired in a trade over the winter and was expected to compete for a starting job before the Indians signed Casey Kotchman. Instead, he will begin his stint with the organization in Columbus. The Clippers are familiar with him, as last season he terrorized International League pitching and was named the league's Most Valuable Player while playing with Tampa's Durham affiliate. His versatility where he can play all four corner positions will be an asset to the Clippers, and if he produces his right-handed bat should fit well in Cleveland.

Many viewed 2011 as a disappointing campaign for the highly-touted Chisenhall, but he did plenty to keep fans excited, including driving in 14 runs in a week. Struggles against left-handed pitching were evident, but he excelled in clutch situations. He suffered a concussion that kept him down for over a week, but returned to have that incredible stretch and was immediately promoted. A pure hitter with a fluid line-drive swing, he will be able to do everything in the box. Plate discipline is what held him back from making the Opening Day Major League roster, so he will receive everyday at-bats in Columbus instead of coming off the bench in Cleveland. It should be a fairly short stay.

When the Indians traded C.C. Sabathia for a package headlined by LaPorta, they certainly never expected him to be starting 2012 in the minors. The unfortunate reality is that he is as his failure to produce at a high enough level and the signing of Kotchman has pushed him back to Columbus. His future with the Indians is cloudy at this point, but all he can do now is continue hitting at Triple-A (79 runs batted in and a .953 OPS in 113 career games) and hope something translates if/when he gets another chance.

Much like LaPorta, LaRoche was once an elite prospect that hasn't been able to meet Major League expectations. He comes to the Indians organization on a minor league deal, and despite a strong spring, was not able to crack the Opening Day roster as a utility infielder (mostly a third baseman, but can stand in everywhere). He should be yet another strong option for Columbus.

After spending two full seasons in Akron, a strong start in his third tour there last season earned Mills his first taste at the highest minor league level. As a former first-round pick, his progress last season was a very welcomed sight. He only played 35 regular season games with the team last year, but clubbed seven home runs and posted an .822 on-base plus slugging. As a lot of key bats were in Cleveland during the tail-end of the minor league regular season and into the postseason, Mills was vital to the lineup, and he hit very well down the stretch. He will begin a season in Triple-A for the first time, and building on his late-season success is a must for his progression.

Petit is a newcomer to the organization who will probably play a utility infield role for the Clippers. He is a defensive specialist that has never hit particularly well at any stop in the minors above the low-A Midwest League.

It may have been hard to believe that Phelps was the first Clippers infielder to make a trip to Cleveland last season, but he was deemed more ready than (albeit not as talented as) Lonnie Chisenhall and Jason Kipnis at the time. In Columbus, he was a major contributor, leading the team in OPS and driving in the third-most runs. He profiles in some role as a utility player going forward, and with Jason Donald being a stronger option in a similar role, will remain in Columbus.

Outfielders

Ezequiel Carrera, Trevor Crowe, Chad Huffman, Thomas Neal, Ryan Spilborghs

The ultimate table-setter for the 2011 Clippers, Carrera's game-changing speed was huge for a team that didn't have much of it, offensively (35 steals) and in center. He is the prototypical minor league leadoff hitter/fourth Major League outfielder, and showed the ability to do both. With questions surrounding the Indians' outfield, and his strengths of speed and defense filling team weaknesses, he should be an option again soon. For now, he will be back atop the lineup in Columbus.

As hard as it is to imagine, this will be Crowe's eighth year in the organization. As a first-round pick, his tenure in the Majors has been a mostly disappointing one. He missed most of last season because of a shoulder injury and was almost traded last week, so this could be the last chance for him to prove his worth with the Indians. Like Carrera, the opportunity could present itself for a return to the bigs, but his health could provide him with a tougher challenge.

Huffman made a solid debut in the organization in Columbus last season, but he doesn't expect to be a Major League option going forward even though he should continue a strong minor league career.

2011 was surely a tough year for Neal. Between a few nagging injuries and being traded, he was never able to settle in and establish a rhythm. He was a highly regarded prospect with the Giants, and will look to get back to putting up the kind of numbers he did with them now that he has better adjusted to a new organization. His right-handed bat could make him a corner outfield option for the Indians sometime this season.

The casualty of another down-to-the-wire spring decision that was made because the other candidate had no minor league options left, Spilborghs should begin 2012 in the minors. He has had major success in the minors during his career, and figures to be one of the better hitters in the International League for as long as he's there. He has had the luxury of playing all of his Major League home games in Coors Field, but the away splits leave plenty to be desired. Still, he could be the first in line if the Indians' left field conundrum isn't solved.
User Comments
Robert
April 6, 2012 - 12:16 AM EDT
Boy, this is not a very informative article. Would have liked more real information about the players instead of a re-hash of old or useless information like "It may have been hard to believe that Phelps was the first Clippers infielder to make a trip to Cleveland last season, but he was deemed more ready..." come on, you guys can do better than that!
Matt
April 4, 2012 - 11:23 AM EDT
Tony,
Is it possible to get an average OPS by position so I can better follow how these guys are doing compared to peers?

Tony
April 4, 2012 - 8:27 AM EDT
LaPorta is expected to be the regular first baseman, although he will also play some left field. Canzler will mostly play left field, though will play some first base. Mills will mix in at DH, 1B, and play some OF if needed (he was playing there in the spring).
Richard
April 4, 2012 - 8:11 AM EDT
Who's on first? Assuming Chiz is the every day 3rd baseman with LaRoche in reserve, they've got Canzler, Mills, and LaPorta at 1B and DH. Canzler was the league MVP last year; he's got to play somewhere. Mills and LaPorta are still major prospects. Are there going to be enough at-bats to go around?