2013 Instructional League roster and schedule
The 2013 Fall Instructional League gets underway in about two weeks out in Goodyear, Arizona. Over a span of a month around 50 players will participate in weight training and conditioning drills, on-field instruction, and play in 14 games until it wraps up on Monday October 14th.

This is a time when a lot of the players selected in the 2013 Draft, key Latin signings, and other players acquired throughout the season get exposed to the spring training environment. It is also a time when the player development staff gets to sit down with the new players and work on things to get them prepared for the offseason and make the adjustments needed for the next season.

This will allow young players like Casey Shane, Sean Brady, Clint Frazier, Leandro Linares and others to get more game experience in a highly instructinal enviroment that also provides the opportunity to play in games. Instructional League also allows some players that had injury issues throughout the season (like Elvis Araujo) to make up some much needed time they lost.
It is also important to note that several of these players will be playing in the Arizona Fall League and some listed will be using Instructional League simply to get ready for the AFL which begins on October 8th. We already know the position players going as they are Tony Wolters, Jake Lowery, Tyler Naquin and Joey Wendle, but the pitchers have yet to be determined.

As a sidenote, the Parallel League - or more commonly known as Advanced Instructional League - is not back this season for a variety of reasons.

Here is the Instructional League roster and schedule:
Schedule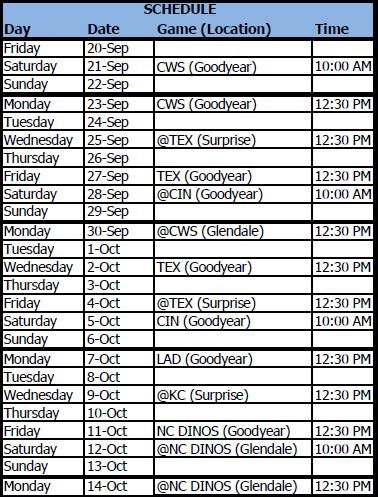 Roster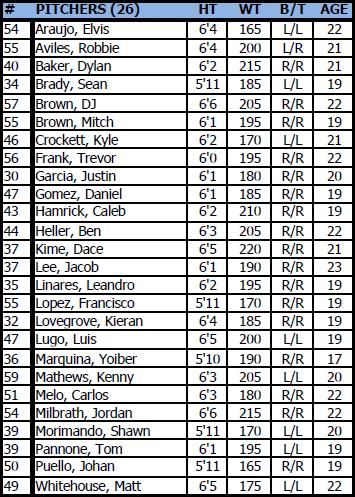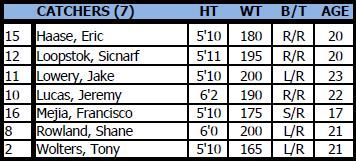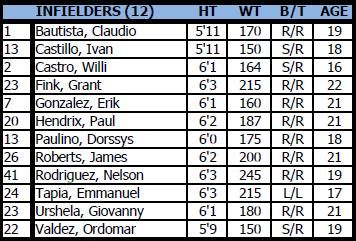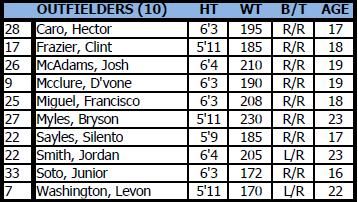 Follow Tony and the Indians Baseball Insider on Twitter @TonyIBI. Also, his new book the 2014 Cleveland Indians Baseball Insider which profiles the Indians' Top 100 Prospects and more is available for sale.
User Comments
Bill Chambers
October 21, 2013 - 7:32 PM EDT
thanks for info. nice to keep tabs on future Indians
Brian
October 4, 2013 - 8:26 AM EDT
Thanks Much!!!
Tony
October 2, 2013 - 8:37 AM EDT
I don't have the full list, but I know Medrano and Kubiak more or less run the show. Most if not all of the AZL Indians, Mahoning Valley, Lake County and Carolina staffs are there. Obviously the player development staff is all there too.
Brian
October 2, 2013 - 8:34 AM EDT
Any idea who the instructional league coaches are for the Indians?
Frank
August 29, 2013 - 12:47 PM EDT
Greatly appreciate the schedule!! Thanks Tony!