2014 Indians 14th round pick: RHP Grayson Jones
With their 14th round pick in the 2014 Draft the Cleveland Indians have selected right-handed pitcher Grayson Jones out of Shelton State Community College (AL).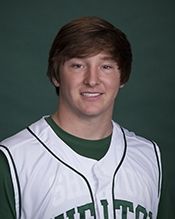 Born: 8/22/1994 – Height: 6'1" – Weight: 205 – Bats: Right – Throws: Right
Ranks:
Baseball America: 209
Jeff Ellis: Grayson Jones from Shelton State might be the first unsignable pick by the Indians. He is widely considered one of the top 300 guys in the draft. He is only 6'2", but he sits in the low 90's and was hitting 96 this year with nice movement and a hard sink. His secondary breaking ball flashed plus but was incredibly inconsistent, and his third pitch was almost nonexistent. He didn't last long in games averaging under five innings a start. In 12 starts he went just 52 innings but still had an ERA of 3.96. Even more impressively he struck out 67 in those 52 innings. Jones is very raw, he was just a freshman, he needs a lot of work and growth, but there is little doubt that he has a ton of talent. If he was a little bigger he would have gone higher, but the lack of size and the length of development is what caused him to still be on the board here. I mentioned he might be unsignable but I do hope I am wrong.
Video:
None
User Comments
No comments currently. Be the first to comment!