A Look Ahead: The 2016 Cleveland Indians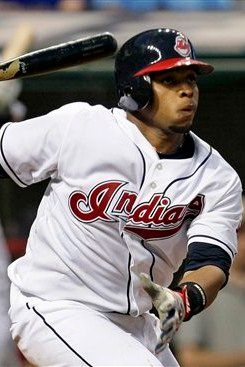 At the dawn of the 2011 Spring Training, I debuted a column looking forward to a possible lineup for the 2015 Cleveland Indians.
Although I did preface the selections by stating the list was purely speculative and subject to the unpredictability of young players and the moves of the front office, looking at that list today is rather eye opening.
Two-fifths of my 2015 projected starting pitching staff, Drew Pomeranz and Alex White, are gone via the Ubaldo Jimenez trade. Another two, Carlos Carrasco and Jason Knapp, had significant injuries last year and the fifth, Matt Packer underperformed in Double-A.
Several of the positional selections look dubious as well. Tony Wolters, LeVon Washington, Nick Weglarz, and Chun-Hsiu Chen are still with the organization although for several reasons I am now questioning their inclusion on that 2015 list.
In spite of my questionable foresight in selections from last year, I still feel as though it is a worthwhile exercise to look ahead to the 2016 season. Particularly in light of the low rankings the Indian organization has received in the annual Minor League system rankings that have just come out. As has been discussed, the low rankings are by and large a result of the Indians having their high-upside talent congregated in the lower levels of their farm system. What better way to get a feel for that upside than by looking at a potential Major League roster?
As I did last year, I am going on the contractual obligations as they stand in 2012. I am not going to try and guess who may or may not sign any extensions. Obviously any extensions or trades will affect this list.
So without further ado, the 2016 Cleveland Indians:
Starting Pitchers: Josh Tomlin, RHP; Carrasco, RHP; Zach McAllister, RHP, Scott Barnes, LHP; Dillon Howard, RHP. Closer: Nick Hagadone, LHP
The projected pitching staff really is quite hazy. In addition to those listed above, in the coming years Jeanmar Gomez, David Huff, Felix Sterling, Jake Sisco, or Elvis Araujo could very well stake a claim to the 2016 starting staff as well.
As to the projected list, Tomlin and Carrasco earn their spots based on what they did last year and the assumption that Tomlin will continue to be a solid back of the rotation option and that Carrasco will make a full recovery from Tommy John surgery. Howard, the 2011 2nd round draft pick, should claim his spot in the rotation sometime in 2015 or 2016. McAllister and Barnes are essentially placeholders on this list. I could see them still in the rotation just as well as I could see Gomez, Huff, Sterling, Sisco, Araujo, or even Knapp, should he ever get over the injury bug.
As for the Tribe's closer, Hagadone appears to be the heir apparent to Chris Perez. Hagadone has everything you'd want out of a closer, he just needs the opportunity to present itself a couple years down the line. Should something go awry with Hagadone, Austin Adams has the power arm to be a dominant closer as well.
For the starting rotation as well as the bullpen, there are options aplenty down on the farm, how they all progress during the coming years should be a fascinating thing to watch.
Hitters: Carlos Santana, C; Jesus Aguilar, 1B; Jason Kipnis, 2B; Francisco Lindor, SS; Lonnie Chisenhall, 3B; Michael Brantley, OF; Washington; Bryson Myles, OF; Chen, DH.
The everyday lineup should look pretty similar to the 2012 version. Where it is not, two outfielders will need to emerge as well as a shortstop.
Fortunately for the Indians, shortstop is a strong point in the organization, especially with the Tribe's consensus number 1 rated prospect, Lindor, manning the position. Should he falter, Wolters, Ronny Rodriquez, Dorssys Paulino, or Jorge Martinez could all rise in his stead. In fact, Wolters was included as the SS on the 2015 list and he did nothing to disappoint last year. If opinions on Lindor weren't so high, Wolters would still be included on the 2016 version.
Now for a weak point in the organization, raw power from the plate. Quite frankly, the Indians organization has not developed an elite power hitter since the days of Albert Belle, Jim Thome, and Manny Ramirez. Looking down the organizational depth chart, it is still an area of weakness. Three exceptions are Weglarz, Aguilar and potentially Myles. Weglarz has been a disappointment due to injuries while Myles may be a stretch to include as a power hitter, but he does possess a tantalizing combination of power and speed. Should he develop along his skill set, Myles could be a special multi-tool player.
Another multi-tool player, Washington, was included on the 2015 list as well, but he subsequently went out and had a disappointing year. He is still young with a very nice skill set, so he stays on this list for the second straight year, although he will need to begin showing something quickly. Another holdover from the 2015 list is Chen. As I mentioned earlier, I question his inclusion on this list. Not so much by his lack of hitting ability but because the Indians will probably want more flexibility in their line-up going forward. They may not want to be encumbered by a player incapable of playing the field.
Of course I said it once and I'll say it again, the best laid plans of mice and men often go awry. One only need look at the travails of Matt LaPorta and Adam Miller to understand what can happen to a highly touted prospect. But to spout another axiom, there is safety in numbers. There are a great number of high upside prospects in the lower levels of the Indians Minor League system. Howard, Sterling, Sisco, Araujo, Knapp, Packer, Lindor, Wolters, Rodriquez, Paulino, Martinez, Weglarz, Aguilar, Myles, Washington, and Chen are all at AA or below, along with a myriad of other players with intriguing skill sets. Several are bound to emerge from the gauntlet of the coming years to become impact players for the Cleveland Indians, and maybe in 2016.
User Comments
Tony Lastoria
February 21, 2012 - 9:21 AM EST
Roto, yeah, I agree some on Aguilar. I am not as high on him as a lot of fans. Just a one tool guy with questionable defense and plate discipline. A full year this season playing in High-A and some Double-A should expose his problems or solidify him as a legit guy. Carrera is not starting material....more just depth or a 4th outfielder at best. I definitely will be interesting to see who the Indians keep over the next few years and what new players enter into the mix.
Tony Lastoria
February 21, 2012 - 9:18 AM EST
I think it is very possible that Hagadone or Pestano could be the closer on this team come 2016. Both are more than capable of it (don't sell Hagadone short, a lot of teams see him as a potential closer in the making).

In any case, Sturdevant has no shot to make this team out of spring training. Just not happening. He is in the mix, but is an option for later in the year. It remains to be seen on the Ubaldo trade....this year will make that trade more clear. I still believe Ubaldo can be more and I also believe that White's career may be in jeopardy a la Adam Miller with that finger. Pomeranz is the real deal though. As for Lowe, we will see.....his numbers behind the ERA are actually very close to his few seasons prior.
RotoSaurus
February 20, 2012 - 4:05 PM EST
Obviously future drafts and free agency/trades will affect this a lot, but man... that rotation looks AWFUL. A few things:
1. I liked the looks of Jesus Aguilar, but is he a legitimate 1B prospect? I didn't think many thought he was..
2. Knapp had better be our staff ace by 2016 or that Lee deal was a total bust (Carrasco is an ok #4 or so, Marson and Donald are fine complementary pieces, but Lee is a top 5 starter, we really need Knapp to work out).. he has ace-type stuff if he ever does stay healthy
3. I absolutely love Bryson Miles, but am not sure Washington is in the long-term plans unless he takes some big steps forward... does Carrera have any shot of being a starter?
4. Why isn't Austin Adams projected to stay at starter?
5. You don't think we'll keep Masterson? I think we will
6. Wolter's won't have a place on this team with Kipnis, Lindor, and Chisenhall but he'd be a great UT infielder and insurance in case Chisenhall or Kipnis don't work out but I still think Wolters can be a good starter in the MLB
7. The Tribe have several closer candidates, any of which could take over for Perez eventually - Sturdevant, Lee (my pick), Hagadone (though he's a lefty), Pestano, Stowell, Guilmet...
Shy Hood
February 20, 2012 - 12:59 PM EST
I could make a wild projection w Tyler Sturdevant or Vinnie Pestano as the 2016 closer over Hagadone. Hagadone's command and approach to righties are still a work in progress, right now he's a late inning lefty match-up guy. I think Sturdevant makes the team out of Spring Training and Rafael and Chris Perez could be gone by end of July. if not sooner.I also see Pomeranz and White winning 25 -28 between them in Colorado and Ubaldo being on the DL by the All-Star break. I didn't like that trade, the Indians weren't going anywhere when they made it and they gave away 2 guys that could really help them next few years- the only 2 impact number ones they've drafted in the last decade.. I think Antonetti may be remembered more for this bad trade than anything else he's done, I know he likes to use the metrics more than Frank Lane did, but the numbers weren't there career wise for Ubaldo. I still think Dan O'Dowd wired money into Antonetti's secret bank account. And Derek Lowe is done, his arm is dead- anyone that knows pitching could see that on tv last year, anyone but Antonetti that is. Hope I'm wrong of course, but I'm thinking it, gotta get it off my chest. And the Dolan's gotta go. Maybe Progessive could by the Indians and syndicate some out to oh say Google founders or Larry Ellison.