AFL Spotlight: Roberto Perez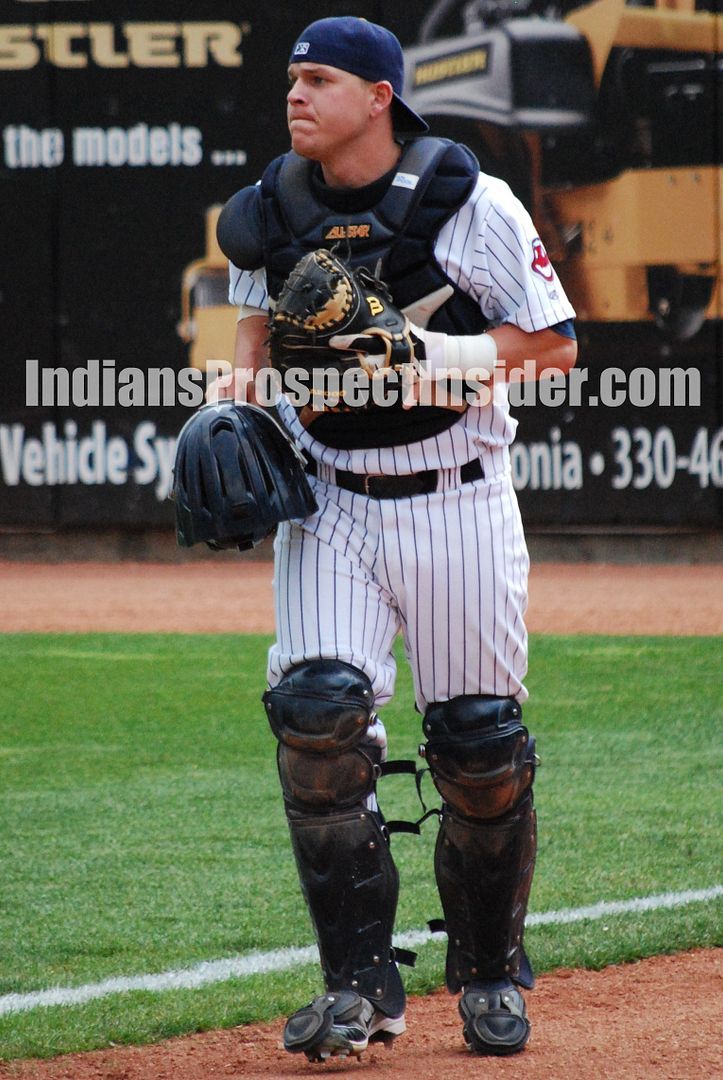 Perez has big league catching dreams.
(Photo: Tony Lastoria)
The Arizona Fall League (AFL) wrapped up another season over the weekend. The players have all scattered to different destinations, but for Cleveland Indians catcher Roberto Perez he leaves the AFL with the belief he took some positive steps in his development even though the numbers were not there at the plate.
Perez, 21, hit .159 (7-for-44) with 0 HR, 5 RBI and a .417 OPS in 11 games out in the AFL. While the numbers were poor, it was not much of a surprise considering he hit .217 (82-for-378) with 6 HR, 38 RBI and a .699 OPS at Low-A Lake County this past season.
The offensive side of the game is something that Perez obviously still needs a lot of work on. He made some progress this season with his approach as he walked 80 times and struck out only 88 times, but the results when he puts the ball in play were not good this year.
As a player going into the AFL with no experience above Low-A, Perez was expected to struggle. The hope is by being around some of the high profile hitting prospects that maybe he was able to draw on their success and maybe take a thing or two from them.
"It [felt] good and was a surprise for me [to go to the AFL],
User Comments
No comments currently. Be the first to comment!