AFL Spotlight: Scott Barnes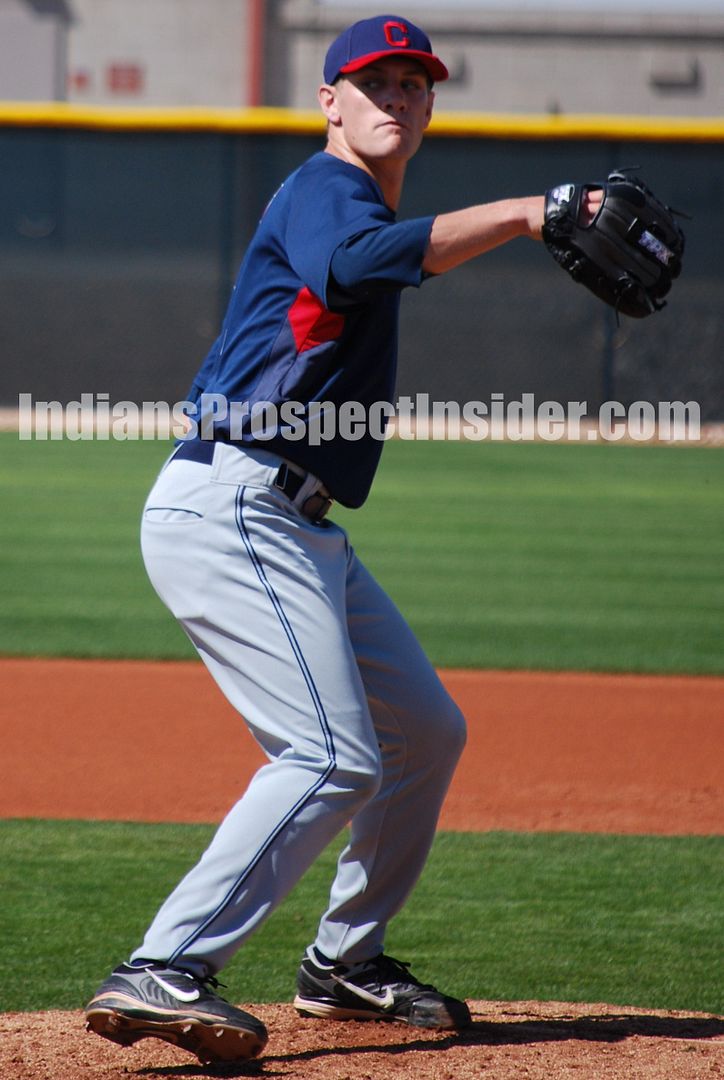 Barnes hopes to finish strong his final
days in the AFL (Photo: Tony Lastoria)
The Arizona Fall League (AFL) has about a week and a half left of games, and so far arguably the best pitcher out there as been Cleveland Indians left-handed starting pitcher Scott Barnes.
Barnes, 23, has made five starts for his Peoria Javelinas team going 2-1 with a 4.34 ERA. The numbers are a little deceiving as he was a victim of some bad luck in his first outing on October 12th where a ball lost in the sun led to a big inning, but in 18.2 innings he has allowed 19 hits, 4 walks, and has 21 strikeouts. He ranks 2nd in the AFL in innings pitched and 1st in strikeouts.
"I feel pretty good,
User Comments
No comments currently. Be the first to comment!