AFL Wrap Up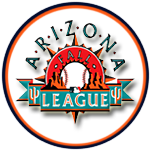 The Arizona Fall League has come to a close, and with it a loooong season of baseball for nine Indians prospects and Columbus manager Mike Sarbaugh.
The Peoria Javelinas fell just short of the AFL title, losing 3-2 to the Scottsdale Scorpions in the AFL Championship game this past Saturday. In the championship game, Cord Phelps went 2-5 with a nice defensive play in the field at 3B. He also overthrew 1B on a play that was ruled a hit, but easily could have been scored as an error. The 1B didn't do him any favors on the play, stretching very early and not adjusting to the throw. Jason Kipnis went 0-4 from the DH spot, reaching on an error on a routine grounder to 2B. He nearly tied the game for the Javelinas in the 8th, but a spectacular play by the Scottsdale SS on a ball up the middle ended a threat with 2 on and 2 out. None of the Tribe pitchers on the Javelinas roster appeared in the game. With the season in the books, let's take a look back and see how our guys did down in the desert.
Jason Kipnis
, 2B: Kipnis had a slow start in AZ, and was under the Mendoza line for much of the season. By his own admission, he was hitting the ball well, they just weren
User Comments
No comments currently. Be the first to comment!