AFL Wrapup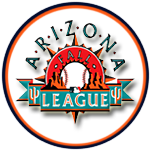 The Peoria Sags finished the 2009 Arizona Fall League campaign in third place in the West Division with a 14-18 record. They were four games
behind
the eventual champion Peoria
Javalinas
. The
AFL
winner is pretty much irrelevant, as the focus is on individual prospect development. With that being said, lets take a look at how the Indians prospects fared this season:
Matt McBride had a stellar season in Arizona, leading the

circuit

in

OBP

at .511, and finishing 2

nd

in OPS with an eye-popping 1.159 mark. His .649

SLG

was good for 4

th

in the league, and finished 5

th

in batting average at .378. McBride hit 4

HR's

(only one player in the

AFL

had more than 6) and drove in 18 runs. To cap it all off, McBride hit a game winning 2-run HR off Nationals 1st round draft pick Drew

Storen

in the

AFL

Futures Showcase. Any way you look at it, McBride made the most of his opportunity in Arizona. Atlanta pitching prospect and Saguaros teammate Jeff Lyman kept a blog about his experience in the

AFL

, and said McBride was one of the best hitters he has seen. McBride was also the Sags nominee for the

Stenson

Award, given to the player who best exemplifies unselfishness, hard work and leadership. When asked for his thoughts on his

AFL

performance

, McBride said, "I'm just trying to swing at good pitches, work counts, get into good hitters' counts and not go out of my zone. I need to look for balls I can drive, try to hit the gaps a little more." McBride spent time behind the plate and in the outfield for Peoria, and the Indians will have a decision to make as to his position this spring. He has an impact bat if he can stay behind the plate, but becomes a bit less of a prospect if he is strictly an outfielder.


Infielder Carlos

Rivero

turned in a solid season for Peoria, finishing with a .318 AVG despite taking an 0-5 in the last game of the season.

Rivero

played primarily at 3B for the Sags, which may be an indication of a position switch for the (former?) shortstop.

Rivero

had an

OBP

of .381 and slugged .477 to go with 2 HR and 13 RBI, and participated in the

AFL

Futures Showcase along with Matt McBride.


Outfielder Tim

Fedroff

replaced the injured Nick

Weglarz

on the Peoria roster midway through the

AFL

, and played in only 10 games.

Fedroff

hit just .111 (4-36) in his time in the

AFL

.

Fedroff

had a difficult task presented to him as a high-A player joining a league mid-season that is primarily comprised of elite AA and AAA prospects.


As impressive as McBride was offensively, pitching prospect Josh Judy really stood out on the mound for the Sags. Judy finished 2-2 with a 1.59 ERA and struck out 20 in his 17 innings of work. Prior to giving up 2 ER in his last inning of the season for Peoria, Judy had given up just one ER all season. He did not allow a home run during the season, which is an impressive accomplishment in a hitters league like the

AFL

. For plenty more on Judy, see Tony's fantastic article from last week.


Zach Putnam had an up and down season for Peoria. He went 0-1 in 5 starts for the Sags, and while he did not allow a run in his first two starts, he gave up 12 ER in his final three. Putnam struck out 18 in his 12.1

IP

, and walked just three. Prospect guru Kevin

Goldstein

of Baseball Prospectus ranked Putnam as the #11 prospect in the Indians system, and believes that Putnam will be back in a starting role for Akron next season. Worst-case scenario, he has two above-average pitches and could be a solid addition to the Cleveland bullpen sometime in the next couple of seasons.


Former Akron closer Vinnie

Pestano

only pitched 3.2 innings in Arizona, but it was good to see the

righthander

on the mound at all after arm troubles cut his season short at AA Akron in 2009.

Pestano

last pitched on Nov. 13, and hopefully will be healthy and ready to go for the Tribe come Spring Training next year.


Relief pitcher Carlton Smith had an interesting

AFL

campaign. Smith gave up 6 ER in his first appearance and 2 ER in his last appearance for the Sags.

Sandwiched

around those two bad outings were eight straight appearances where the big

righty

gave up zero ER. Smith finished with a 5.14 ERA and 6 K's in his 14 innings pitched. Smith exhibited outstanding control, as he only walked 4 batters in Arizona.



Aquired

in the

Raffy

Betancourt

trade with Colorado, Connor Graham was sent to Arizona after pitching the last part of the 2009 season in Akron. Graham went 1-1 with a save for Peoria, and finished with an ERA of 6.08. Graham's main problem was his control, as he walked 18 batters in just 13.1 innings. Graham did strike out 16 as well, so when his stuff is in the strike zone it is difficult to hit.
User Comments
No comments currently. Be the first to comment!