Akron Air Raid: Miller Returns, Fedroff's Streak Ends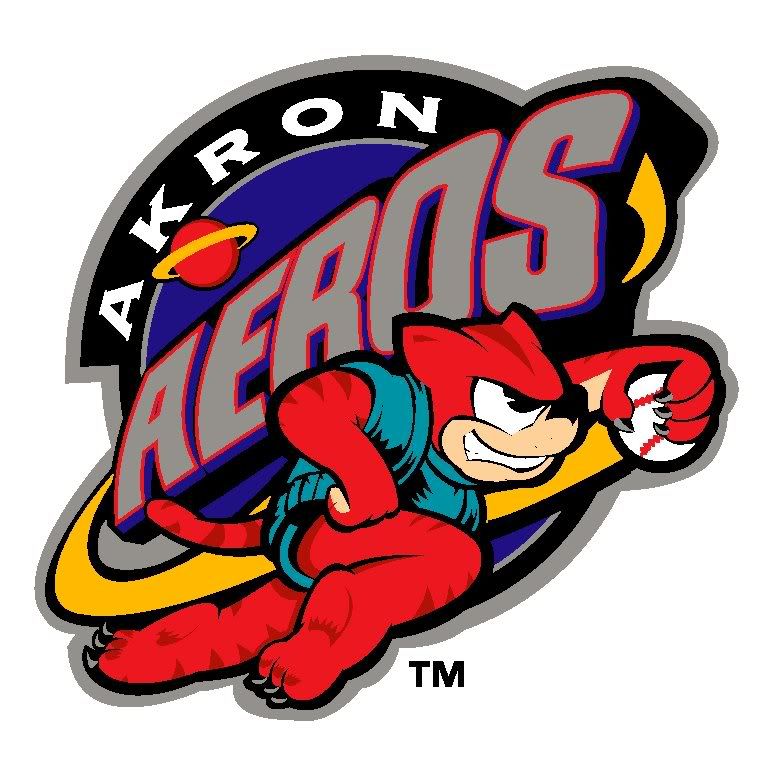 Photo Credit - MILB/Akron Aeros
The Aeros returned home for their longest home stand of the season. Eight games, against two teams, the Aeros played two four game sets against Harrisburg and Richmond, two teams they've yet to face this season. Harrisburg is the current Western Division leader in the Eastern League and Richmond is with Akron and Altoona in the middle cluster.
The series against Richmond proved to have no separation as the two teams split, while Harrisburg gained more ground with a series win.
Next up, the Aeros hit the road for three quick games against Reading before heading back home to face Binghampton to close out the week.
Latest Landings: Vs
Harrisburgh (1-3), Vs Richmond (2-2)
Future Itinerary: @ Reading (3), Binghampton (3), @ New Britain (3), @ Harrisburg (3)
As it Stands: Akron is currently in third in the Eastern League Western Division and 5 games back of first place.
Scheduled Rotation: T.J. McFarland (TUE), Matt Packer (WED), Kelvin De La Cruz (THUR), Joe Gardner (FRI), Austin Adams (SAT), T.J. McFarland (SUN)
It was a busy week for the rotation, with four games against Harrisburg and four against Richmond, three starters got the chance to start twice in the two series at home. Austin Adams, Kelvin De La Cruz, and Joe Gardner each got a pair of starts, one against each team.
Adams' start against Harrisburg was cut short and he received, what was a rather undeserved loss after he went just an inning and one third. That was the game on Wednesday when the skies opened up and tornados ripped through the Akron/Cuyahoga Falls area. The game was resumed as a part of a double-header the next day, but Adams was obviously unavailable. Against Richmond, Adams tossed five innings, giving up just an unearned run and striking out five hitters. He did walk five however.
Great week for Kelvin De La Cruz, who went five innings in both starts, picked up a win, and struck out 10. He gave up five total runs off 10 hits and walked six. De La Cruz is now 3-3 on the season with a 3.50 ERA with 60 strikeouts in 46 innings. The problem thus far with DLC is his walk total as he is already up to 32. In previous years, he's walked 72 hitters in 26 starts and 62 hitters in 27 starts. Based off nine starts, if he were to average the number of walks he does now (3.5) and make 20 starts, he'd end up walking over 100 hitters.
Joe Gardner had the most interesting week. He took the loss against Harrisburg, not completing the fifth inning and giving up six earned runs, nine total off nine hits and a pair of walks. Obviously not his best effort, but also a defensive let-down. However Gardner bounced back like he did last time the defense let him down and he had a bad start and had a good game. He may have even had the best game for an Aero's starter this season. He definitely had the longest, going eight innings and giving up a run off six hits and a walk. He also struck out six hitters but took a no-decision.
Other starters this past week:
TJ McFarland
L, 7 IP, 7 H, 6 R (4 ER), 1 BB, 5 K
Matt Packer
W, 7 IP, 4 H, 1 R, 3 BB, 4 K
Welcome back Adam Miller! The former first round pick, high ranking prospect, and "future" of the Indians rotation has brought his comeback story to Akron, a team he is a familiar with and a fan base that is familiar with him. As a starter back in 2006, he was 15-6 with a 2.75 ERA in 24 starts. He struck out an incredible 157 hitters in 153 innings. Perhaps his most dominant stint in the minors as an Indian.
This is the new Adam Miller though. This is the humbled Miller who's undergone multiple surgeries to his finger. The Miller who is now a reliever, just looking for a chance to get to the stage he's never been to. And it was a great start in Akron after going 0-1 in Kinston with a save and a 4.91 ERA and 14 strikeouts. Miller picked up a win in his first appearance in which he went a scoreless inning. We'll see how long he pitches with Akron, but if he keeps throwing up zeros, his comeback will take him away from Akron.
Elsewhere, Eric Berger tossed four scoreless innings in two appearances, striking out six and walking one. Cory Burns notched a save, in rather shaky fashion, and also took a loss. For the week, he gave up a pair of runs in four innings off six hits and three walks.
Matt Langwell blew a game, but also came back to win one. Overall he tossed 5+ innings, giving up a pair of runs off five hits and no walks with five strikeouts.
Other relievers for this past week:
CC Lee
2.1 IP, 1 H, 1 R, 0 BB, 5 K
Marty Popham
1 IP, 1 H, 0 R, 0 BB, 2 K
Bryan Price
2.2 IP, 1 H, 1 (R) 0 ER, 3 BB, 3 K
Unfortunately the Eastern League's leader in hitting saw his 20-game hit streak come to an end. Tim Fedroff finally cooled off for one game to not notch a hit, but he's still swinging the stick with success. A day after he took an 0-4 against Richmond, Fedroff was back at it with three more hits and a day after that, walked twice and knocked in a run.
The streak was the longest in the Eastern League and ended up being the third longest in Aeros history. He tied Ryan Mulhern, who hit in 20 consecutive games back in 2005. For the week, Fedroff was 10-26 with six RBI and six runs scored. He also stole a pair of bases on Monday against the Flying Squirrels.
Thankfully, Chun Chen is heating back up, or at least appears to be. Chen hit five doubles in the past eight games, knocking in four runs and scoring three times. He did strike out nine times, but Chen swinging the extra-base lumber is a good thing to see.
Matt McBride and Beau Mills continue to hit the ball as well. Each clubbed a home run over the past week and together they knocked in 10 runs and scored six. McBride has been great, striking out just once over the past eight games and Mills, although has struck out seven times, walked three.
The club has also gotten a nice boost from Karexon Sanchez, who hit a home run and has scored five times.
Other Hitters this past week:
3-25, 1 2B, 1 RBI, 2 R, 3 BB, 7 K
Juan Diaz
6-26, 1 3B, 2 RBI, 2 R, 4 BB, 8 K, 1 SB
Jordan Henry
2-24, 1 2B, 2 RBI, 3 BB, 1 R, 6 K, 1 SB
Donnie Webb
5-17, 3 RBI, 4 R, 2 BB, 2 K, 1 SB
Matt Packer has gone at least six innings in his past six starts and has gone at least seven in three of those starts.
Tim Fedroff is hitting .368 with runners in scoring position, the best average on the team. He's knocked in 18 runs but has hit just one home run and one double in the situation.
The Aeros gave up a season high 11 runs to Harrisburg on Tuesday.
On Monday for Memorial Day, the Aeros set a all-time best home attendance record. The 9,328 fans at Canal Park was the largest crowd in history, beating a previous high set all the way back in 2001.
My trip on Wednesday was obviously cut short due to the storms. But I came across Matt Packer and Kelvin De La Cruz charting pitches behind home plate. DLC is a big kid. Period. Adams had to throw a lot of pitches in the amount of time he was out there. He was getting strikeouts, but hitters hung in there against him, fouling a lot of pitches off.
Jared Goedert made up the one run before suspension. He ended up clubbing a ball to center field, the largest part of the ballpark a few pitches after he rocketed one foul down the third base line. He certainly does not get cheated up at the plate.
May 24: RHP Matt Langwell received from Columbus
May 26: RHP Paolo Espino sent to Mahoning Valley
RHP Marty Popham received from Mahoning Valley
May 27: RHP Kyle Landis sent to Kinston
RHP Adam Miller received from Kinston
May 28: IF Jared Goedert sent to Columbus
Nino covers the Akron Aeros season-long here at the IPI. He has his own blog at The Tribe Daily and you can follow him on Twitter @TheTribeDaily.
User Comments
No comments currently. Be the first to comment!