Akron Air Raid: Sputtering Starters Add to Inconsistency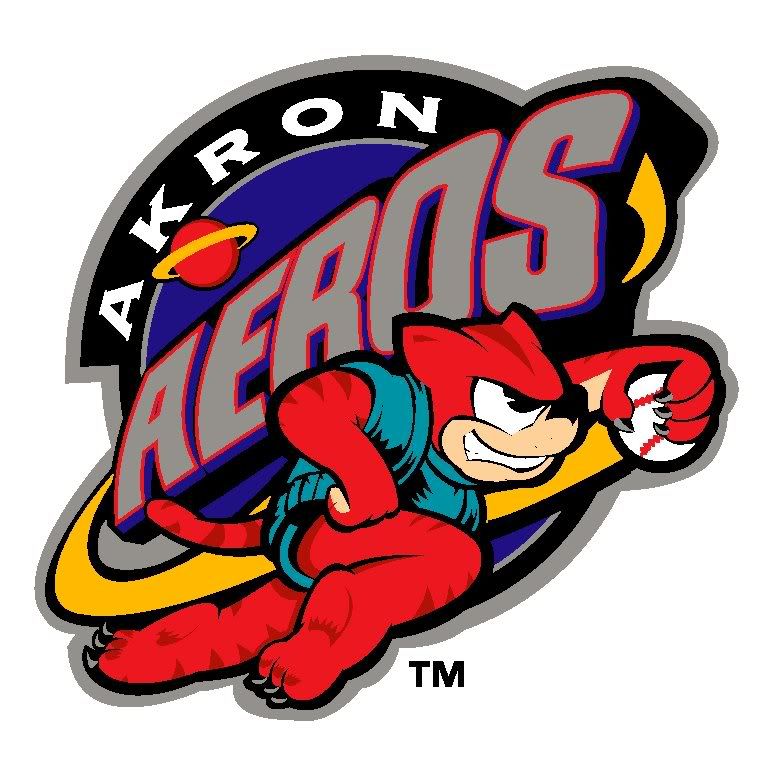 This team can't just put it all together. Over the past six games, four losses, two wins, the club has scored 31 runs. The offense finally has started to find its feet and score some runs. But of course, the pitching has now gone south.
The Aeros managed to salvage each series they played by winning the finales. But they lost the other four games.
Beau Mills has sort of helped ignite the offense, along with the hot-hitting Tim Fedroff and Matt McBride. But what was the only stable part of the club early on, the starting rotation, has now become the reason for the recent struggles. The rotation simply didn't go deep into many games this past week, and the bullpen paid the price.
Latest Landings: @ Reading (1-2), Vs Binghamton (1-2)
Future Itinerary: @ New Britain (3), @ Harrisburg (3), Vs New Hampshire (3), Vs Portland (3)
As it Stands: Akron is currently in last place in the Eastern League Western Division and 6 games back of first place.
Scheduled Rotation: Matt Packer (TUE), Kelvin De La Cruz (WED), Joe Gardner (THUR), Austin Adams (FRI), T.J. McFarland (SAT), Matt Packer (SUN)
On the Mound
Point blank, it was a rough week for pitchers not named T.J. McFarland, but even T.J. had his fair-share of struggles.
McFarland pitched twice and split his decisions. He went six innings in both games. Combined, the rest of the rotation didn't pitch as many innings as he did. McFarland gave up three runs in both games, but simply got more run support the second time around. In the loss, he gave up eight hits, but didn't walk a hitter and in the win, he gave up four hits and two walks with four strikeouts.
Kelvin De La Cruz and Matt Packer both took no-decisions. Packer was downright beat up in his start, not being able to escape the third inning by giving up seven runs off nine hits. The good news, he didn't walk a hitter. De La Cruz meanwhile simply threw too many pitches. he only gave up three runs in three innings, but he struck out four and walked five to equal an early exit.
Joe Gardner and Austin Adams both took losses. Gardner's control issues continue to creep up and Adams had one his down games, walking four and giving up five runs off five hits.
This past week's lines:
TJ McFarland
L, 6 IP, 8 H, 3 R, 0 BB, 3 K
W, 6 IP, 4 H, 3 R, 2 BB, 4 K
Matt Packer
ND, 2.2 IP, 9 H, 7 R, 0 BB, 1 K
Joe Gardner
L, 4.2 IP, 8 H, 5 R (4 ER), 3 BB, 2 K
Kelvin De La Cruz
ND, 3 IP, 3 H, 3 R, 5 BB, 4 K
Austin Adams
L, 2.1 IP, 5 H, 5 R, 4 BB, 5 K
From the 'Pen
Great weeks for Matt Langwell and CC Lee. Langwell struck out three in four shutout innings while Lee struck out seven in five shutout innings. Combined they gave up six hits and one walk, but kept runs from crossing the plate.
Cory Burns notched a save on Sunday, but struck out just one hitter in two innings this past week. The bullpen has really been worked hard with the lack of depth the Aeros starters gave them this past week. Eric Berger pitched five innings as well.
Combined the pen pitched in 27.1 innings. Including six relief innings by Paolo Espino in which he picked up a win by giving up one run off three hits and no walks with six strikeouts. While the starters combined to pitch 24.2 innings. That may be one reason for winning just two of six games.
Adam Miller continues to go out there to get outs. He couldn't get enough in one game and took the loss, and has given up four runs off off seven hits in three innings.
Relievers for this past week:
Eric Berger
5 IP, 5 H, 2 R, 3 BB, 3 K
Cory Burns
2 IP, 1 SV, 0 H, 0 R, 0 BB, 1 K
Paolo Espino
6 IP, 1 W, 3 H, 1 R, 0 BB, 6 K
Matt Langwell
4 IP, 4 H, 0 R, 0 BB, 3 K
CC Lee
5 IP, 2 H, 0 R, 1 BB, 7 K
Adam Miller
3 IP, 1 L, 7 H, 4 R, 2 BB, 2 K
Bryan Price
2.1 IP, 4 H, 1 R, 1 BB, 1 K
Swinging Sticks
The first base/designated hitter combo is hot for the Aeros right now. Beau Mills and Matt McBride have combined for three home runs, nine RBI, and six runs scored over the past six games. McBride is nine for his last 27 while Mills is 8-for-25.
Since debuting, Mills is hitting .268 with a pair of home runs and 15 RBI in 20 games.
McBride meanwhile capped off an incredible May with a Minor League Player of the Week award from the Indians. He finished up the month with a .289 average, seven home runs, 22 RBI, and a .333 on-base percentage.
Jordan Henry coaxed an incredible eight walks out over the past six games in addition to collecting six hits. The offense has definitely hit a higher point of the season with the foursome of Henry, McBride, Mills, and Tim Fedroff, who had eight hits and four RBI over the past week. Fedroff has started a new hit streak immediately after his old one ended. He is now up to eight games.
Other Hitters this past week:
Kyle Bellows
2-19, 0 R, 1 RBI, 1 BB, 2 K
Chun Chen
6-23, 4 R, HR, 4 RBI, 3 BB, 3 K
Juan Diaz
5-20, 3 R, 3 RBI, 3 BB, 5 K
In the Garage
Matt Lawson was placed on the disabled list with a contusion in his left hand. He was hitting .268 on the season with a home run and seven RBI in 27 games. Lawson was playing multiple positions on the infield and came over in the Aaron Laffey trade from Seattle.
Welcome Back Weglarz!
The Indians activated an old friend from Extended Spring Training last week and sent him to Double-A to get in initial work. Nick Weglarz is back at his old stomping grounds of Canal Park for a little run. He was 1-for-4 in his debut with a two-run single and a walk.
Weglarz spent a full season in Akron during the 2009 year where he hit 16 home runs. He spent a good portion with the Aeros in 2010, hitting seven home runs before moving on to Columbus where his season was cut short due to injury.
Weglarz has missed the first two months of the season recovering from a knee injury.
Additional Notes
Nick Johnson spent a few games with the Aeros, getting his first taste of live professional baseball this season after recovering from wrist surgery in Arizona. Johnson was 1-for-5 in two games with three walks. Johnson is now off to Columbus to continue his rehab and could be back in Akron at some point.
Transaction Report
June 1
: RHP Marty Popham sent to Mahoning Valley
RHP Paolo Espino received from Mahoning Valley
June 3
: IF Matt Lawson placed on Disabled List
IF Nick Johnson received from Extended Spring Training
June 5
: OF Donnie Webb sent to Columbus
OF Nick Weglarz received from Extended Spring Training
-
Nino covers the Akron Aeros season-long here at the IPI. He has his own blog at The Tribe Daily and you can follow him on Twitter @TheTribeDaily.
User Comments
No comments currently. Be the first to comment!