Akron's Week That Was: 7/12 - 7/18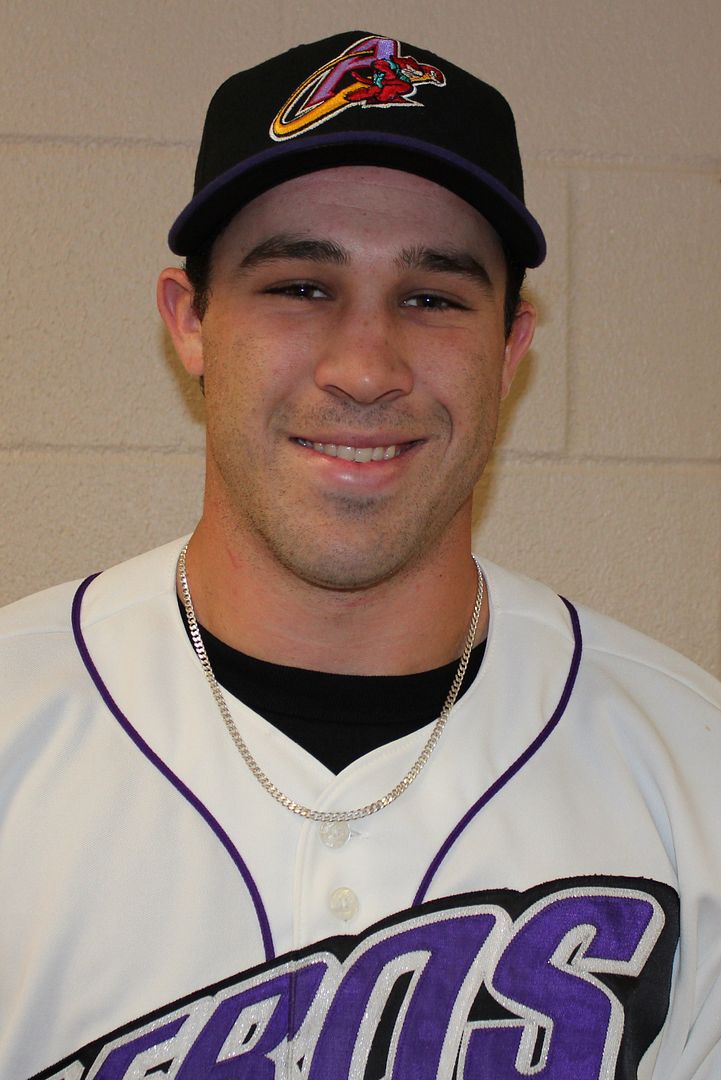 Nothing like padding your win total against the division's worst team. Akron continued their rare eight game series against Erie this week in addition to taking a few days off for the Eastern League All-Star game. After dropping the first half finale, the Aeros bounced back to sweep the second four-game set against Erie. The Aeros got a boost for three games as Asdrubal Cabrera joined the club on a rehab assignment and the Indians shortstop is expected to play a few more games with the club before heading back to the Tribe. Akron will also get a big treat the first half of the week with Shin-Soo Choo joining the club on a rehab assignment as well.
Here is everything you need to know about the Aeros for the week of July 12th to July 18th
Record:
49-45 (Last Week: 4(1)
Standings:
3rd in Western Division (8.5 GB)
Teams Faced (Record Against):
@(1) Vs(4) Erie (4-1)
Upcoming Week:
Vs Altoona (3), @ Reading (4)
Transactions:
Received SS Asdrubal Cabrera on Rehab Assignment, Received RHP Rob Bryson from Kinston, Sent RHP Zach Putnam to Columbus
Awards:
Akron did not receive any awards this week
Pitcher of the Week: Paolo Espino, RHP
W Vs Erie - 6 IP, 3 H, 0 R, 5 K
The entire Aeros pitching staff has been pulling their weight, including the bullpen. But Paolo Espino and the rest of the starters have been leading the way. Espino picked up one of the four wins this past week by pitching six scoreless frames.
Espino didn't walk a hitter and struck out five in his six innings of work against Erie, putting forth the best start out of all the starters this past week. Espino continues to start with Nick Hagadone on the disabled list.
Season History
Week 1: Zach Putnam
Week 2: Erik Stiller
Week 3: Paolo Espino
Week 4: Zach Putnam
Week 5: Kelvin De La Cruz
Week 6: Alex White
Week 7: Bryce Stowell
Week 8: Connor Graham
Week 9: Scott Barnes
Week 10: Eric Berger
Week 11: Bryan Price
Week 12: Scott Barnes
Week 13: Alex White
Hitter of the Week: Jason Kipnis, 2B
10/21, 6 R, 3 2B, 1 RBI, 3/4 BB/K, 3 SB
Jason Kipnis in the two hole has been one the few constants for the Aeros lineup the past week and that's a good thing considering he's consistently hitting. Kipnis led the team in hits with 10 hits and he scored six runs overall.
In addition to that he led a rare charge that saw the Aeros steal seven total bases this past week, three of them from Kipnis. Since coming up from Kinston, the second baseman has hit .320 with 27 runs scored in 32 games for the Aeros.
Season History
Week 1: Cord Phelps
Week 2: Cord Phelps
Week 3: Nick Weglarz
Week 4: Beau Mills
Week 5: Jared Goedert
Week 6: Matt McBride
Week 7: Jared Goedert
Week 8: Lonnie Chisenhall
Week 9: Lonnie Chisenhall
Week 10: Jason Kipnis
Week 11: John Drennen
Week 12: Matt McBride
Week 13: Matt McBride
Weekly Spotlight: Eric Berger, LHP
Every week one player on the Akron roster will get a spotlight on their outlook for the 2010 season and where they are currently at.
It was a quick ascension up the ranks for starter Eric Berger, an eighth round pick in 2008. After pitching in eight games for Mahoning Valley during his draft year, Berger was given a quick taste of Lake County, pitching in two games before the season ended. Overall he was 2-0 with nine professional starts under his belt and a 2.11 ERA.
That impressive debut would set Berger up with his first full season beginning in Kinston and the organization would soon learn they found themselves an interesting prospect out of Arizona. Berger struck out 100 hitters in 21 games as a Carolina League All-Star before moving on to Akron to finish out 2009. In the regular season it was more of the same from Berger who struck out 33 hitters in 33 regular season innings.
2010 wasn't the ideal start for the left-hander. Barnes started the year on the disabled list, which set back his conditioning and stamina early on. Berger has since battled back but has struggled to find some consistency in his game. His strikeouts are down, his walks are up and he's already given up a career high home runs.
Berger figures to be in the area of Scott Barnes, possible rotation arm in the major leagues or at worst an option in the bullpen, but he may not have the velocity on his fastball that Barnes does due to past Tommy John surgery. The intercostal injury certainly has put Berger behind in his progress, but the hope is that it is just that and Berger can get fully healthy and settle back in.
Who's Hot?
Tim Fedroff - July: .442 AVG, 10 R, 7 RBI, 3/5 BB/K
Tim Fedroff is bouncing around the lineup with rehabbing players and All-Stars in and out of the lineup, but he hasn't stopped hitting. In the month of July he's had six multi-hit games out of the 13 hes played in. In the eight game slate with Erie he had three multi-hit games and in the last four game series he had three RBI and three runs scored.
Infirmary Report
Recapping any and all of the injuries in the past week.

Nick Hagadone
remains the lone Aero on the disabled list. Right now, things are relatively healthy for the club.
Weekly Randoms
For all the other random information that got away.
The Aeros represented themselves well in the Eastern League All-Star game last Wednesday as the West Division came away with a 10-3 win. Starting in left field for the West,
Johnnie Drennen
went 2-for-4 with two runs scored and two runs batted in. Surely had Chase d'Arnaud not hit a grand slam, he may have been in line for MVP honors.
Lonnie Chisenhall
started at third and also knocked in a run and scored one off a hit and a walk. Starter Paolo Espino came in to pitch the fourth inning and made quick work of the opposing, striking out the side in impressive fashion.
The sweep against Erie marked the first four-game sweep the club has recorded in the 2010 season. In that sweep, Chisenhall recorded both a hit and a RBI in each game.
The Aeros bullpen was impressive this past week. Combined they pitched 15 innings and gave up just one earned run off eight hits and one walk. They struck out 18 hitters and recorded one successful save. The low walk rate this past week is certainly surprising as the club has walked the third most hitters in the Eastern League, however they lead in strikeouts by 34.
The bullpen will have a new look come this week however as
Zach Putnam
moves on to Columbus and Rob Byrson arrives to take his place. As a relief pitcher for the Aeros this year, Putnam was 2-0 with a 2.00 ERA in 13 appearances. He walked just three hitters and struck out 17 in 18 innings of work. He held hitters to a .242 average and recorded three saves.
Rob Bryson
joins the club after spending time in both Kinston and Lake County this season. Overall he is 6-1 with a 2.97 ERA in 33 innings pitched. With Kinston he had a 2.25 ERA with 38 strikeouts in just 20 innings of work. Bryson was acquired in the CC Sabathia trade back in 2008 but his advancement has been slowed by injuries.
Alex White
did not pitch this past week but he's scheduled to start the series opener against Altoona on Monday. Eric Berger started twice this past week as the Indians may be trying to stretch White out to last the entire season, rather than shut him down early.
The club welcomes first place Altoona into Akron this upcoming week It will be a huge contrast to facing last place Erie, but it will be a great test for the red-hot Aeros and they of course will have some help with both Shin-Soo Choo and Asdrubal Cabrera in the lineup. This isn't goodbye to Erie though with the clubs slated to play 22 games this season, eight of them still left to be played near the end of August and the beginning of September.
User Comments
No comments currently. Be the first to comment!