Akron's Week That Was: 7/26 - 8/1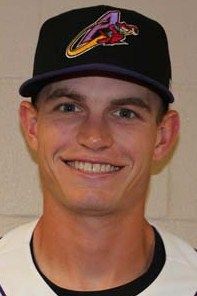 Akron and Bowie played to a two-game split after their third game was suspended due to rain. The Aeros then welcomed in Reading for a four game set and the results were the same, another split. Coming up this week the Aeros are set to hit the road for a seven games in six days against Altoona and New Britain. With trades and injuries to the upper levels of the systems, a lot of roster turnover has already happened and more is expected on the horizon.
Here is everything you need to know about the Aeros for the week of July 26th to August 1st.
Record:
56-50 (Last Week: 3-3)
Standings:
3rd in Western Division (4.5 GB)
Teams Faced (Record Against):
Vs Bowie (1-1), Vs Reading (2-2)
Upcoming Week:
@ Altoona (4), @ New Britain (3)
Transactions:
Received RHP Kerry Wood on Rehab Assignment, Sent RHP Kerry Wood to Cleveland, Received RHP Anthony Reyes on Rehab Assignment, Received IF JT Toole from Mahoning Valley, Received RHP Corey Kluber from San Diego Organization (San Antonio), Sent OF Matt McBride and IF/OF Jerad Head to Columbus
Pitcher of the Week: Connor Graham, RHP
1-0, 5.1 IP, 2 H, 0 ER, 0/8 BB/K
When Connor Graham is at his best, these are results you are going to see. Unfortunately when Graham is bad, things can get ugly. This past week though, half of the outs that Graham recorded were via the strikeout and he didn't walk a single hitter. He also picked up a win against Bowie in the process. He now has a 3.43 ERA on the season and as a reliever, he has a 2.18 ERA in 41 innings.
Season History
Week 1: Zach Putnam
Week 2: Erik Stiller
Week 3: Paolo Espino
Week 4: Zach Putnam
Week 5: Kelvin De La Cruz
Week 6: Alex White
Week 7: Bryce Stowell
Week 8: Connor Graham
Week 9: Scott Barnes
Week 10: Eric Berger
Week 11: Bryan Price
Week 12: Scott Barnes
Week 13: Alex White
Week 14: Paolo Espino
Week 15: Alex White
Hitter of the Week: Jordan Henry, OF
12/21, 8 R, 1 RBI, 3 2B, 3B, 6/2 BB/K, 2 SB
Back in the leadoff spot, Jordan Henry was everything you could ask for someone in his spot. Henry was on base 18 times in the six games played this week and that led to eight runs scored and two stolen bases.
Since coming up from Kinston, Henry has been a lightning rod atop the lineup. He's carrying a .384 on-base percentage and is now the team leader in steals with eight. He's also torched left-handed pitching, hitting .348 with eight walks in 46 at-bats.
Season History
Week 1: Cord Phelps
Week 2: Cord Phelps
Week 3: Nick Weglarz
Week 4: Beau Mills
Week 5: Jared Goedert
Week 6: Matt McBride
Week 7: Jared Goedert
Week 8: Lonnie Chisenhall
Week 9: Lonnie Chisenhall
Week 10: Jason Kipnis
Week 11: John Drennen
Week 12: Matt McBride
Week 13: Matt McBride
Week 14: Jason Kipnis
Week 15: Matt McBride
Weekly Spotlight: Jerad Head, IF/OF
Every week one player on the Akron roster will get a spotlight on their outlook for the 2010 season and where they are currently at.
Since he's on his way out, it would only be fitting if we talk about Jerad Head as it may be the last time he's in Akron. While Head is a more of an organizational everything man, he made it clear he deserves a shot to be the everything man in Columbus, rather than in Double-A.
Head may not have the upside or the big time future that some of the other prospects around him, but he has versatility and recent success that dictates staying power at some level. With the Aeros last season he hit .282 doing everything for the club and was a key player in the Akron playoff run and Eastern League Championship.
He started the year not really on an active roster, spent some time in Columbus and was then sent back to Akron to be a super-sub. With the Aeros this year he hit .299 with 10 home runs and 28 RBI. Now with all the organizational movement, Head has returned to the Clippers and it looks as if he'll be the super-sub he was with Akron, playing anywhere that Columbus needs him to.
Who's Hot?
Jason Kipnis - Month of July: .320 AVG, .407 OBP, 22 R, 2 HR, 12 RBI, 4 SB
With the month of July over, it is only right we recap the sensational month that Jason Kipnis had with the Aeros. Kipnis has been just as much of a lightning rod this month as Jordan Henry was last week. Kipnis has quickly acclimated himself to the Aeros and is nearing the amount of games he played with Kinston, yet he is holding up much more impressive numbers.
Kipnis has already matched his home run total and has scored five more runs, thanks in large part to a higher average and on-base percentage.
Infirmary Report
Recapping any and all of the injuries in the past week.

Anthony Reyes
has joined the club on a rehab assignment as he continues to make his comeback from Tommy John surgery. In two games with the club, Reyes had a good outing and a bad one. He threw three scoreless frames in his first game on Tuesday, but was roughed up to the tune of nine runs on Sunday. It will be a work in progress for Reyes as he continues to battle back and find his old ways after surgery.
Weekly Randoms
For all the other random information that got away.
Matt McBride
is now with the Clippers. The outfielder slash first baseman got a well-deserved call up to Columbus this past week and so goes another middle of the order hitter for the Akron squad. McBride was the team leader in RBI with 64 and been on an absolute tear as of late. He'll finish his 2010 Akron season with a .285 average, 17 home runs and the 64 RBI.
The club received
Lucas Montero
from Kinston with McBride getting called up and so far he's struggled to find a hit. Montero is 0-for-9 with three strikeouts and two walks.
Don't ever forget how
Kerry Wood's
tenure as a Cleveland Indian came to an end. It ended with a scoreless inning, but it came with the Akron Aeros. Wood made his rehab appearnce with the Aeros before the Tribe hit the road in Toronto. Wood was activated on Saturday but didn't pitch and was traded after the game. The last ever game that Wood pitched for the organization came in the Aeros uniform.
Over the last six games,
Bryan Price
has thrown 12.2 scoreless innings of baseball with 14 strikeouts and one walk.
Nick Hagadone
has officially been moved to the bullpen full-time. The door is by no means shut on him being a starter, but Hagadone made three relief appearances for the club this past week and so far, shaky results. He's walked two in all three of his games and he gave up two runs.
On the subject of relievers,
Rob Bryson
has turned it around after that rough debut. This week he pitched three scoreless innings and struck out three hitters.
Tim Fedroff
? He didn't play in a game this past week, but no trip to the disabled list yet. He hasn't played in a game since the 24th against Reading last weekend.
User Comments
No comments currently. Be the first to comment!