Akron's Week That Was: 8/23 - 8/29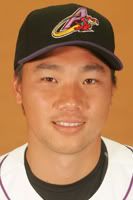 With one week left to go, the Aeros still have a lot of work to do if they are going to make the playoffs. This past week they had a golden opportunity with eight games to add to their record, but when all was said and done, they lost a game on Harrisburg in the standings. The started by completing a game against Bowie and then making up the originally schedule game the next day as a part of a shortened double header. Against Bowie they ended up taking two of three, but also losing the completion of the suspended game from July 28th. The good news is that they welcomed in Erie for the final regular season home stand at Canal Park this season. Erie hadn't won in Canal Park since May 25th of last season and had lost all 10 games in Akron until Sunday. This week the club travels to Trenton and then finish up against same old last place Erie to finish out the regular season. Harrisburg faces New Hampshire and Binghamton while Bowie gets a tough draw in Western leading Altoona and Richmond.
Here is everything you need to know about the Aeros for the week of August 23rd to August 30th.
Record:
69-65 (Last Week: 5-2)
Standings:
4th in Western Division (10.5 GB)
Teams Faced (Record Against):
@ Bowie (2-1, L Completion of 7/28), Vs Erie (3-1)
Upcoming Week:
@ Trenton (3), @ Erie (4)
Transactions:
Received IF Dan DeGeorge from Mahoning Valley, Placed OF Lucas Montero on Disabled List on 8/22(Retroactive to 8/20) and Activated on 8/27, Received LHP Eric Berger from Columbus, Sent LHP Aaron Laffey to Columbus on Rehab Assignment, Placed LHP Kelvin De La Cruz and SS Carlos Rivero on Disabled List
Awards:
The Aeros didn't receive any awards this week.
Pitcher of the Week: CC Lee, RHP
5.1 IP, 3 H, 1 R, 1/8 BB/K
Chen Lee and Rob Bryson had to fill in and basically pitch game one of the shortened double header on Tuesday. Lee took the loss after he gave up a solo home run in the 6th inning, but he was the club's workhorse this week along with Bryson. Lee struck out five in that game and went on to strike out three more in two scoreless innings against Erie on Sunday.
Season History
Week 1: Zach Putnam
Week 2: Erik Stiller
Week 3: Paolo Espino
Week 4: Zach Putnam
Week 5: Kelvin De La Cruz
Week 6: Alex White
Week 7: Bryce Stowell
Week 8: Connor Graham
Week 9: Scott Barnes
Week 10: Eric Berger
Week 11: Bryan Price
Week 12: Scott Barnes
Week 13: Alex White
Week 14: Paolo Espino
Week 15: Alex White
Week 16: Connor Graham
Week 17: Scott Barnes
Week 18: Matt Packer
Week 19: Corey Kluber
Hitter of the Week: Lonnie Chisenhall, 3B
9/26, 6 R, 2 HR, 8 RBI, 2B, 4/7 BB/K
Lonnie Chisenhall is going to do his best to finish an up and down season on a strong note. Chisenhall battered Bowie and then went on to consistently give Erie fits. Chiz knocked in a run in every game this week except the shortened contest completed on Tuesday. He clubbed his 16th and 17th home runs this season and totaled eight runs batted in and six runs scored. Chisenhall now has 80 RBI and while he likely won't top his 92 from last season, Chisenhall has made the most out of his production in a injury-impacted season.
Season History
Week 1: Cord Phelps
Week 2: Cord Phelps
Week 3: Nick Weglarz
Week 4: Beau Mills
Week 5: Jared Goedert
Week 6: Matt McBride
Week 7: Jared Goedert
Week 8: Lonnie Chisenhall
Week 9: Lonnie Chisenhall
Week 10: Jason Kipnis
Week 11: John Drennen
Week 12: Matt McBride
Week 13: Matt McBride
Week 14: Jason Kipnis
Week 15: Matt McBride
Week 16: Jordan Henry
Week 17: Jason Kipnis
Week 18: Jason Kipnis
Week 19: Jerad Head
Weekly Spotlight: Jason Kipnis, 2B
Every week one player on the Akron roster will get a spotlight on their outlook for the 2010 season and where they are currently at.
It feels like repetitive to talk about how great Jason Kipnis is each week, so instead of talking about the past with Jason, why not talk about the future? These last two weeks, we'll be looking ahead at what is in store for two particular players.
This week it's arguably the Aeros most valuable player this season, Jason Kipnis. The second baseman hasn't even played the entire year with the Aeros, but ever since he arrived in the Rubber City, the Aeros have been a different team and he's been a spark plug for the lineup.
The Aeros received Jason Kipnis at the start of June and prior to the month of June they were 21-30. Since then they are 48-34.
Kipnis has established himself as the Indians second baseman of the future with his 2010 season. Despite Jason Donald's performance and Cord Phelps ahead of him in Columbus, last year's second round pick will be on top of many prospects rankings come next season. Kipnis may start next season in Akron, but it won't be long before he's in Columbus and perhaps Cleveland.
Some forget, but the former Arizona State Sun Devil is only in his first full season as a second baseman after being converted from the outfield to better fit him into the Tribe's future plans. Kipnis has taken to the position and has made it worth it to the Indians for having moved him.
As he continues to learn the position, he continues to hit with that together Kipnis has made his mark quickly in the Indians organization.
Who's Hot?
Chisenhall and Head in August: 44/141, 31 R, 9 HR, 42 RBI, 18/39 BB/K
The Aeros middle of the order has certainly done their part to carry the offense this month. Chisenhall batting third has clubbed six home runs while cleanup hitter Jerad Head has hit three a little over half the at-bats Chisenhall has had. Together they've knocked in 42 of the Aeros runs in August and have scored 31 of them.
Infirmary Report
Recapping any and all of the injuries in the past week.
We must have jinxed things. Injuries hit the Aeros this week in both the pitching and hitting department. Shortstop
Carlos Rivero
hit the disabled list for the second time this year. The club also lost starting pitcher
Kelvin De La Cruz
to injury. The club has activated left-hander
Eric Berger
though, so they'll continue to operate with a normal rotation.
Outfielder
Lucas Montero
was placed on the disabled list last Sunday, retroactively to August 20th with a foot injury. He was activated this week when Rivero and De La Cruz were both placed on it. The Aeros received Dan DeGeorge from Mahoning Valley as an extra infielder.
Weekly Randoms
For all the other random information that got away.
With De La Cruz on the disabled list, the Aeros returned
Eric Berger
to their rotation after he had a brief stint with the Columbus Clippers. Berger came back with nothing but the best, a six shutout performance, allowing just one hit and two walks to earn the win.
The rotation was stellar this past week, earning all five wins. The one bad start was turned in by Scott Barnes who gave up seven runs in four innings, but the rest of the rotation did their job. De La Cruz, Berger, Alex White, Matt Packer, and Corey Kluber combined to give up two earned runs in 31 innings with 26 strikeouts.
The bullpen was equally impressive, giving up just five runs in 23 innings of work. With the starters going deep into games, the strain was taken off.
Omar Aguilar
picked up a pair of saves and
Rob Bryson
struck out three in 4.2 innings of work.
Cristo Arnal
was called into regular action and he responded with a productive week. Arnal stole two bases, scored six runs and hit his first home run of the season. Arnal had played in just 22 games before getting a utility call to Akron. He's hit .231 in limited action with the Aeros, but has hit .286 in the month of August.
The stats against Erie are almost embarrassing. In addition to winning every game at Canal Park except for Sunday's contest, the Aeros had won 19 straight over the SeaWolves. The Aeros overall are 13-5 against Erie and have four more crucial games against them to end the season.
Johnnie Drennen
recorded four straight multi-hit games with a double in each of them over the past week. Drennen has hit .313 over his last ten games and is close to hitting .300 for the fourth straight month.
User Comments
No comments currently. Be the first to comment!