Arizona Fall League Update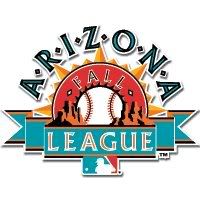 Week two of the Arizona Fall League saw the Indians pitchers getting lit up across the board,
lowlighted
by a 28-1 loss by the Surprise Rafters yesterday. Josh Tomlin, stellar up until yesterday, got the start and gave up 9 ER in just 2
IP
. Even with that poor outing, Tomlin's ERA stands at 10.00. Not to be outdone, Erik Stiller came in and gave up 7 runs (2 ER) including 2 HR. Add that to Chuck
Lofgren's
continued struggles (50.14 ERA!), and on the surface there has to be some concern about the Tribe pitchers in the
AFL
. Neil Wagner has been the only exception, posting a 3.60 ERA in his 5 innings of work.
I am here to advise everyone to remain calm. These sky-high
ERAs
are all in a very small sample size, and will come down as the pitchers get more regular work. These guys are going down to Arizona to work with a coaching staff that they are unfamiliar with and throwing to catchers who they have never worked with. Hitters therefore have a much easier time adjusting to the
AFL
than pitchers. As the pitchers, catchers and coaches all become more accustomed to each other, I think we will see all of the pitching numbers come down to a normal level. Catchers will be more comfortable calling the right pitches for the right situations, and pitching coaches will be able to correct minor mechanical flaws as they happen rather than waiting until after the fact. The Rafters team ERA currently stands at 7.84, a number that almost HAS to come down. People are already talking about making Lofgren a hitter, as some teams were talking about drafting him as an OF rather than a pitcher. I think that is still a bit hasty, as the raw ability is still there, and he is only 22. Last time I checked, 6'3" lefties who can throw 90 MPH+ don't grow on trees. Lets give him another year to try and work things out before going down that road.
We have better news out of Arizona on the hitting side, as Wes Hodges continues to impress with the bat. Hitting .333/2/9 so far, Hodges has an OPS of .947. Despite less than glowing reports from major media outlets on his
glovework
, the Indians have to be happy with his performance thus far. Beau Mills has mysteriously turned into a singles hitter in Arizona, batting .294 but with only one extra base hit. The power is there...nothing to be worried about. Also encouraging are his 5 walks against 7 strikeouts, better numbers in that department than he put up in Kinston this year. Josh Rodriguez has carried over his Akron struggles to Surprise. With just 3 hits in 27 AB's, Rodriguez is sitting at just .130. He is getting regular playing time, so hopefully the bat will come around. Taxi-squad member Stephen Head hasn't seen any action since our last update; he still stands at .400 in limited action.
Congratulations to Eric Wedge for his induction into the AFL Hall of Fame last week. Wedgie played in the AFL way back in 1993 when he was a catching prospect in the Colorado organization, having been selected in the expansion draft from the Red Sox. Wedge is the 1st former AFL player to become a manager in the big leagues. The AFL Hall of Fame inductees are selected based on their success in the majors, so its a nice honor for Wedge and the Indians.
User Comments
No comments currently. Be the first to comment!