Around the Farm: August 12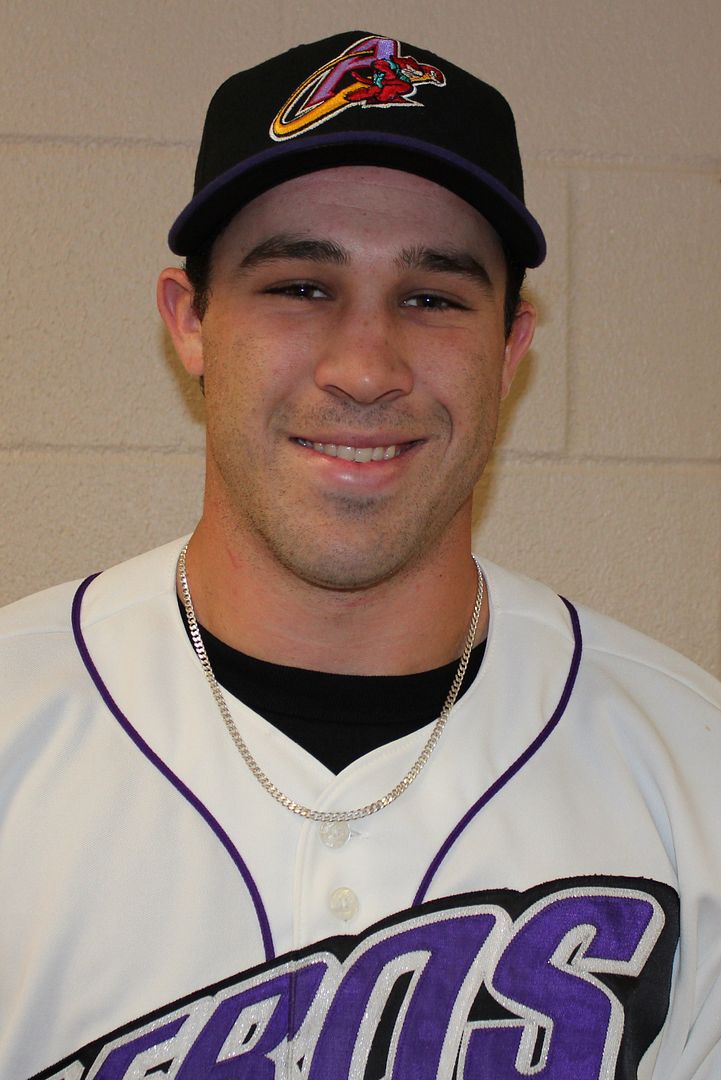 Around the Farm takes a quick look at some of yesterday's performances by Indians prospects throughout the system. The positions listed below are where the player was playing in yesterday's games.
Jason

Kipnis
-2B, Akron: 3-5, 3B, RBI, R, K
In my eyes at least,
Kipnis
has passed Lonnie
Chisenhall
on the Indians prospect ranking list. Not so much because
Chisenhall
has struggled, but because
Kipnis
has been that good between
Kinston
and Akron this year.
Kipnis
has been
remarkably
consistent with the
Aeros
, posting a batting average over .300 and an OPS over .900 every month in AA since being called up in early June. Over his last 10 games, he's hitting .366/.422/.634, just over his AA line of .332/.407/.537.
Kyle Bellows
-3B,
Kinston
: 5-8, 3 2B, 4 RBI, R, K
Big day for Bellows, with 5 combined hits in the rain-induced doubleheader. Bellows now has a 6-game hitting streak going, in which he is 12-26 with 4 2B and 7 RBI. Bellows only has 8 HR this season in the pitcher-friendly Carolina League, but he does have 19 doubles, and some of those doubles will turn into
HR's
next year in the more friendly confines of Canal Park. He's hitting .323 on the road as opposed to just .205 at home, so maybe getting out of
Kinston
will be the best thing possible for Bellows.
Carlos

Carrasco

-SP, Columbus: 6

IP

, 3 H, ER, 8 K.

Carrasco

pitched well in earning the no-decision, striking out 8 without walking a batter. Since July 10, he's given up 9 ER in 32 innings pitched, with a 31/8 K/BB ratio.
Zach Putnam-RP, Columbus: 2

IP

, 3 K. Two perfect innings for Putnam, his 2

nd

straight appearance without allowing a

baserunner

.
Bryce

Stowell

-RP, Columbus:

IP

, H, ER, 2 K. Two more strikeouts to give him 97 across 3 levels, but gave up a solo HR as well.
Cord Phelps-2B, Columbus: 2-5, HR (5), RBI, R. Phelps just keeps on hitting. Since joining the Clippers, he's produced to the tune of .333/.407/.522.
Scott Barnes-SP, Akron: 6

IP

, 2 H, ER, 5 K, 3 BB. A solo HR was the only damage Barnes allowed, as he gave up just 2 hits for the 2

nd

straight start.
Connor Graham-RP, Akron: 2

IP

, H, ER, 2 K. The big

righty

has a 1.17 ERA in his last 10 appearances, with 18 K and just 3 BB in 15 1/3 innings.
Corey Burns-RP,

Kinston

: S (22),

IP

, K. Another day, another clean save for Burns. Baseball America recently ranked him as the top relief prospect in the Carolina League.
Juan

Diaz

-SS,

Kinston

: 4-8, 2B, RBI.

Diaz

now 11-24 over his 6-game hitting streak.
Donnie Webb-OF,

Kinston

: 3-7, 2B, R, K. Webb is hitting just .194 in August, so hopefully this will snap him out of the mini-slump.
Clayton Cook-SP, Lake County: W, 5

IP

, 5 H, ER, 4 K, BB. Cook turned 20 a few weeks ago, and now has a 3.40 ERA in the Midwest League.
Casey

Frawley

-SS, Lake County: 2-5, HR (9), RBI, R, K. Another player with crazy home/road splits,

Frawley

is hitting just .194 at home, and .304 on the road.
Mike

Rayl

-SP,

Mahoning

Valley: 5 2/3

IP

, H, ER, 9 K, 3 BB. The former 15

th

round pick out of Palm Beach CC now has 18 K in his last 14 2/3 innings. His ERA on the season is a solid 3.10.
Nicholas

Bartolone

-SS,

Mahoning

Valley: 1-4, 1B, CS. The 19-year old SS has at least one hit in all 5 of his games with the Scrappers since being called up from the

AZL

.
Luigi Rodriguez-OF,

DSL

Indians: 3-5, 2B, 2 RBI, 2 R, CS. 17-year old hitting .298 with 27 stolen bases in 58 games for the

DSL

Indians. Showing a solid approach for his age, with more walks (34) than strikeouts (33). OPS on the year is .844 thanks to a .399

OBP

.
User Comments
No comments currently. Be the first to comment!