Around the Farm: August 22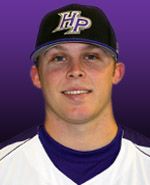 Cody Allen
Around the Farm takes a quick look at some of yesterday's performances by Indians prospects throughout the system. The positions listed below are where the player was playing in yesterday's game.
Cody Allen: RP, Lake County: 2 2/3 IP, 1 H, 1 BB, 4 K:Look at your new star in the bullpen for the Indians' organization. Allen was electric at Mahoning Valley, and has been even better for the Captains. He's made five appearances for a total of 13 innings, giving up only nine hits and four walks, while striking out an impressive 20 batters. The Indians drafted Allen in the 16th round in 2010, but he refused to sign. They went back to the well in 2011, and picked him 23rd. He's backed the double-drafting with an outstanding season thusfar. He should start the year off with Kinston next year, and could be on a fast track if he can replicate his 2010 performance.
Cord Phelps: 2B, Columbus: 1-5, 1 R, 1 HR, 1 RBI, 2 K: Phelps continues to plug away at Columbus, hoping for another chance at a call-up. You have to wonder if today is the day with the day-night doubleheader on tap.
Travis Buck: RF, Columbus: 3-5, 1 2B, 1 RBI: Buck was mired in a massive slump, going 1-for-29 in his last nine games before his three-hit performance last night.
Jared Goedert: 3B, Columbus: 2-4, 1 R, 1 HR, 1 RBI, 1 K: Goedert is absolutely on fire, going 15-for-36 (.417) over his past ten games, with three homers and six RBI. Remember, Goedert jumped into the prospect fray last year with a 27-homer, 83 RBI season. Perhaps he's regaining a bit of luster now that he's healthy.
Argenis Reyes: SS, Columbus: 2-4, 1 R, 1 K: Reyes continues to hit the ball well at Triple A. Overall, Reyes is hitting .308, and .344 in his past ten games.
Jeanmar Gomez: SP, Columbus: L (10-7), 6 IP, 7 H, 6 R/4 ER, 4 BB, 6 K: Gomez had his worst start since June, but his ERA remains a stellar 2.55 overall.
Matt Langwell: RP, Columbus: 2 IP, 2 K: Langwell's overall ERA in Columbus is 4.50, but over his last four appearances, in 5 1/3 innings pitched, the righty has only given up two hits. He's a factor in the bullpen next year, if he remains consistent.
Chen Lee: RP, Columbus: 1 IP, 2 H, 2 K: Lee bounced back from a bad performance earlier this week with a shutout inning, although he did give up two hits.
Juan Diaz: SS, Akron: 2-4: Akron only had three hits, and Diaz had two of them.
T.J. McFarland: SP, Akron: L (9-8), 5 H, 4 R/ER, 2 BB, 4 K: McFarland gave up four runs in his second straight start, and his third in five starts. After a hot streak throughout July, McFarland has returned to his middling ways.
Bryce Stowell: RP, Akron: 0 IP, 2 H: Stowell continues to alternate good appearances with bad ones. He was bailed out of the inning by KDLC, but two hits without an out just isn't going to get it done.
Kelvin De La Cruz: RP?, Akron: 1/3 IP, 1 K: De La Cruz made his first appearance with Akron since July, and pitched to one batter in a relief role. I'm not sure where DLC ends up next year, but I'd have to believe that the bullpen is an option.
Rob Bryson: RP, Akron: 2 IP, 5 R/ER, 2 BB, 1 K, 1 HR: Tick...tick...tick...BOOM. Bryson has been awesome this year, so this game is certainly an aberration. Garbage work isn't fun for anyone.
Francisco Jimenez: SP, Kinston: L (3-3), 6 1/3 IP, 2 R/ER, 3 BB, 4 K: Jimenez has been absolutely outstanding as a starter, but thanks to horrid Kinston offense, it goes for naught. He's a lefty, so he could become a factor in the organization in the starting role.
Trey Haley: RP, Kinston: 1 2/3 IP, 1 H, 2 K: Haley has finally found a groove with his third straight outstanding outing. In his last six innings, Haley has only given up four hits and a walk, and struck out six. Great arm...
Luigi Rodriguez: LF, Lake County: 2-4, 1 K, CS: Rodriguez led off for the Captains, and responded with two hits.
Chase Burnette: 1B, Lake County: 2-3, 1 R, 1 2B, 1 K: Burnette is going backwards in this organization, but managed to score the only run for the Captains yesterday.
Zachary MacPhee: Game 1: 2B, Mahoning Valley: 2-3, 1 R, 1 2B: MacPhee was the 13th rounder in the 2011 draft. He got his first two hits as a member of the organization in last night's first game of the double-header.
Jordan Smith: Game 1: RF, Mahoning Valley: 1-2, 1 R, 2 BB: Smith bounced back from back-to-back games with a hit, two walks and a run in game one.
Cody Anderson: Game 1: SP, Mahoning Valley: 3 IP, 3 H, 1 R/ER, 1 BB: Anderson, the Indians 14th rounder in 2011, made his second appearance, and his first start of his professional career. He was on a pitch count, but was still outstanding.
Bryson Myles: Game 2: 1-3, 2 R, 1 2B, 2 RBI, 1 BB, 1 K, SB (17): Myles is a stat-filler, and was shaking things up in game two. Have I mentioned how good this kid is?
Jordan Smith: Game 2: 3B, Mahoning Valley: 1-2, 2 R, 1 RBI, 1 BB: Smith continued to fill the stat box with another 1-2 performance in the second game, driving in a run with two RBI. His average bumped up to .335 after the double header.
Cody Elliot: Game 2: CF, Mahoning Valley: 2-4, 2 R, 2 2B, 2 RBI, 1 K: Elliot has struggled since being moved out of the lead-off slot with the return of Bryson Myles, but returned to form last night in game 2.
Danny Jimenez: Game 2: W (3-3), 6 IP, 6 H, 2 R/ER, 2 BB, 2 K: Jimenez gets the win in his third straight solid start. Overall, Jimenez, a lefty, is 3-3 with a 2.52 ERA. He has a long way to go, but you have to like the sound of a solid lefty moving through the system.
Follow Tony and the Indians Prospect Insider on Twitter @TonyIPI. Also, his latest book the 2011 Cleveland Indians Top 100 Prospects & More is available for purchase for $20.95 to customers in the US (shipping and handling extra). Use discount code 2Z6F362B to receive 40% off the book through the site store!
Jim is currently the senior editor and Columnist, as well as the host of IBI's weekly online radio shows, Smoke Signals and Cleveland Sports Insiders. You can follow Jim on Twitter @Jim_IBI, or contact him via e-mail at jpete@indiansprospectinsider.com.
User Comments
No comments currently. Be the first to comment!