Around the Farm: August 8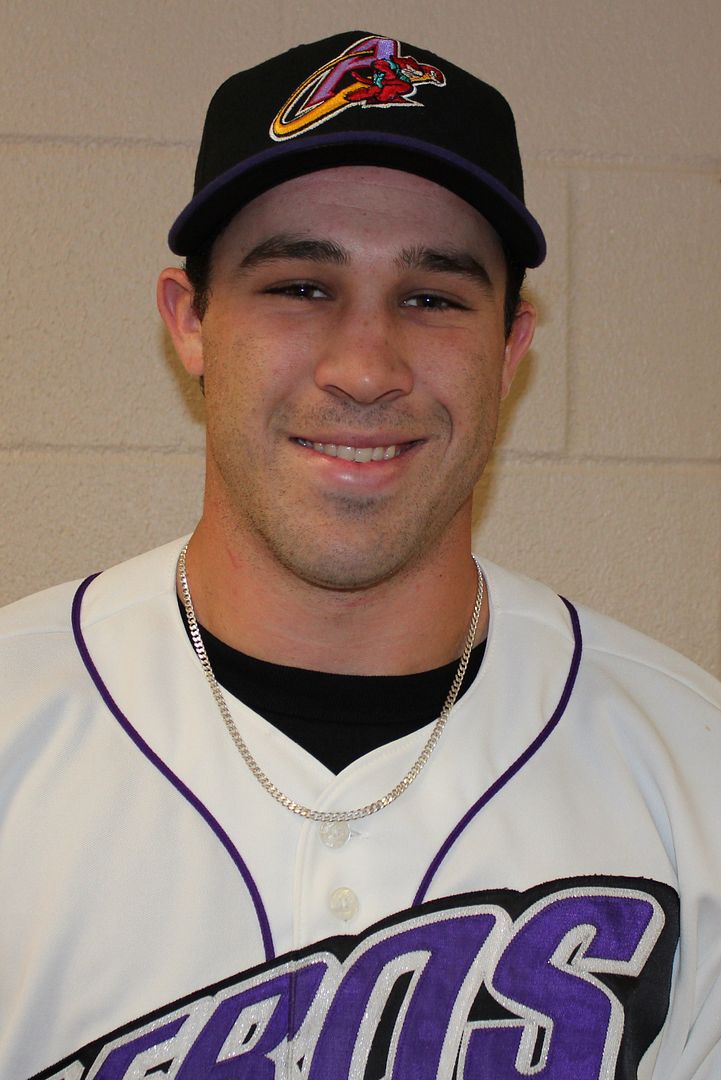 Around the Farm takes a look at some of yesterday's performances by Indians prospects throughout the system. The positions listed below are where the player was playing in yesterday's games.
Jason

Kipnis
-2B, Akron: 1-3, 2B, BB.
Another day, another double for Jason
Kipnis
. Since getting the call to Akron, the much-maligned (at the time) 2009 2
nd
round draft pick has a triple-slash line of .330/.410/.535, good for a .945 OPS. That line would look good if
Kipnis
was still an outfielder, but it pretty much makes him an elite prospect as a second baseman. The 23-year old has 7 HR in 200 AA at-bats. He's a perfect 5-5 in stolen bases, and has 23 walks to offset his 36 strikeouts for the
Aeros
. He's still a little rough as a defender, but that's expected with the position change and should be at least average in the field with a little more time.
Alex White
-SP, Akron: 5 IP, 8 H, 7 ER, 4 K, 2 BB.
Is it time to be worried yet? The short answer is no...not really. After breezing through the Eastern League since moving up from Kinston, White has struggled in his past two starts. He's given up 11 ER in 10 IP, striking out 6 and walking 4. White's ERA is now "up" to 2.45 for the Aeros. In his 2 August starts, White is getting groundballs 44% of the time, his lowest rate of the season. His flyball rate has remained pretty consistent, but his liner rate is all the way up to 26%. White is up over 130 IP on the season, so is likely just feeling a little fatigue. Although I have no information suggesting the Indians are planning to do so, it probably wouldn't hurt him to skip a turn in the rotation.
Jerad Head-OF, Columbus: 3-4, 2 2B, RBI, R. Over the past 3 games, Head is 6-11 and is hitting .283 overall in his 14 games for the Clippers.

Argenis

Reyes-3B, Columbus: 2-4, RBI. Acquired from the Red

Sox

for "future considerations," the 3B gave

Goedert

a day off and his 6-11 since coming over from

Pawtucket

.
John

Drennen

-OF, Akron: 2-4, HR (5), RBI, R. Hopefully that will snap Drennen out of a recent funk, as he's hitting under .200 in his last 10 games. Still at .293 for the season.
Bo

Greenwell

-OF,

Kinston

: 1-4, SB. Bo's kid has hits in 9 of his last 10, and is hitting .336 since the call to

Kinston

. Not hitting for much power, but getting on base at a better than .400 clip.
Vidal

Nuno

-SP, Lake County: 6

IP

, 4 H, 3 R (2 ER), 8 K. Its tough to give up 3 runs on 4 hits without walking a batter, but thanks to a couple of errors,

Nuno

did just that. He still has more K's (72) than innings pitched (70) on the season.
Nicholas

Bartolone

-SS,

Mahoning

Valley: 2-5, 2 RBI. Called up after hitting .303 in the

AZL

league,

Bartolone

had two knocks in his first game for the Scrappers.
Carlos

Moncrief

-OF,

Mahoning

Valley: 3-5, R, SB. Hits in 8 of his last 10, with a line of .432/.488/.622.
Jesus Aguilar-1B,

Mahoning

Valley: 2-2, 2B, RBI, 2 BB, R. Hits in 4 of the 8 games he has played in since being called up to the Scrappers, including a home run.
User Comments
No comments currently. Be the first to comment!