Around the Farm: December 1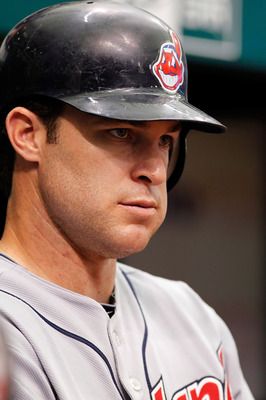 (Photo: AP)
Here is a quick recap of how the players in the Cleveland Indians' system did in fall/winter league action on Wednesday December 1st:
Jayson Nix - 3B, Senadores de San Juan: 0-for-5, 2 K. Nix had a less than memorable winter ball debut in Venezuela. Not only did he not reach base in any of his five plate appearances, but he left six men on base, and made an error in the field. He is playing winter ball these next three weeks to try and get better acquainted at playing third base and for the Indians to further evaluate him as an option there to start next season.
Luis Valbuena - 2B, Cardenales de Lara: 0-for-2, 2 BB, K. Over a brief upswing with his performance at the plate, Valbuena once again looks like he is back to his old struggles at the plate as he is just 1-for-11 in his last three games.
Asdrubal Cabrera - PH-SS, Leones del Caracas: 1-for-1, 2B, 3 RBI. Cabrera got the night off except for a late game pinch-hitting appearance in the 7th inning where he cleared the bases with a line drive double to left.
Ezequiel Carrera - LF, Navegantes del Magallanes: 0-for-2, BB, K. Carrera is just 2-for-13 in his last five games, but he continues to get on base at a .367 clip thanks to a very healthy 15-11 walk to strikeout ratio.
Juan Apodaca - C, Aguilas del Zulia: 1-for-3, R, RBI. With Zulia playing a double-header Apodaca got a chance to play, making it three games in a row he has seen action.
User Comments
No comments currently. Be the first to comment!