Around the Farm: May 2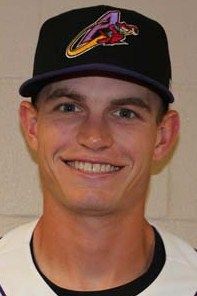 Around the Farm takes a quick look at some of yesterday's performances by Indians prospects throughout the system. The positions listed below are where the player was playing in yesterday's game.
Jordan Henry-CF, Akron: 5-for-5, 3 R, 2 RBI, 2 SB, E (1):
Henry is one of my favorite prospects in this organization. The 23-year-old has a lifetime OBP of .408, to go along with his lifetime .301 average. At Mahoning Valley in 2009, and Kinston in 2010, he walked more than he struck out, and overall, he's walked 135 times in his 2+ seasons, while striking out only 134 times. This guy is high impact, and a tremendous lead-off man. While he has no power to speak of, he's stolen 58 bases in his career, while only being caught 7 times. He's broken out of a mini-slump by going 8-for-10 in his past two games. Of course, with the way Columbus and Cleveland are playing, where does he go?
Ezequiel Carrera-CF, Columbus: 4-for-6, 2 R, 4 RBI, SB;
There has to come a point when someone asks the question, "Is Zeke Carrera creating himself into a top Tribe prospect?" For those that don't remember, Carrera was once again mined from a Seattle minor league system that has produced Asdrubal Cabrera and Shin-Soo Choo. Carrera came over in the Russell Branyan deal, and has really made a splash this season. He's currently on a four-game hit streak in which he's gone a paltry 9-for-21, with three runs, a double, six RBI and a stolen base. Overall, Carrera is hitting .314, and has silently become a major blip on the Tribe radar. This system has some incredible depth, and there could be a serious logjam in Columbus for this massive amount of talent.
Jared Head-RF, Columbus: 3-for-5, 3 R, 1 2B, 2 K, SB:
Remember when I mentioned a logjam in the outfield? Head is currently hitting .379. He's currently on a five-game hit streak, going 10-22. In his past two games alone, he's gone 6-for-10. Head is another guy that isn't a household name for to many not paying attention, but is certainly prepared to play in the bigs if there's an injury. At 28, it's not likely that Head is going to be an impact player, but if he can ride this current streak, he could be valuable as a role-players should the Indians call.
Jason Donald-SS, Columbus: 2-for-5, 2 R, HR, 2 RBI, K: Donald is smoking the ball at Columbus, going 5-for-9, with three runs and five RBI in his two games since being assigned.
Lonnie Chisenhall-3B, Columbus: 3-for-5, 3 R, 3B, 2 RBI, 2K: "Chiz" continues to regain momentum as the Tribe's top position player prospect. He's back up to .275, with five multi-hit games in his last 10 games.
Chad Huffman-1B, Columbus: 2-for-6, 3 R, 2 2B, 1 K: Huffman stays hot, hitting in six of his last seven ball games. He's currently leading a potent Clippers attack with five homers, 18 RBI, 20 R and 6 2B.
Jason Kipnis-2B, Columbus: 1-for-4, 3 R, 2 RBI, 2 BB, 1 K: This can be typical for Kipnis. Even without hits, Kipnis gets on base three times, scores all three times, and drives in two with his one hit.
Luis Valbuena-DH, Columbus: 2-for-6, 1 R, 1 2B, 3 RBI, 2 K: Valbuena continues to make a bid to return to the show. You have to hope he's more than a quad-A player.
Luke Carlin-C, Columbus: 2-for-5, 1 R, 3 RBI, 1 K: Yeah, Carlin is hitting .346. Here's another guy pining for the show, and making it count in Columbus.
Josh Rodriguez-SS, Columbus: 1-for-6, 3K: Rodriguez made his first start after the Pirates returned him when he didn't stick with the big league club after being selected in the Rule V. It wasn't his night, but c'mon, every other offensive player was listed. I couldn't NOT throw him up here, could I?
Scott Barnes-SP, Columbus: 5 IP, 10 H, 7 R/ER, 1 BB, 4 K, 4 HR: Wow did Barnes get lit up tonight. You can't give up four homers in a month, let alone a game.
Jensen Lewis-RP, Columbus: 2 IP, 4 H, 2 R/ER, 1 K, HR, W (3-0): JLew got the win tonight, but it wasn't his best. He gave up his first runs of the season., bumping UP his ERA to 1.69.
Zach Putnam-RP, Columbus: 1 IP, 2 K: Putnam continues to shine, as the ONLY pitcher in this offensive massacre to not give up a run. He should be beatified.
Josh Judy-Closer, Columbus: 1 IP, 3 H, 3 R/ER, 1 BB, 2 K: Judy got beat down tonight in garbage work.
Clayton Cook-SP, Kinston: 6 IP, 3 H, 2 R, 3 BB, 3 K: Cook has been outstanding this season, despite his 5.09 ERA. That will happen when you have one start in which you give up nine earned runs in one inning of work. His other games have seen him give up 2,1,1 and 0 ER. He's a top prospect, and showed why again tonight.
Juan Diaz-SS, Akron: 2-for-5, 2 R, 2 2B, 3 RBI, 1 K: Back-to-back 2-for-5 games, and hits in 8 of his last 9 games gives hope that he's finally starting to put it all together.
Chun-Hsiu Chen-C, Akron: 2-for-5, 2 2B, 3 RBI, 1 K: Out of nowhere, Chen is hitting .295. He's currently riding a five-game hit streak, going 9-for-20, with five runs, 3 2B, 4 HR, 9 RBI, 2 BB and 3 K's. Yeah, I'd say he's back.
Marty Popham-SP, Akron: 3 IP, 10 H, 7 R/ER, BB: Popham made his first start since his promotion, and well...it fell flat. He got shelled. Let's hope it was jitters.
Kyle Landis-RP, Akron: 2 1/3 IP, 4 H, 1 R/ER, BB: Landis continues his comeback with a fair outing.
Cory Burns-Closer, Akron: 1/3 IP, 3 H, 2 R/ER, 1 BB, BS (1), L (1): Well, Burns is human after all. His 54 ERA from tonight notwithstanding, he's still potentially the best closer in the system not named Perez, and actually closing (c'mon, Hagadone is earmared, isn't he?).
Carlos Moncrief-CF, Lake County: 2-for-5, 1 R, 1 2B, 1 K: Moncrief has a three-game hit streak, and hit in six-of-seven.
Jesus Aguilar-1B, Lake County: 2-for-5, 1 RBI: Aguilar broke out of a three-game hitless streak.
Alex Lavisky-DH, Lake County: 0-for-5: The 20-year-old is really scuffling right now offensively, hitting .197. Let's hope it's first year jitters.
Jason Smit, RF, Lake County: 0-for-4, 1 R, 1 K: Smit is currently hitting .353, but has struggled of late. He's only hitting .219 in his last ten games, which should let you know how good he was playing prior.
Anthony Gallas, LF, Lake County: 2-for-5, 1 HR, 1 RBI, 1 K: Gallas is hitting .312, and has a four-game hit streak.
Clayton Ehlert, Closer, Lake County: 1/3 IP, 2 H, 1 R, L (0-1): This was not a night to close games for the Tribe organization. Ehlert struggled with hits deflected off gloves, and a passed ball.

Follow Tony and the Indians Prospect Insider on Twitter @TonyIPI. Also, his latest book the 2011 Cleveland Indians Top 100 Prospects & More is available for purchase for $20.95 to customers in the US (shipping and handling extra).
User Comments
No comments currently. Be the first to comment!