Around the Farm: May 6, 2011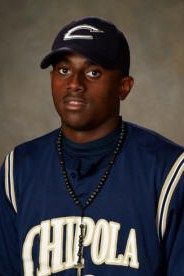 Around the Farm takes a quick look at some of yesterday's performances by Indians prospects throughout the system. The positions listed below are where the player was playing in yesterday's game.

LeVon Washington, CF, Lake County: 1-for-4, R, BB, K, SB (1):

No, Washington wasn't the best player in the organization on Friday night, but he certainly was the most anticipated. The highly touted outfielder was the second round selection of the Tribe, and had a lengthy stay at extended spring training while he tried to overcome hip and leg issues. No, Washington didn't go 4-4 with eight stolen bases, but he did showcase a bit of what the Tribe expects as he goes forward. In his first at bat with Lake County, he walked, the promptly stole second. After an infield single, Washington would advance to third on a double-play ball. Bowling Green starter would unleash a wild pitch, allowing Washington to score from third. Not a bad first at-bat for the potential future star.
Ezequiel Carrera-CF, Columbus: 3-for-5, 2 R, 2B, RBI, 2 SB: Carrera continues to push the Tribe brass for a promotion. If there's a spot in the outfield, it's doubtful that Carrera would be the first player up, but he sure is making a case night-in and night-out. He's just not the only one.
Jason Donald-SS, Columbus: 0-for-5, K: Donald came out like a house of fire once he was placed in Columbus, but has since gone 0-8, dropping his average to .280.
Lonnie Chisenhall-3B, Columbus: 3-for-5, R, 2B, 2 RBI: It's time to start clamoring for Chiz to get his promotion. He's officially on fire going 10 for his last 21 during a five-game hit streak, and batting .415 in his last ten games.
Chad Huffman-1B, Columbus: 3-for-5, 2 R: Here's Huffman, with his nightly appearance in ATF. He's riding a current 4-game hit streak.
Travis Buck-RF, Columbus: 2-for-4, R, 2B, 3 RBI, BB, K: Buck clearly wasn't happy about his demotion last month.
Cord Phelps-2B, Columbus: 3-for-3, 2 R, 2 2B, 2 RBI, BB: Phelps was mired in a 1-19 slump, but broke out of it nicely with this fine showing.
Jerad Head-LF, Columbus: 2-for-3, R, 2B, 2 RBI: Head is hitting .378, and may not even get a look this season.
Carlton Smith-RP, Columbus: 1 IP, H, BB: Smith has gone 13 2/3 this season without giving up a run. It's funny, the better he pitches (he scuffled a bit tonight), the more questions people ask. Has he made a turn, or is this just a hot streak?
Carlos Carrasco-SP, Akron (rehab assignment for Cleveland): 3 2/3 IP, 4 H, 4 R/ER, 3 BB, 3 K: I'm sure that Carrasco and the Indians were hoping for better numbers from Carrasco, but it's not like he wasn't pitching with kid gloves tonight.
Kelvin De La Cruz-RP?, Akron: 1 IP, 3 BB, 3 K: Has De La Cruz been moved to the bullpen? Is this a temporary move with Carlos Carrasco making his rehab assignment tonight, or are the Indians about to promote Drew Pomeranz or Brett Brach from Kinston? I'm not sure, but it's certainly interesting to see De La Cruz out of the pen.
Tim Fedroff-LF, Akron: 2-for-5, 2 RBI: Fedroff continues to play well for Akron, hitting .312 for the season.
Matt McBride-1B, Akron: 2-for-4, R, RBI, HR: McBride has hit a homer (and two hits) in three consecutive games.
Cory Burns-Closer, Akron: 1 IP, 3 H, 3 R/ER, K, HR: All the sudden, Burns is scuffling with a 5.40 ERA. He's lost two of his last three games, and he looks just plain ordinary.
Carlos Moncrief-RF, Lake County: 2-for-5, RBI, K: Moncrief has been playing well of late. While he's only hitting .257 on the season, he's had hits in six of his last seven, and is batting .357 during that time period.
Tyler Cannon-SS, Lake County: 1-for-3, R, RBI, BB, K: Cannon is batting .369 for the year, and is an up-and-comer.
Anthony Gallas-LF, Lake County: 2-for-4, R, 2 2B, K: Gallas is quietly hitting .319 for the Captains this season.
Nathan Striz-RP, Lake County: 2 IP, K: Striz has struggled a lot this season, but did well with this two-inning performance.
Follow Tony and the Indians Prospect Insider on Twitter @TonyIPI. Also, his latest book the 2011 Cleveland Indians Top 100 Prospects & More is available for purchase for $20.95 to customers in the US (shipping and handling extra).
Jim is currently the senior editor and Columnist, as well as the host of IBI's weekly online radio shows, Smoke Signals and Cleveland Sports Insiders. You can follow Jim on Twitter @Jim_IBI, or contact him via e-mail at jpete@indiansprospectinsider.com.
User Comments
No comments currently. Be the first to comment!