Around the Farm: October 24, 2014
Around the Farm (ATF) takes a quick look at some of yesterday's performances by Indians prospects throughout the system. This is a special fall and winter ball version of ATF that recaps all the offseason action by Indians players in the Arizona Fall League (AFL) and the Caribbean Leagues. The positions listed below are where the player was playing in yesterday's game.
Arizona Fall League
Dylan Baker (SP, Peoria Javelinas): 0.1 IP, 3 H, 4 R/ER, 3 BB, 0 K. Baker started the game but was unable to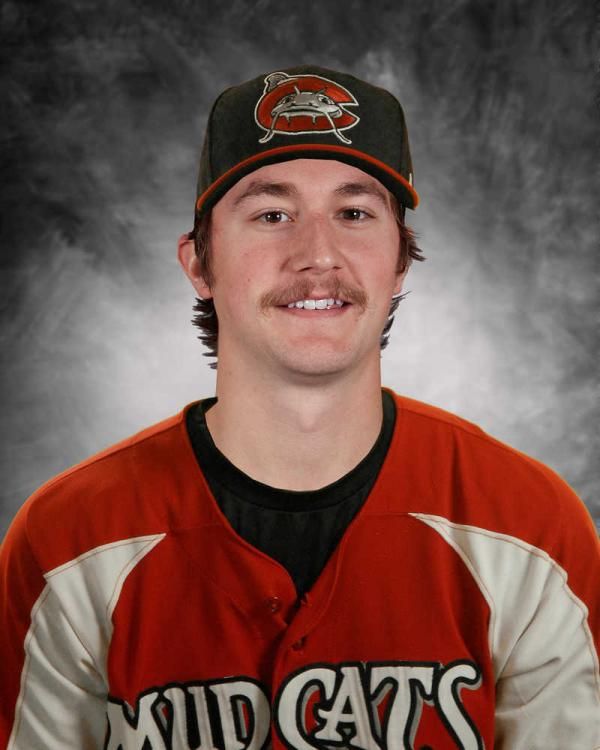 escape the first inning as seven of the eight batters he faced reached base before he was removed from the game. He threw 29 pitches (11 strikes) and was all over the place, so the hope is that the subpar performance was not the result of injury.
Grant Sides (RP, Peoria Javelinas): 1.0 IP, 1 H, 0 R, 0 BB, 1 K. Sides continues to roll in the AFL as he has now made six appearances and now allowed a run in 7.1 innings of work. Batters are only hitting .083 off him and he has 8 strikeouts, so he has certainly been on his A-game in Arizona.
Tony Wolters (C, Peoria Javelinas): 1-for-3, 2 R, 2 BB. This was a much needed good game for Wolters as he reached base in three of his five plate appearances on the day. In his six previous games he reached base a total of four times.
Jordan Smith (LF, Peoria Javelinas): 3-for-3, R, 2B, 2 RBI, SF, CS. Smith also had his best offensive showing so far in the AFL with a near perfect day at the plate. He has slowly improved with every game and has his triple slash line up to .286/.321/.408, though he still has an uncharacteristic 13:3 strikeout to walk ratio.
Dominican Winter League
Tyler Naquin (CF, Gigantes del Cibao): 1-for-4, R, RBI, K. Naquin continues to get regular playing time and bat leadoff for his Cibao team, though he is still working back into everyday game shape after missing the second half of the 2014 season with an injury. In four games he is he is 3-for-13 at the plate with no walks and 3 strikeouts.
Venezuela Winter League
Giovanny Urshela (3B, Aguilas del Zulia): 2-for-5, R, RBI. Urshela stays hot in Venezuela with yet another multi-hit game, his fourth straight and seventh in his last eight games! He amazingly has nine multi-hit games out of the 12 games total he has played this winter and is hitting a red hot .436 with 2 HR, 15 RBI and 1.010 OPS. He's making a statement that he is ready to help the Indians at some point later next season.
Elvis Araujo (RP, Aguilas del Zulia): 1.0 IP, 0 H, 0 R, 0 BB, 0 K. Araujo made his winter ball debut with a clean one-two-three inning of relief. The big lefty is a minor league free agent and looking to land a good deal with someone. The Indians are very interested in bringing him back, but the ball is completely in his court right now.
Jesus Aguilar (1B, Leones del Caracas): 1-for-3, R, 2B, 2 RBI. Aguilar also made his 2014 winter ball debut and looked to be in midseason form with Caracas ripping an extra base hit and driving in two runs. He has become a main cog in the lineup there and will look to improve upon his showing last year when he hit .330 with 22 HR, 61 RBI and 1.012 OPS in 68 games with Caracas.
Follow Tony and the Indians Baseball Insider on Twitter @TonyIBI. Also, his new book the 2014 Cleveland Indians Baseball Insider which profiles the Indians' Top 100 Prospects and more is available for sale.
User Comments
Tony
October 25, 2014 - 7:13 PM EDT
Araujo is a free agent and not expected to resign. We will see with him. If he does resign, then he probably goes to Akron to start though a strong showing in winter ball along with an agreement with his contract and I could see him maybe at Columbus to start. Sides should move up to Akron.
Hiram
October 25, 2014 - 12:57 PM EDT
sorry, I didn't see that Araujo is a free agent
Hiram
October 25, 2014 - 12:56 PM EDT
Tony,

where do you anticipate Sides and Arajujo beginning next year?? It's time to start developing some pitching