Around the Farm: Sept 2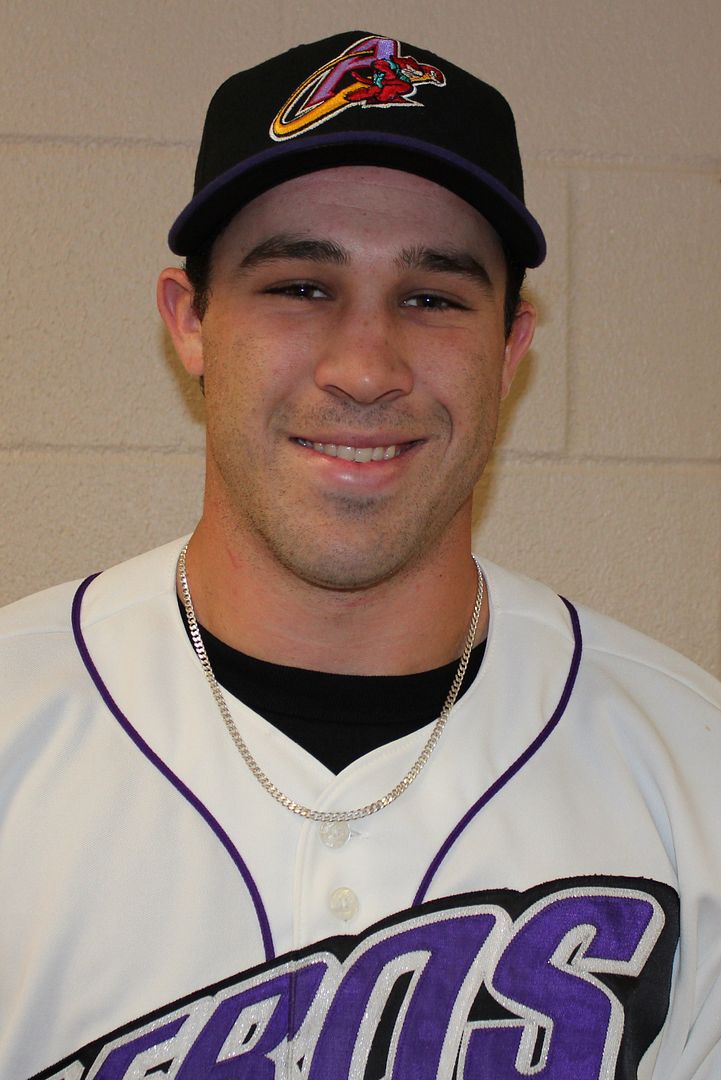 Around the Farm takes a quick look at some of yesterday's performances by Indians prospects throughout the system. The positions listed below are where the player was playing in yesterday's game.
Jason

Kipnis
-2B, Akron: 1-3, BB, K. In the
AFL
this year, we'll get a chance to see how
Kipnis
stacks up against the other high-profile OF turned 2B out of the 2009 draft, Dustin
Ackley
.
Ackley
was drafted 61 spots earlier than
Kipnis
, but their performance so far has been pretty similar.
Ackley
is hitting .267/.367/.404, but started this year at AA and is now in AAA.
Kipnis
has a better line of .311/.397/.497, but he started in A+ and is now in AA. It will be interesting to see how these two stack up, both in Arizona and down the road as they move through their respective systems.
David Huff/Aaron

Laffey

/Jess Todd
-P, Columbus: 9
IP
, 8 H, 5 K, BB
The Indians clinched a playoff spot yesterday when David Huff, Aaron
Laffey
and Jess Todd combined on a 8-hit shutout of the Tigers. Huff struck out 5 in his 7 innings of work, and
Laffey
and Todd didn't give the Tiger offense a chance to climb back into it. Wait, that was the Clippers against the Mud Hens? Well, at least someone clinched a playoff spot, even though Huff
et
al
were doing it for Columbus instead of the big club. All three of these guys were expected to contribute at the major league level this season, and all three...well, didn't. Huff has proven that he can get AAA hitters out, and now needs to figure out what adjustments he needs to make in order to do the same at the major league level. He's at risk of being labeled a
AAAA
guy at this point.
Laffey
and Todd should be able to contribute to the bullpen in Cleveland next year. But seeing these three still in Columbus in September has to be a little
disappointing
.
Josh Rodriguez-SS, Columbus: 3-5, 2 2B, RBI, R. Rodriguez stays hot, now with 12 hits including 4 2B, a 3B and a HR in his last 5 games.
Jared

Goedert

-DH, Columbus: 1-4, RBI, BB, 2 R.

Goedert

is limping to the finish line of the regular season, with an OPS of just .716 in August.
Wes Hodges-1B, Columbus: 2-5, 2B, 2 RBI, R. Just .222/.239/.400 over his last 10 games.
Matt Packer-SP, Akron: 7

IP

, 5 H, ER, 8 K, 2 BB. Back-to-back starts with 8 K for Packer, who has a 3.16 ERA in his six Akron appearances. If you throw out the start where he gave up 9 ER in 5

IP

, he's allowed just 4 ER in his other 32

IP

for the

Aeros

.
Jordan Henry-OF, Akron: 2-3, BB, CS. Henry has a 10-game hitting streak going, and he's thrown up a .316/.435/.395 line over that span, with 5 SB. Still waiting on his 1st HR of 2010 though.
Tyler

Sturdevant

-RP,

Kinston

: W, 2

IP

, H, 3 K.

Sturdevant

now has 89 K and just 16 BB in 63

IP

across both A levels this season.
Cory Burns-RP,

Kinston

: S,

IP

, H, ER, 2 K. Burns gave up a solo HR, but the Carolina League RP of the Year struck out two as well, earning his 28

th

save for the K-Tribe.
Bo

Greenwell

-OF,

Kinston

: 2-3, 2 BB, R, CS.

Greenwell

now with four straight multi-hit games (9-18).
Jeremie

Tice

-1B,

Kinston

: 1-4, HR (5), 3 RBI, R, BB.

Tice

has hits in 6 of his last 7, with 3 HR and 10 RBI.

Chun

Chen-C,

Kinston

: 0-2, 3 BB. Even without a hit, Chen gets on base 3 times. A 21-year old catcher with more walks (37) than strikeouts (34) in the Carolina League? Yes, please. His OPS for the K-Tribe is up to .971.
Adam Abraham-DH, Lake County: 2-3, 2B, 2 R, BB, K. Abraham's 2

nd

year in Lake County is pretty similar to his first, with a .754 OPS in 2010 compared to a .724 mark in 2009.

Gio

Urshela

-3B,

Mahoning

Valley: 1-4, 2 RBI. The 18-year old is hitting .287, despite battling some injuries, and is playing stellar defense for the Scrappers.
User Comments
No comments currently. Be the first to comment!