Around the Farm: September 17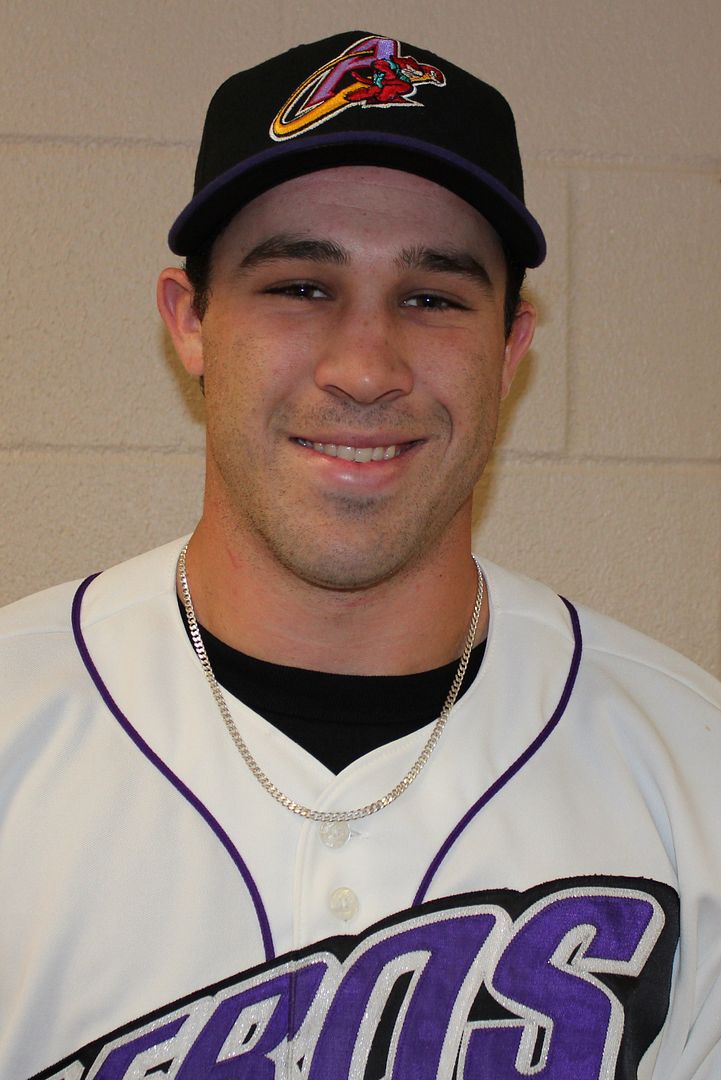 First off, congrats to Triple-A Columbus who last night finished off their quest for the Governor's Cup and International League Title with a 13-2 shellacking of Durham. They won the best-of-five series 3-1. What a postseason for the Clippers as they dominated the two best teams in the league (record-wise) by going 6-2 in the playoffs, hit .321 with 13 HR and a .932 OPS as a team, and had a 2.33 ERA and .213 BAA as a team. Can't be anymore dominant than that. What a team effort, and much deserved for a great group of guys, many of whom won the Eastern League title with Double-A Akron just last season.
But hold on. The Clippers aren't done yet, as they play the Pacific Coast League champions the Tacoma Rainiers in a one game playoff on Tuesday night in Oklahoma City, Oklahoma in the Triple-A Championship Game. This game will be televised nationally on Versus at 8:00PM EST.
With that said, let's take a quick look "Around the Farm" at yesterday's Clippers performance. The positions listed below are where the player was playing in yesterday's (playoff) game.
Jason Kipnis
- DH, Columbus: 4-for-6, 3 R, 2B, 3B, HR, 2 RBI, K.
Are you kidding me? Gee, so much for easing your way into things at Triple-A as in his fourth career Triple-A game Kipnis hit for the cycle, the first Clipper to do that in over five years. Hitting for the cycle is rare, and to do it on the grandest of stages in a championship clinching game says a lot for how he shines when the lights are brightest. When the Indians promoted Drew Sutton to Cleveland earlier this week to fill in for the injured Jason Donald, they added Kipnis to the Columbus roster. I don't think anyone expected that in his Triple-A debut he would hit .389/.421/.778 in four games and settle in looking like he had been playing with the team all year. His performance this year across two levels at High-A Kinston and Double-A Akron where he hit .307/.386/.492 with 16 HR and 74 RBI in 133 games to go along with his recent performance with Columbus will likely catapult him somewhere into the Indians top three prospects on just about every list out there this offseason. Expectations will be big next year where he should open at Triple-A Columbus, but that should be no problem as to date he has shown he can handle it.
Jose Constanza - RF, Columbus: 1-for-3, 2 R, 2B, RBI, 2 BB, SB. Immediately set the tone with a double to leadoff the game and later scored to put Clippers on board in 1st inning.
Cord Phelps - 2B, Columbus: 3-for-6, R, 2B, 2 RBI. Hit .317 with a .892 OPS in 66 games with Columbus in regular season, and continued his success right into the postseason hitting .313/.936 in 8 postseason games.
Jared Goedert - 3B, Columbus: 3-for-6, 3 R, 2B, RBI. After a rough final six weeks of the regular season where his production nosedived, he rebounded with an excellent .343/.395/.600 showing in 8 postseason games.
Jerad Head - LF, Columbus: 4-for-4, 4 R, 2 2B, 2 RBI. Once again goes bonkers in playoffs with Nintendo-like numbers hitting .448/.515/.759 with 2 HR and 11 RBI in 8 postseason games. Good Lord.
Josh Rodriguez - SS, Columbus: 3-for-5, 4 RBI, SB. Another fine performance from a middle infielder who deserves to get a call to Cleveland but likely won't get it this year. The Indians have to add him to 40-man roster this offseason or he is all but gone in Rule 5 Draft.
Paolo Espino - SP, Columbus: 6.0 IP, 9 H, 2 R/ER, 2 BB, 5 K. His start continued an impressive string by the Clippers rotation where in 8 starts they had a 1.48 ERA. Every starter went at least 6.0 innings and allowed no more than 3 earned runs (1 time) and allowed 1 earned run or less five times.
Columbus bullpen: 3.0 IP, 1 H, 0 R, 0 BB, 1 K. Aaron Laffey, Zach Putnam, and Vinnie Pestano closed the game out going one inning each of near perfect relief. Pestano was on the mound to record the final out before pandemonium and the party that will carry well into the offseason ensued.
Low-A Lake County's best-of-five championship series for the Midwest League title kicks back into action tonight in cool Eastlake, OH. The series with Clinton is tied 1-1, and right-hander Brett Brach gets the start tonight in the pivotal Game 3. All games are at 6:30PM EST, and Game 4 is Sunday and if necessary Game 5 will be Monday. Left-hander Vidal Nuno is slated to go in Game 4 and the Game 5 starter is to be determined though I am hearing it could be right-hander Alex Kaminsky. A champion will be crowned in Eastlake this weekend, so if you can make sure to get down there and see it firsthand.
User Comments
No comments currently. Be the first to comment!