Baker Growing With Indians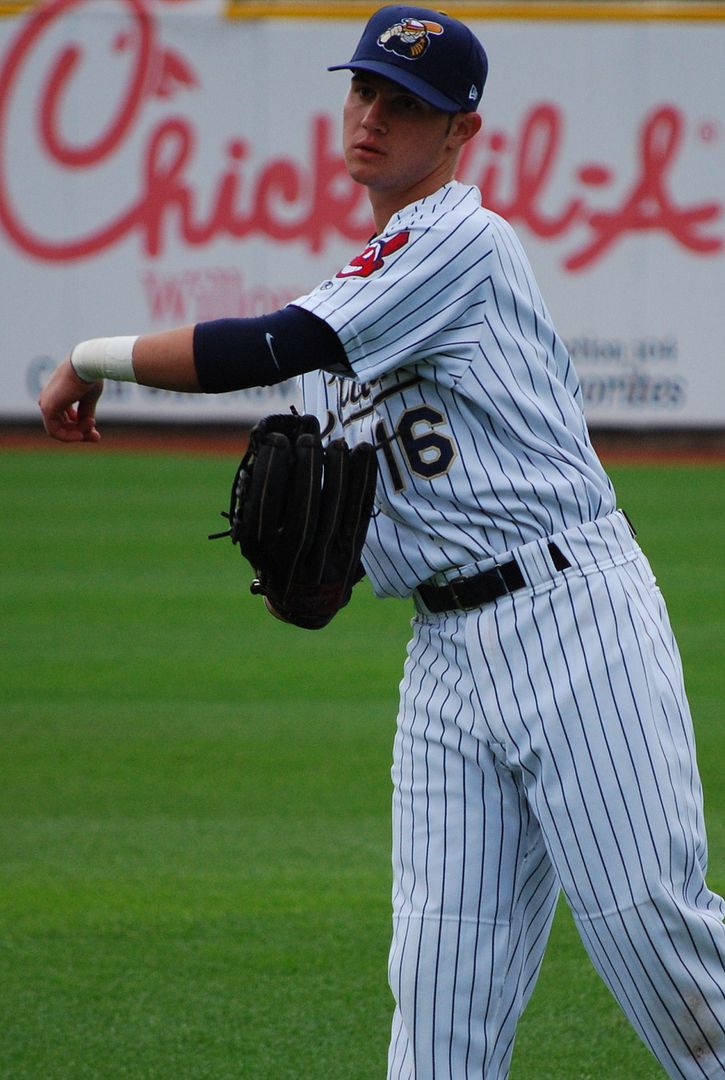 Baseball scouting for young talent these days goes well beyond scouting all the high school and college talent stateside for the Major League Baseball Draft. For the past few decades, scouring Latin America for talent has proven to be a success for many major league teams, and recently they have turned their attention to the Pacific Rim for talent in Asian countries as well as in Australia and other countries.
The Indians have recently dipped into the outback and plucked several players from Australia, most recently with infielder Jason Smit in 2006 and then pitcher Jacob Reust and outfielder Trent Baker in 2007. Reust was released earlier this year in spring training, and Smit played with short-season Single-A Mahoning Valley this season.
Baker opened the 2009 season in extended spring training, and after two years in the organization finally played his first official games as an Indian with the rookie-level Arizona League team this year where he hit .237 with 0 HR, 19 RBI, 13 stolen bases, and a .625 OPS in 50 games. He also got a late season callup to Low-A Lake County in the last week of August for a cup of coffee with them and hit .071 in 14 at bats.
After spending so much time at the Indians spring training complex the last two years for Instructional League, spring training, extended spring training, and rookie-level games, Baker was excited for the opportunity to finish out the season with Lake County and play in a more fan-oriented environment.
"It [was] good and I [was] excited," said Baker in a recent interview about his callup to Lake County. "Obviously it is a pat on the back after the work I have done in Arizona. It was hot there. Spring training, then extended spring training, and then the season, it wears you down a little bit and you just gotta keep battling through it.
User Comments
No comments currently. Be the first to comment!