Belcher Named Big League Pitching Coach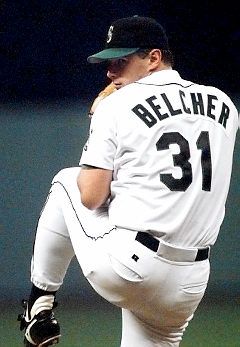 The Cleveland Indians today announced the hiring of Tim Belcher as Major League Pitching Coach, and is the first member of new Indians manager Manny Acta's major league coaching staff.
Belcher, 48, has spent the last eight seasons in the Indians organization as a Special Assistant to Baseball Operations. In that role Tim worked extensively within the Indians Player Development System, providing instruction and evaluation at each level of the organization. He also spent a considerable amount of time scouting players from outside of the organization and for the last several years provided advance scouting reports to the major league staff. He has assisted the major league pitching coach during each of his spring training camps during his tenure and at various points served as interim pitching coach at each level (AAA, AA, A) of the Indians system.
Belcher is a native of Sparta, Ohio and in his major league pitching record compiled a record of 146-140 with a 4.16 ERA over a 14-year career from 1987-2000 with seven major league teams and 373 starts (394 G, 2442.2 IP, 2423 H, 1130 ER, 1519 K). He won 10 or more games in 9 of his 14 seasons at the big league level, topped the 200.0 innings pitched mark 7 times and finished in the top 10 in his respective league
User Comments
No comments currently. Be the first to comment!