Blyleven, Alomar Inducted Into Hall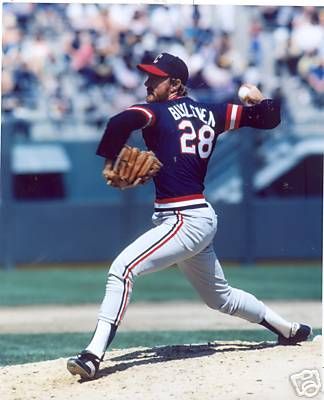 (Photo: AP)
Major League Baseball announced today that right-handed pitcher Bert Blyleven and second baseman Roberto Alomar have been elected to the National Baseball Hall of Fame in Cooperstown, New York.
Blyleven pitched five seasons for the Indians from 1981-85 and went 48-37 with a 3.23 ERA in 104 games (41 CG, 9 SHO, 760.2 IP, 688 H, 273 ER, 218 BB, 548 K). He was an American League All-Star in 1985 and finished 3rd in the American League Cy Young voting in both 1984 and 1985. His best season with Cleveland came in 1984 when he went 19-7 with a 2.87 ERA in 32 starts (245.0 IP, 204 H, 78 ER, 170 K), finishing 2nd in the AL in wins, 3rd in ERA and 4th in strikeouts. In his 22-year Major League career from 1970-1992 he finished with a record of 287-250 with a 3.31 ERA in 692 games (685 of them starts), and in 4970.0 innings allowed 4632 hits and had 3701 strikeouts. The 3,701 strikeouts are the 5th most in the history of baseball.
Alomar played with the Indians over three seasons from 1999-2001, hitting a combined .323 with 362 runs, 114 2B, 63 HR, 309 RBI and 106 steals. His 1999 season was one of the all time best in club history as he hit .323, scored a league best 138 runs, and had 40 2B, 24 HR, 120 RBI and 37 stolen bases and placed 3rd in the AL MVP voting. The 138 runs and 120 RBI were career-bests and are single-season franchise records for a switch hitter. He won Rawlings Gold Gloves over each of his three seasons and Silver Slugger Awards in 1999 and 2000, and he finished 4th in the AL MVP voting in 2001 (.336, 113 runs, 20 HR, 100 RBI, 30 SB). Alomar is one of just four players in history (Barry Bonds, Rickey Henderson, Paul Molitor) with at least 500 career doubles (504), 200 homers (210) and 450 steals (474) to go along with a career batting average of .300.
Blyleven and Alomar are the 30th and 31st individuals to gain election into the National Baseball Hall of Fame who either played or managed with the Cleveland American League baseball franchise.
User Comments
No comments currently. Be the first to comment!