Breaking Down The Rule 5 Draft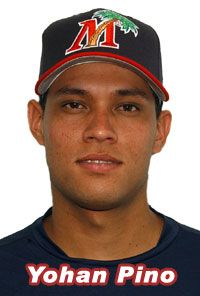 With the Rule 5 approaching, I thought it might be a good time to dust off this old column and take a deeper look at the last few drafts. For this year I am adding a new break down. Each year I will also look at the highest level each player has reached; this came to mind when people were heavily debating the Kelvin De La Cruz addition. I will only count the highest level, though, if they make 8 starts or appear in 10 games. For instance, this year Lonnie Chisenhall would count as AA but last year Carlos Santana would not have. I chose a low threshold but that was because of a player like De La who only has had 7 starts above the low A level.
This article is a six year look back at the Rule 5 drafts to help give an idea of who typically gets taken in the draft. I tried my best to locate every trade, but I admit I might have missed one or two as many of these players have little or no information on them, thanks to the fact that few of them actually play any significant time in the majors. One thing to keep in mind is that when I talk of trades I mean trades where teams work out a deal to keep a player they selected and send him to the minors. I am not counting deals where Rule 5 selections are traded on draft day. In addition, I would list a player as a starting pitcher (SP) if that was what he primarily did the season before in the minors. Most pitchers, even when SP in the minors, are going to be a middle reliever (MR) if they get taken in the Rule 5 draft.
2003
In the 2003 Rule 5 Draft there were a total of 20 selections, only 7 of which were kept (roughly 1/3). There was one trade which most Indians fans will remember: the Indians traded a selected player, Willy Taveras, along with Luke Scott for Jeriome Robertson. While a stinker of a deal now, I can't fault the Indians for trading for a lefty coming off a 15 win season in a hitter's park. The break down of players selected in the draft is as follows:
SP: 1 (5%)
MR: 12 (60%)
C: 0 (0%)
1B: 1 (5%)
2B: 0 (0%)
SS: 2 (10%)
3B: 0 (0%)
UTIL: 2 (10%)
OF: 2 (10%)
Indians selected: 4 (20%)
The four Indians selected in the draft were Willy Taveras, Hector Luna, Lino Urdaneta, and Matt White. Of these players only Luna was not offered back to the Tribe. The biggest names selected in the draft were either Taveras, Matt White, or Chris Shelton to Detroit. In other words, it's not like any All Stars were taken this year. White's name is only well known because he is baseball's first billionaire player, thanks to buying land and finding out it was worth over 2 billion, not because his 7 games of pro play. I have listed the category of a utility player here for the first time – this is a player who logs 50 or more games at multiple infield positions.
Now for the information on levels:
MLB: 2 (10%)
AAA: 6 (30%)
AA: 10 (50%)
A+: 2 (10%)
Teams seemed to take the biggest risks with utility players and middle relievers when they reached down to AA. Luna and Gonzales were both players who spent a full year in AA. The two players taken from high A were Taveras and Bautista, both had logged a lot of time in high A and came with solid pedigrees. Taveras was the Indians 4th ranked prospect in 2001 and Bautista was the 7th ranked prospect in the year he was drafted 2003.
2004
In the 2004 Rule 5 Draft there were 12 players selected and of those only 3 were kept. There were no deals and the Indians did not have any selected this year. The break down this year was:
SP: 3 (25%)
MR: 5 (42%)
C: 0 (0%)
1B: 0 (0%)
2B: 0 (0%)
SS: 0 (0%)
3B: 1 (8%)
UTIL: 0 (0%)
OF: 3 (25%)
Indians selected: 0 (0%)
Of the players kept, the player who hasn't gotten much publicity is Andy Sisco, someone people made a big deal of when he was first drafted but who has really failed to do much since then. The best player selected in this draft was Shane Victorino, but he was not actually kept. Victorino could not make the Philly squad, but the Dodgers didn't want to pay the money for the return fee so Philly was able to keep him. It's undoubtedly a mistake the Dodgers regret to this day as the return fee is virtually nothing. Another name of note is Tyler Johnson who was a solid reliever for the Cardinals the year they won the World Series but has since suffered an injury that derailed his career.
Now for the information on levels:
MLB: 1 (8%)
AA: 5 (42%)
A+: 4 (33%)
A-: 1 (8%)
R: 1 (8%)
Victorino was the one player with MLB experience. The players taken from the low levels were Andy Sisco, who was a 6'10" lefty; Angel Garcia, a 6'7" righty; and Marcus Carvajal, a reliever. Sisco and Carvajal both stayed with their teams for the year working out of the pen.
2005
In the 2005 Rule 5 Draft there were again 12 selections and only 3 players kept. I also found no trades and zero Indians selected. The break down this year was:
SP: 2 (17%)
MR: 8( 67%)
C: 0 (0%)
1B: 0 (0%)
2B: 1 (8%)
SS: 0 (0%)
3B: 0 (0%)
UTIL: (%)
OF: 1 (8%)
Indians selected: 0 (0%)
The big player that was selected during this year was Dan Uggla, who moved from Arizona to Florida. Another interesting aspect of this draft was pitcher Victor Santos, who was selected, stayed on the roster all year, and then was cut after the season was over. Now three years into this review we see that the draft is dominated by MR arms, specifically players who were MR in the minors.
Now for the information on levels:
MLB: 2 (17%)
AAA: 6 (50%)
AA: 1 (8%)
A+: 3 (25%)
The big name from this draft, Uggla, was a player who had repeated AA. The rest of the players were more of a who's who of the typical Rule 5 pick, that being a reliever who fails to do much.
2006
This year there was a rise in both players selected and kept. There were 19 players taken and 4 kept, but the percentage of players kept dropped to 21%. There were also two trades that happened this season. The first player taken was an Indian, Ryan Goleski, but I am sure Oakland wishes they had taken Josh Hamilton instead. Here is the break down for the draft:
SP: 1 (5%)
MR: 10 (53%)
C: 3 (15%)
1B: 1 (5%)
2B: 0 (0%)
SS: 0 (0%)
3B: 0 (0%)
UTIL: 2 (11%)
OF: 2 (11%)
Indians selected: 2 (11%)
This is the most interesting draft in this five year cycle because not only were there two Indians taken, but two All Stars were also selected. The two Indians were Ryan Goleski and Jim Ed Warden, both of whom were returned to the Tribe. The All Star players that year were Josh Hamilton and Joakim Soria. Both players were surprise picks at the time but have looked like genius picks since. Hamilton had been so long out of the game and Soria had never played above A ball. They were both well thought of, though, and ended up being the 2nd and 3rd players selected in the draft. This draft should also be noted for the solid relievers that it turned out: players like Jared Burton, Kevin Cameron, and Sean White, which means over a quarter of this draft ended up being productive. 2006 might go down as the best draft ever for the Rule 5 just in terms of results.
Now for the information on levels:
MLB: 2 (11%)
AAA: 4 (21%)
AA: 9 (47%)
A+: 3 (16%)
A-: 1 (5%)
The lowest player selected was Soria, but it should be noted that he had been pitching in the Mexican League that year and faced a better level of competition early on. San Diego (who owned his rights) tried to stash him and failed because he had earlier signed by then and left the Dodgers organization. Josh Hamilton actually counts as a AA: I know the stories tell about AA, but he had some time in AA in the years before 2006. The three relievers I mentioned before were all at AA, as were both of the Indians losses that year. I must say I think 2006 was a year with a clear loser, as not only did they draft the wrong player first and pass on two all stars, but then they lost a solid reliever in Burton and ended up with nothing to show for any of it.
2007
The 2007 draft saw a total of 18 players drafted, and of those 18 only 3 were kept. Once again the percentage of players kept this time was around 17%. In terms of trades there were a total of four, so a lot more players were able to stay with the team that selected them. There were two Indians selected and one of them, Brian Barton, was one of the players kept. Here is the break down:
SP: 2 (11%)
MR: 12 (67%)
C: 0 (0%)
1B: 0 (0%)
2B: 1 (5%)
SS: 0 (0%)
3B: 1 (5%)
UTIL: 0 (0%)
OF: 2 (11%)
Indians selected: 2 (11%)
With this draft there was no marquee name. It can be argued that Barton did the most of any player that was kept as the other two were middle relievers that didn't show much. Once again the draft was dominated by guys teams take a flier on to see if they can help their bullpen. After all, 50K is cheaper than even the minimum minor league free agent contract.
Now for the information on levels:
MLB: 1 (6%)
AAA: 7 (37%)
AA: 7 (37%)
A+: 2 (11%)
A-: 1 (6%)
In 2007 there was a huge switch to relievers in the higher levels. Of the players taken from the lower levels all were returned. Teams seemed a lot more hesitant to take a risk on a player who was farther away.
2008
The 2008 draft saw a lot of players selected, with a total of 21 taken. Even after all of the fear Cleveland fans had last year not one of the taken players came from Cleveland. Four players lasted the whole year with their new team (roughly 20% of the players), though it should be noted one of the players had Tommy John surgery and that's why he was able to be kept. There was one trade with Minnesota gaining starting pitcher Justin Jones. In addition, 4 players were outright waived, and one of them is now in the Independent leagues. Here is the breakdown:
SP: 5 (24%)
MR: 11 (53%)
C: 2 (10%)
1B: 0 (0%)
2B: 0 (0%)
SS: 0 (0%)
3B: 0 (0%)
UTIL: 2 (10%)
OF: 1 (5%)
Indians selected: 0 (0%)
The most successful player was Everth Cabrera who San Diego selected with the third pick from Colorado. He showed a mix of speed and doubles pop which at worst should make him a solid utility player for years to come. While there was a rise in starting pitchers taken, the draft was still dominated by the middle relievers.
Now for the information on levels:
MLB: 1 (5%)
AAA: 4 (19%)
AA: 11 (53%)
A+:5 (25%)
As it is most years, the majority of players taken are players who are in AA. The reason for this is simple: if you are successful in AAA, then you are more than likely protected. If you're in AA for the Rule 5 Draft, somewhere along the way you had a hiccup. Maybe you repeated a level or got hurt, but either way it slowed your development. Teams try and find those players who could help them from those who have had a slower development cycle.
6 Year Total
Now, if the data from the past six years is added together, it is possible to see what and who a team like the Indians could lose. In the six year cycle there were 102 players selected and a total of 25 kept, so roughly only 25% of all players selected stick. The average amount of players selected every year is 17, which basically means an average of four players leaving teams. In that same time there were 8 trades, so it also seems a lot of teams were unwilling to trade a prospect that was selected from their team. Here is the break down:
SP: 14 (14%)
MR: 58 (57%)
C: 5 (5%)
1B: 2 (2%)
2B: 2 (2%)
SS: 2 (2%)
3B: 2 (2%)
UTIL: 6 (6%)
OF: 11 (11%)
Indians selected: 8 (8%)
What this data shows (to me, at least) is that the main use of the Rule 5 Draft is to find bullpen help. There were more relievers taken than every other position combined. There are also a decent amount of outfielders and starting pitchers, but by and large the draft is dominated by bullpen help.
It is a bit disturbing to see 8% of all players selected come from the Indians (3.3% would be average). One might think (on a positive note) that in the cycle only two Indians were lost by being selected and kept on a roster the whole year, except that if you take the two out of the total players it means that of all the players kept in the last five years, 8% were from the Indians. The two players the Indians lost were Brian Barton and Hector Luna, so it goes against the rest of the data since you would expect at least one of the lost players to be a bullpen arm. Now let's look at the data for the selected players' levels.
MLB: 9 (9%)
AAA: 27 (26%)
AA: 43 (42%)
A+: 19(18%)
A-: 3 (3%)
R: 1 (1%)
So, almost 80% of all selections have played AA ball or higher. It certainly makes sense for this to be the case because in most cases there has to have been two hiccups for a player to not have hit at least AA by this point in their career (usually they were either hurt or had to repeat a level multiple times). The fact that most players are from AA makes sense, as it's where a team is more likely to risk a talented player as he is viewed as less polished and further away.
Now what does this all mean for the Indians? Well, by the stats it would seem impossible for the Indians to go another season without a player being selected. So it leaves us to question who will be taken. For the Indians you would have to look at players who are in AAA/AA. There were 4 names that most Indians fans have talked about since we set our final roster. When it comes to bats, McBride's name is the one who comes to mind, but with his playing mostly 1B last year, I don't see him being selected just because it's a much easer position to develop. If McBride was still playing catcher he might very well be selected, but then again if he was behind the plate this year he more than likely would have been protected. I also think his barely .300 OBP at AA will scare off a lot of teams.
This leaves the Indians biggest threats to be arms most notably arms who could help in the bullpen. One name that comes up is Chuck Lofgren, though while I would not be surprised by his selection I doubt it will happen. He has mostly just been a starter, although he spent a short amount of time in the pen in 2008. While the 2009 season was a bounce back year the drop in his strike out rate and an ERA over 4 make it seem unlikely. There is still a lot of potential and that, along with his stellar WHIP this year, might intrigue a team.
Steven Wright was the Indians second round pick in 2006. He has a pedigree some teams would look at since he was a higher selection. He struggled a bit in the Indians system as they had him change from a reliever which he was in college to a starter. This past season was his first year back in the pen role and he excelled with a solid strike out rate along with a great WHIP. His numbers were excellent, and he could certainly generate some interest.
To me the most likely player lost is Yohan Pino. Pino was the player we received for trading Carl Pavano and I think he could be a prime target in the draft. Not only did he have a very good year across multiple levels, but his time in the minors has been a picture of consistency. He has always posted a strike out rate over 8 and has extensive experience in the pen.
In closing, I want to mention one last sleeper player for the Indians: Neil Wagner. Wagner is a hard throwing reliever who posted a sub 3 era and a strike out rate over 10. His WHIP is a little higher than you would like, but some team might be willing to pay the money to take a chance on an arm with that potential and power in it.
For those who read this article last year, thanks for checking out the new and improved model this year. I, much like everyone else, will be hoping that December 10th will come and go without a single Indians name being called.
User Comments
No comments currently. Be the first to comment!