Captains Log: First Series Loss, Now 12-3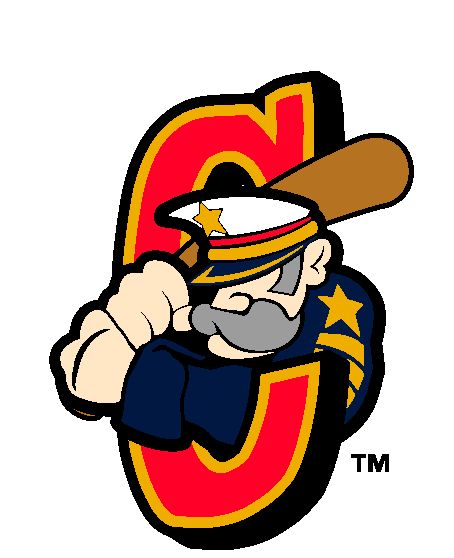 After getting off to a torrid start by winning their first nine games in the Midwest League, the Captains have started to cool off. They lost their first series of the year as the Great Lakes Loons took two of three from them this week in Eastlake. The Captains now sport a 12-3 record, and lead the Loons by two games in the Northern Division of the Midwest League.
On Thursday night, outfielder Bo Greenwell had his first hitless game since April 12, going 0-3 against the Loons. Even with the 0-fer Greenwell is still hitting .487 with a 1.427 OPS over the last 10 games including 3 home runs, 18 RBI and one stolen base. Overall, Greenwell has been the leader of a very good offense, batting .451 with a 1.271 OPS, three home runs and 20 RBI in 13 games while stealing 6 bases. Greenwell leads the Midwest League in just about every offensive category, but for some reason did not win the Player of the Week award.
The Captains are second in the league in hitting, batting .277 with a .741 team OPS. Third baseman Jeremie Tice continued his strong comeback from an injury-plagued 2009, hitting .415 in the five games homestand against Fort Wayne and Great Lakes. So far this season, Tice is batting .408 with a .957 OPS. Infielders Casey Frawley (.333 BA/.807 OPS/6 RBI) and Kyle Smith, (.326 BA/.839 OPS) along with outfielder Greg Folgia (.326 BA/.856 OPS/ 2HR/8 RBI) are also having solid seasons.
In the bullpen, left hander Francisco Jimenez has appeared in four games this season and won all of them. Jimenez didn't surrender an earned run until his victory on Sunday in relief of Trey Haley against Fort Wayne. So far this year, Jimienez is 4-0 with 1.54 ERA, 9 strikeouts and only one walk. Right handed closer Cory Burns cashed in on all four of his save opportunities, although a couple of them reminded fans of Bob Wickman. Right hander Austin Adams appeared in three games, starting two of them. He's 0-0 with 0.75 ERA, 6 BB and 10 strikeouts in 12 innings pitched. Antwoine Hubbard, a right handed reliever out of the University of Oklahoma, started his Captains career in stellar fashion. In four games, Hubbard has pitched 9.2 innings, gave up four hits and no runs. He walked only 2 and struck out 12 for a WHIP of 0.88. with one save and of course, a 0.00 ERA.
But even with a 12-3 record there are some areas of concern. Offensively, the Captains have hit nine home runs, placing them in the middle of the pack in the Midwest League. Only Greenwell (3) and Folgia (2) have hit more than one homer to date. Folgia hit his second dinger in the third game of the year. Especially troubling is the lack of power from the corner infielders. Jeremie Tice, Adam Abraham, and Ben Carlson have combined for one home run, which Abraham hit back on April 10. As noted above, Tice is having a solid season, while Abraham (.176 BA/.606 OPS) and Carlson (.162 BA/.499 OPS) have struggled to date. Outfielder Delvi Cid (.228 BA/.487 OPS) and second baseman Argenis Martinez (.200 BA/.533 OPS) are off to slow starts in the chill of April.
As for Captains pitching, one area of concern is the number of home runs surrendered. The staff gave up 14 home runs in the first 15 games, more than any other team in the league. Every member of the staff except Clayton Cook, Nick Sariankides, Burns, and Hubbard have given up at least one dinger. More troubling, three of those round-trippers were grand slams.
The starting pitching raises some flags. Trey Haley, the right handed second round draft pick of 2008, has started three games with no decisions and an ERA of 6.92. Haley has walked 6 batters while striking out 5 in 13 innings for a WHIP of 1.77. Right hander Clayton Cook, a 19 year old Texan drafted in the ninth round of 2008, had a rough outing on Thursday against Great Lakes. in his second start of the year Cook gave up 5 runs, 4 earned, in 5 innings but he did strike out 6 with 3 walks. His record fell to 0-2, with a 5.54 ERA in 13 innings pitched with 11 strike outs and 10 walks. Joe Gardner, who had two terrific starts to begin his pro career came back to earth on Monday against Fort Wayne, giving up 4 runs, all earned, in 5 innings. Gardner, 1-0 with an 3.86 ERA, struck out 8, raising his total to 26 on the year.
Unfortunately, the Captains played both homestands in cool weather, keeping many fans away from watching a really exciting young team get off to an outstanding start. Let's hope that as the temperature rise, so will attendance.
User Comments
No comments currently. Be the first to comment!