Carmona Going Nowhere, Hudson Interested In Tribe?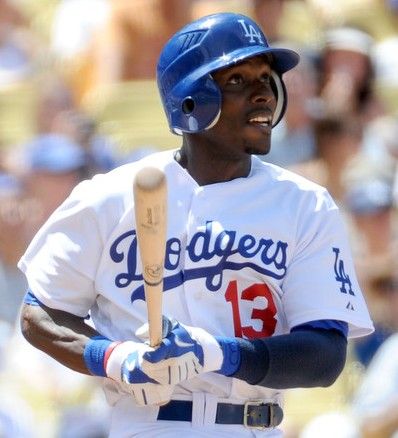 UPDATE 8:45 a.m: According to a source connected with the Indians, when asked about this story they said that this was the "the first they had ever heard of it" in regard to trading Carmona and that they have "zero interest" in trading him.
Based on some conversations with team officials throughout this offseason, it seems highly unlikely they would abandon Valbuena at second base or even trade Carmona. I am not saying a Hudson signing absolutely won't happen as anything can really, but at the moment this appears to be something that is coming from Hudson's camp (agent) to stir up interest.
As for the Carmona thing, I have no idea where that is coming from other than it may have been an offhand comment from another team representative that had inquired into his availability with the Indians, which Rosenthal could potentially be spinning into the Indians looking to deal him. This actually happens all the time where small things like that are taken out of context and reporters spin it as a "rumor" in a way to sell papers/interest. Not saying Rosenthal did this, but it happens and is why a high percentage of rumors are bogus.
(original story below)
*****
From the "out of nowhere" files, apparently the Indians are seriously considering adding free agent second baseman Orlando Hudson to the team. But here's the catch, in order to do so they would have to dump salary in a trade. The rumored name being dangled in trade talks supposedly is right-hander Fausto Carmona.
According to Ken Rosenthal of Fox Sports
, the Indians are indeed looking to add Hudson, but in order to do so they would have to clear Carmona's $4.9 million salary in 2010 salary off the books first before they could make such a move.
Now, I like Hudson, and have been a fan of his for a long time, but I am wondering what the point of such a move would be. What does Hudson give the Indians in 2010 - assuming it is a one year deal - that makes any bit of difference on the outcome of this season? Luis Valbuena showed signs of being a solid second baseman last year and I thought in the second half he did okay and he had a nice performance out in winter ball this offseason as well. He may not be an every day second baseman, but complemented with the right right-handed bat I think he is just fine there, especially in a transition season such as this season is going to be.
Plus, how can you flat out give up on Carmona, a pitcher who if they can get him righted is a front end of the rotation starter and under their control at a reasonable price until 2013? Why not give the new coaching staff in place a year to work with him and see what Pitching Coach Tim Belcher and Special Pitching Assistant Coach Ruben Niebla can do to get him back on track? Unless the Indians are bowled over in a deal, I see no reason to risk losing a talent such as Carmona. If they do in fact deal him it would seem to imply that they have either lost patience with him or that they really like all the other starting options for the rotation.
This is an interesting story to follow late in the offseason with spring training only a few weeks away, and we will see what comes of this. But, count me in as someone who is a bit perplexed why the Indians would make such a move. More on this rumored deal as more details come in.
User Comments
No comments currently. Be the first to comment!