Chisenhall More Than Steady At Hot Corner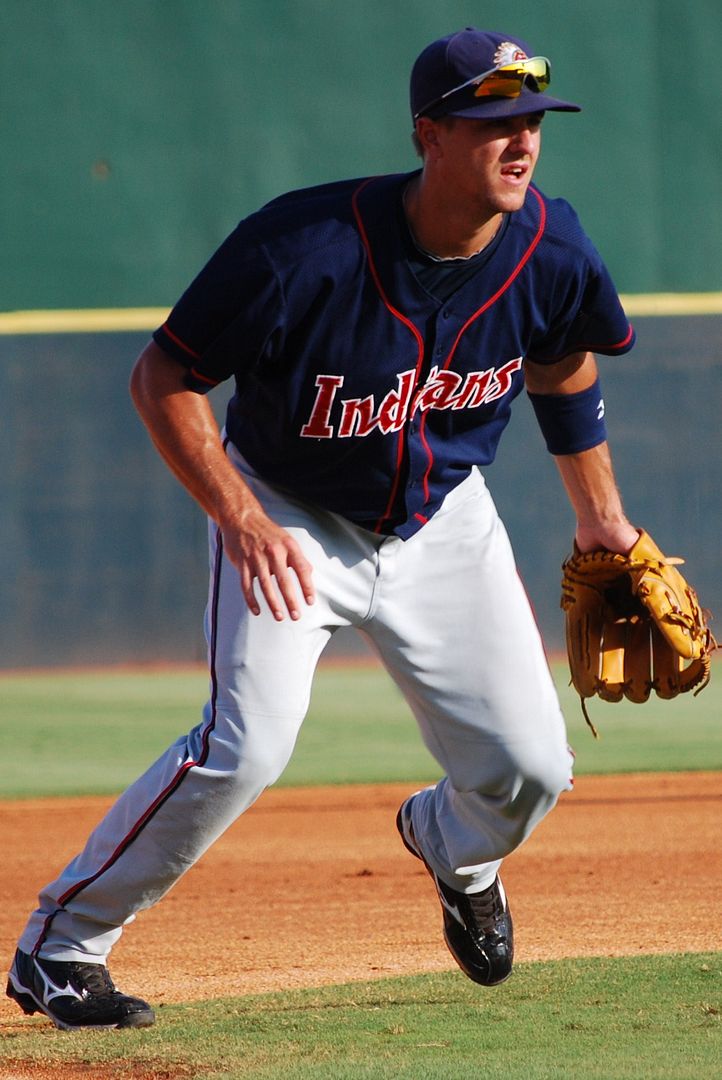 There have been a lot of surprise performances this year in the Indians farm system. Arguably one of the more notable surprises is the emergence of Double-A Akron third baseman Lonnie Chisenhall as a legit frontline prospect in the Indians organization and one of the top prospects in all of the minor leagues.
Some may ask, how can Chisenhall be the biggest surprise when he was a Top 10 guy going into the season and was a first round pick by the Indians in 2008? Well, the reasoning is three-fold: he has moved much more rapidly through the system than originally thought, he has shown more power than originally anticipated, and most of all he has made an exceptional transition from shortstop to third base this season.
Coming into his first full season this year the biggest question mark Chisenhall needed to answer was what position he would settle into. There was no question he could hit, but there was uncertainty would he adapt well at third base, or would he have to be moved back to shortstop or even to second based? The question has now been more than answered as he has shown he was up to the challenge of moving to third base and seems to have found a permanent home there.
Indians Farm Director Ross Atkins thinks so too.
User Comments
No comments currently. Be the first to comment!