Clip and Dirty: 4/11/10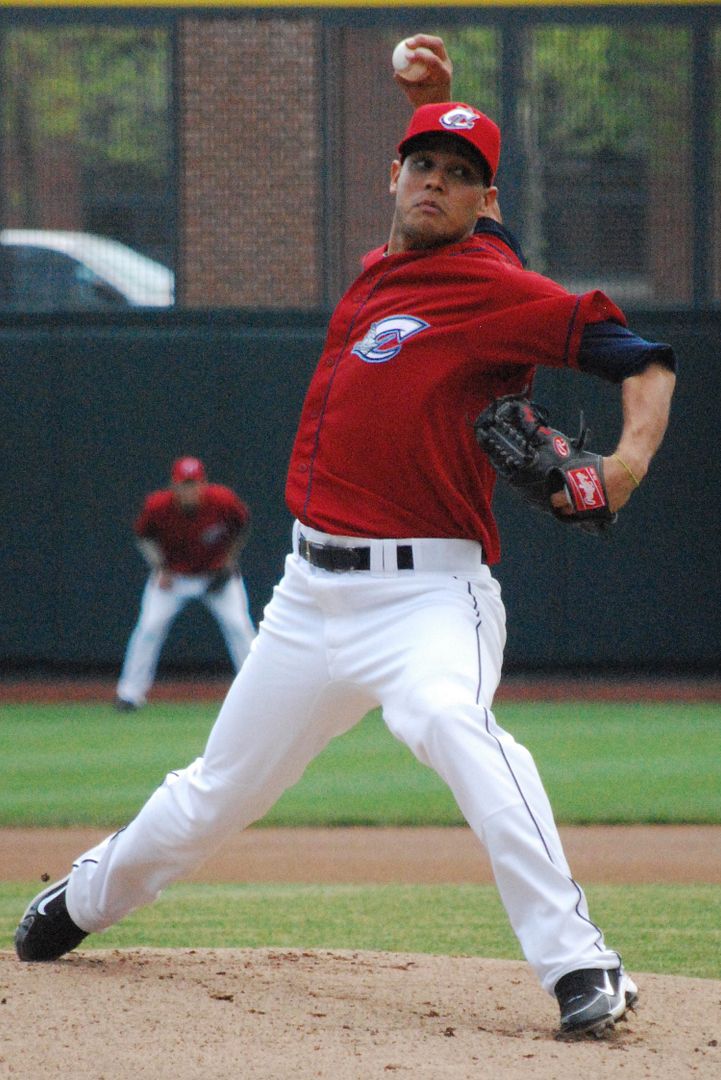 I'd like to stop opening up these posts with praise for Carlos Santana, but he keeps hitting home runs, and I keep writing eulogies for the Indianapolis pitching staffs' careers. Yielding 41 runs, on 17 BB's, and 52 hits in their first series of the 2010 campaign cannot help their standing with the parent club. Especially when half of those hits went for extra bases and 10 now reside in fans living rooms as souvenirs. Other luminaries with the bat on Sunday included Buscher, Bixler and Constanza who all had multiple hits along with at least one XBH and an RBI each.
Team Hitting: 9 runs, 12 hits, 6 XBH
Team Pitching: 4(3) R(ER), 11 H, 7:2 K:BB, 7:13 GO:FO
The pitching was solid, but not spectacular. Pino went five, and gave up a couple runs after Indy bunched 3 hits in the 4th. He handled top-prospect Pedro Alvarez very well by holding him to 0-2 with a groundout and a swinging K. After Pino's work, Frank the Tank came in and held up his end of the bargain by going two scoreless. Carlton (no, not Alfonso Ribeiro) finished the 8th and then came Jess Todd and his antics. He limped through the 9th, but wasn't helped by his defense. Hodges, continuing his butchery in the field, booted a grounder and allowed the final run to cross the plate. But, this did provide Todd a chance to plunk Pedro Alvarez before finishing the game out.
A point of concern is the nearly 1:2 GO:FO of the staff. On average 11-12% of outfield flies end up in the seats, regardless of the pitcher giving them up, so limiting those fly balls is important. In addition to keeping the ball on the ground, the entire Indians organization has put a big focus on getting their pitchers to throw first-pitch strikes, and yesterday afternoon was not exactly what the organization was looking for with only 54% FPS. I'll be keeping tabs on this stat throughout the season and once we get enough data I'll start cutting it up to demonstrate the importance of getting ahead, even if you give the other guys something decent to swing at and they put it in play.
The Clippers host Louisville tonight and Scott Lewis will be trying to hold the Bats under 53 runs and then we can all assume the offense will do the rest.
User Comments
No comments currently. Be the first to comment!