Clip and Dirty: 4/12/10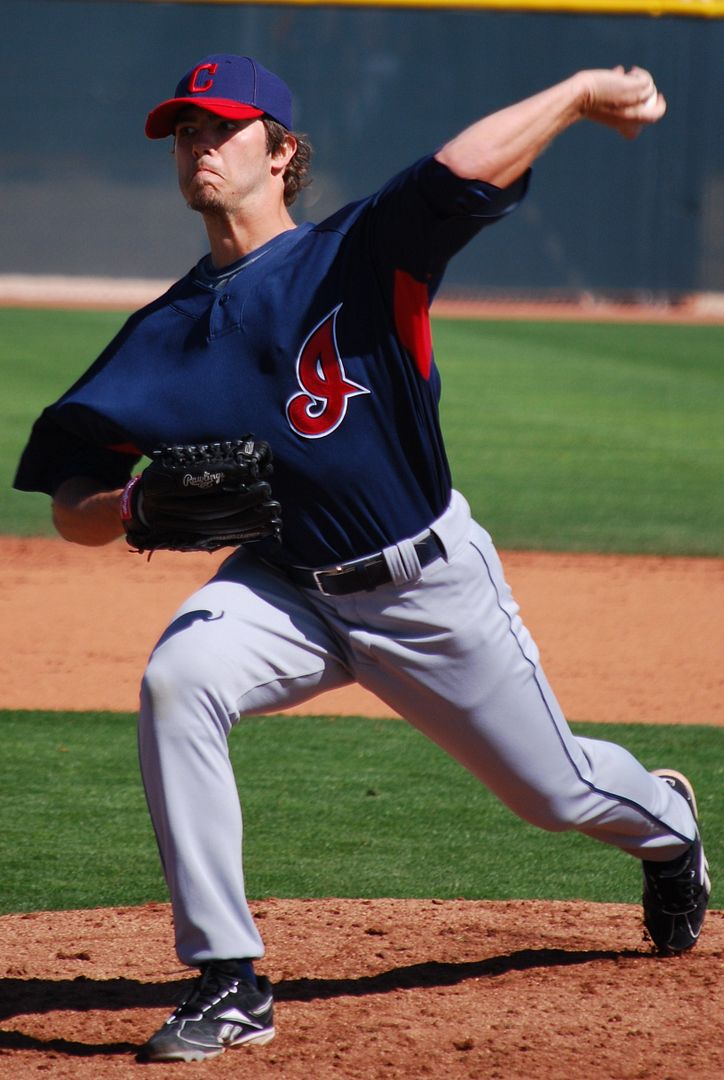 Scott Lewis is your focal point this morning as he went 6, gave up only 4 base runners and struck out 10 in the Clippers 5-3 win over Louisville. Lewis is one of the litany of lefty 'finesse' guys that the Indians formerly tried to hang their hats on and here's hoping that the 5th time is the charm, with Laffey, Sowers, Jackson and Huff all being pretty well-known commodities and none of them being particularly valuable as of yet. Lewis had that fantastic run at the end of 2008, and hasn't really pitched much since, totaling only 23.1 innings in 2009 due to elbow problems. If he can pick up where he left off, he could keep Gomez and possibly Rondon (for financial reasons) down in the minors a little longer than was expected. Here's hoping the Indians are forced to make the difficult decision later this season.
Team Hitting: 5R, 7H, 2XBH, 4BB, 3K
This is more indicative of a normal baseball game and not quite the video games numbers we had become accustomed to. Let's dig in: Jose Constanza (1-4, 2B, R, 2RBI) and Wes Hodges (1-4, 2B, R, RBI) were the stat stuffers for the night and Carlos Santana (2-4, R) continued his utter dominance of all the pitchers he shouldn't be facing in AAA. If you put any credence into the idea that a catchers game calling significantly influences a pitcher's outing, you can be enthused that Santana called a game that saw nearly twice as many strikeouts (13) as base runner's (7). The threat of his arm, and the lack of anyone on base to begin with, prevented the Bats from attempting any steals. I don't know when Santana's "game-calling" knowledge will be enough for management to be willing to bring him up, but I imagine it will coincide nicely with his service clock and pushing arbitration back a season.
Team Pitching: 3(3) R(ER), 3H, 1 HR, 2BB, 2HBP, 13SO
Lewis pitched well, generating 15 SO/9 is good no matter how you slice it, but there is a small cause for concern as he had just a 1:7 GO:FO. He is a fly ball pitcher, yes, but a fly ball pitcher generates about 50% FO, not 87.5%. Small sample? Obviously. Something to continue to monitor? Certainly. Josh Tomlin came in and pitched about as well as you could hope for, retiring all 6 batters in 21 pitches while racking up a pair of SO's. Gosling continued his overall shakiness by giving up the pitcher's version of TTO (Three True Outcomes, most often used in reference to Jack Cust, Rob Deer and Adam Dunn's PA's) by yielding a HR, BB and SO (and a HBP to boot, FTO!) in a lackluster 9th to finish things out.
Carrasco looks for his 2nd win on the season as the Clippers host the Bats for the 2nd game of the series tonight at 6:35. Also, as a treat, those who have SportsTime Ohio will be able to watch the game LIVE on TV tonight.
User Comments
No comments currently. Be the first to comment!