Clip & Dirty: 7/19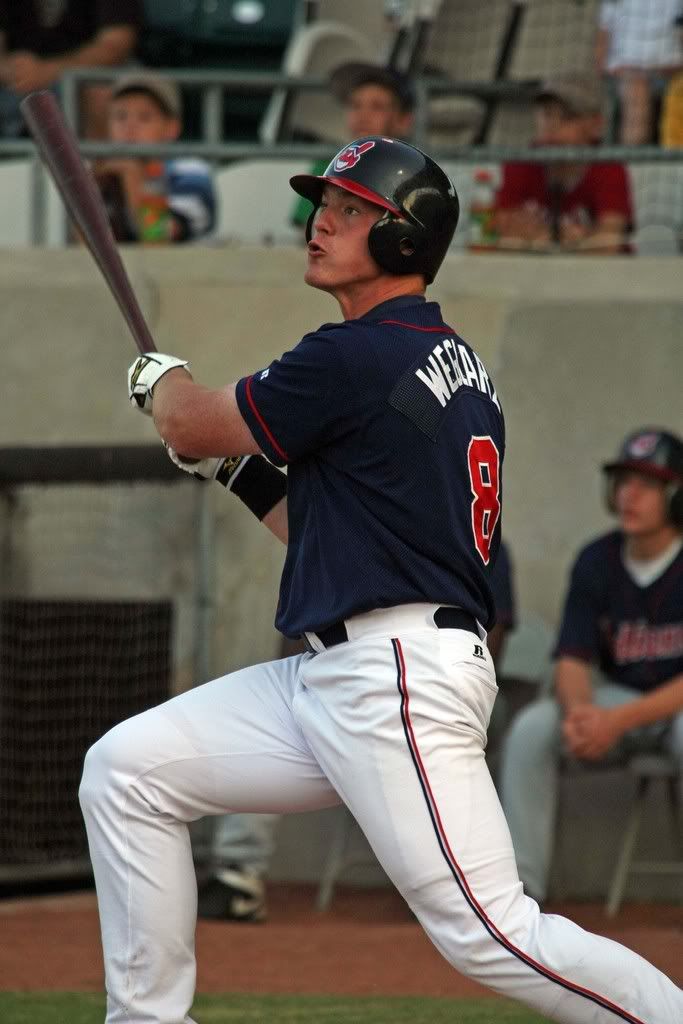 The Clippers opened up their series against the Tampa Bay Rays affiliate, the Durham Bulls, with a pedestrian 8-3 victory. The Clippers managed 12 walks against the Bulls' staff and were able to pair that with yet another quality start from Yohan Pino to insure an easy victory after three consecutive walks, an error, sac fly and single drove highly-touted Rays' prospect, Jeremy Hellickson, from the game. The victory flip-flopped the top of the standings in the IL and the Clippers now stand a half game ahead of the Bulls for the best record in the International League.
Team Pitching: 3(3) R(ER), 8H, 2BB, 6K, 68% strikes, 60% First-pitch strikes (FPS)
Yohan Pino picked up his 8th win of the season by going 6 innings, yielding 3 earned runs on 5 hits and a pair of walks while only striking out a pair. This is the bare minimum of what is defined as a "quality start" but a QS is simply a loose metric for when a pitcher gives his team a chance to win the game and that's exactly what he did. Pino came to the Indians organization in the Pavano salary dump last season to the Twins. He has proven to be an effective and reliable starter at the AAA level and at 26 he isn't a burgeoning superstar prospect, but he is a solid Major League depth option and somebody that could see spot starts or a move to the bullpen in order to max out his repertoire.
The Indians 5th round draft pick in 2008, Zach Putnam, made his AAA debut and acquitted himself nicely by putting up 2 scoreless innings and striking out 3 to close out the game for the Clippers. He had some jitters in his first inning as he gave up back-to-back hits, but quickly settled down to strike out the final batter of the inning and end the threat. He was much more comfortable in the 9th as he struck out a pair and induced a weak grounder. He threw 33 pitches in his two innings and 79% of them went for strikes. This is exactly what we want our relief prospects to do: throw strikes, keep the ball in the park and strike men out. Putnam appears to be a valuable relief prospect that will reach the Majors sometime in 2011 and will be under control through his arbitration years (2014) should he continue his dominating pitching style that includes a heavy splitter complimented by plus control of his fastball.
Team Offense: 8R, 10H, 12BB, 11SO, 5XBH, 3SB
The Clippers offense had a tall task in front of them Monday night: score runs off of Jeremy Hellickson. Hellickson was ranked as the fourth best prospect in the minors according to Baseball America's Midseason Updated Top 25 prospect rankings. Jeremy is generally seen as a sure-fire #3 starter on a championship contending team; long story short: Hellickson is a tough pitcher to start a series against. The Clippers responded by taking a disciplined approach and drawing 5 walks on an average of 6 pitches per plate appearance. Nick Weglarz highlighted this approach by starting off the 4th inning with an 8 pitch walk. This seemed to rattle Hellickson as he walked the next two batters and was removed from the game a couple batters later. The Clippers went on to score 5 runs that inning and put the game out of reach.
Weglarz has really turned it on as of late and last night was no exception. He went 2-3 with a 2B, HR and 2BB and upped his AAA line to 285/385/474. Weglarz has split the season between AA and AAA; after handling AA to the tune of 285/387/511 in April and May, he got the call up to AAA. He struggled in May and June as he adjusted to the more advanced pitching at AAA, but since the calendar turned over to July, Nick has dominated. He has 9 XBH's in 52AB's to go along with his usual walks and this puts him at an OPS of 1.131 while getting on base at a remarkable .458 clip. He looks to have weathered the injuries from the past couple years and started to establish himself as the elite hitting prospect we all thought and hoped he would be when Tony ranked Nick as the #2 overall prospect (ahead of Matt LaPorta) in the Indians system in 2009.
The Clippers send Carlos Carrasco to the hill tonight at 7:05 to see if he can string together two dominant starts after his last performance (7IP, 2H, 1Unearned Run, 1BB, 6K). He will be opposed by Richard De Los Santos of the Durham Bulls and the Clippers will be aiming to insure a series split against their top competition for best record in the IL.
User Comments
No comments currently. Be the first to comment!