Clip & Dirty: 7/22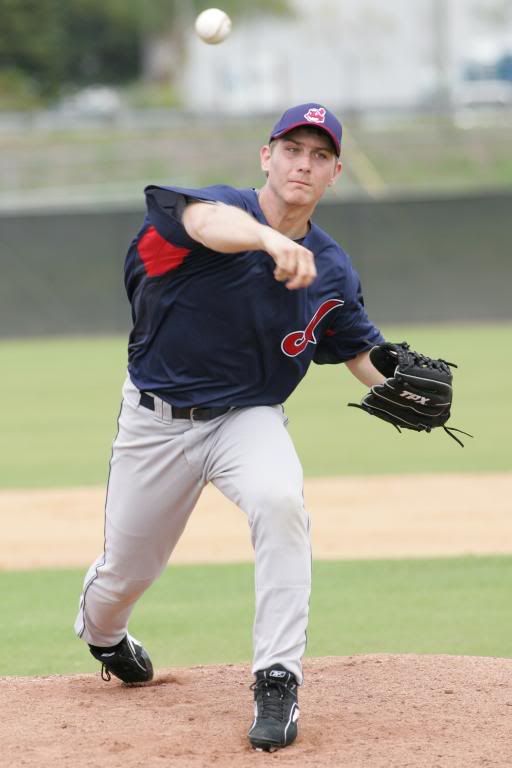 The Clippers fell in their series finale against the Durham Bulls and leave North Carolina with a series split and a ½ game lead in the race for the best record in the International League. Josh Tomlin was dominant until the 6th inning when he gave up a walk and a couple hits to allow his only 2 runs of the night. The Clippers offense had trouble getting things going and only managed a pair of runs on six hits.
Team Offense: 2R, 6H, 3XBH, 3BB, 6SO, SB
The Clippers couldn't get it going against Durham starter Heath Phillips and were completely shut down by reliever R.J. Swindle who struck out the final 4 batters to end the game. The Clippers threatened in the 8th as Jose Constanza bunted his way aboard and then Luis Valbuena reached via error. Jared Goedert lined out sharply to the right-fielder, which drove Phillips from the game, but drew no blood. R.J. Swindle came on for the left-on-left matchup against Jordan Brown and struck him out to end the threat.
Nick Weglarz and Wes Hodges both went long against Phillips, but with so few men on base all game they were predictably both solo shots. Weglarz homered for the third consecutive night and is now officially terrorizing AAA. In his last 10 games he has 17 hits (4 2B, 4HR), 6RBI, 10R, and a 4:7 BB:K ratio. He would have driven more runs in but the Clippers as a team have been kept off base recently and he bats further down the lineup (usually 7th) than your typical run-producing guys. Now that July is coming to a close, Weglarz is putting himself in position for a cup of coffee with the big league squad at roster expansion time. He has done everything in his power to prove he is ready for the call-up. In the month of July he has posted a ridiculous 377/449/721 slash line and showing the Indians brass that he can make the adjustment after some initial struggles upon making the switch from Akron to Columbus.
Team Pitching: 4(4) R(ER), 6H, 6BB, 13K, 64% strikes, 67% GB
Josh Tomlin was somewhat erratic tonight as his 3 BB's and inefficient 103 pitches in only 6 innings of work show, but he had dominating stuff. He induced 7 groundball outs compared to only 1 fly out and he struck out 10 batters. He yielded only 5 hits which were comprised of an infield pop-up that fell before Jordan Brown could get under it, a groundball right down the left-field line, a groundball up the middle and a pair of legitimate line drives. Tomlin has continued to rack up impressive starts at AAA and you have to think he is moving up the prospect radar screens of evaluators and the Indians organization alike.
Tomlin hasn't given up more than 3 ER in his last 8 starts, a stretch that dates back to June 7, and while his control needs to be refined a little bit, the strikeout stuff is there as demonstrated by his nearly 8.5K/9IP over that span. He has been getting a little lucky in the HR department as demonstrated by his 7.7 HR/FB % as you would typically expect a 10% HR rate, but even with a little regression you have to be excited about Tomlin's potential to be a solid back to mid-rotation starter for the Tribe someday in the near future.
The Clippers travel back to Huntington Park to take on the Pawtucket Red Sox and recently returned starter Jeanmar Gomez will see if he can replicate the performance he had in Cleveland back down at AAA. Gomez will be opposed by Robert Coello who recently got called up by the Red Sox from AA.
User Comments
No comments currently. Be the first to comment!