Clip & Dirty: 9/21 - National Championship Edition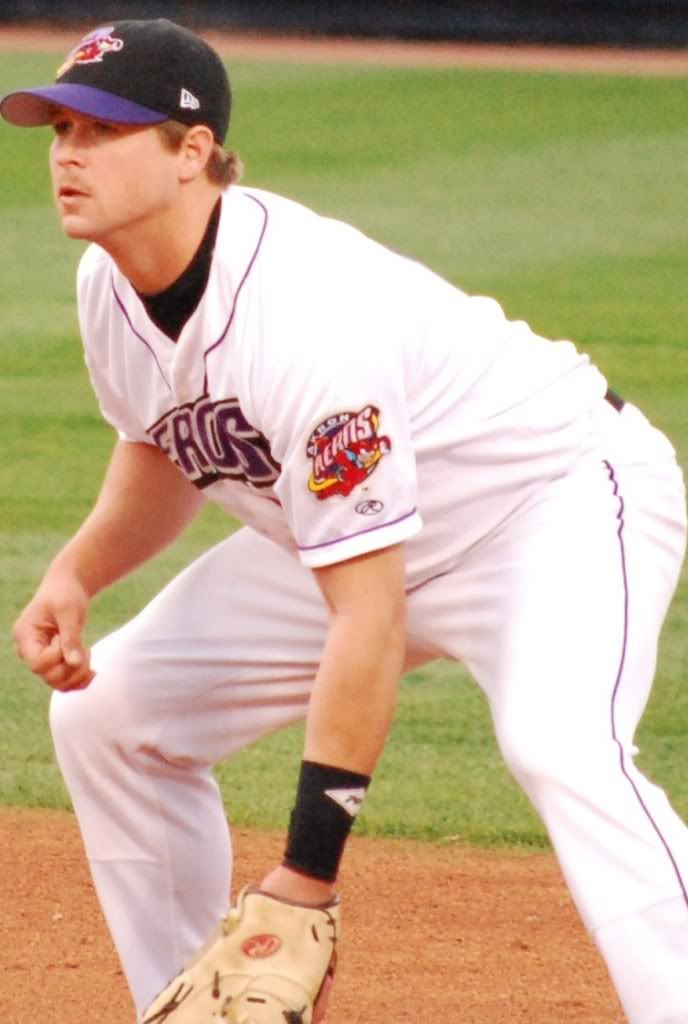 The Clippers faced-off against the PCL-winning Tacoma Rainiers on Tuesday night for a chance to call themselves the Triple-A National Champions and they did not disappoint. Led by the scorching Jerad Head, the Clippers compiled 19 hits and scored 12 runs en route to an easy victory. The Clippers, whom have averaged 7.9 runs scored and 3.3 runs allowed throughout the postseason continued their run of dominance throughout the minor leagues.
Remember folks, this is a team that also won the Eastern League title in 2009 and your 2010 AAA studs; Jared Goedert, Jerad Head and Jose Constanza were all a big part of last year's title. Simply put, when these players are put on a baseball field and Mike Sarbaugh is pulling the strings: good things tend to happen.
Team Hitting: 12R, 19H, 8XBH, 4BB, 2K, SB, GIDP, 3PO
Though Jerad Head (3-4, 2 2B, 4RBI, 2R) won the Bobby Murcer MVP trophy for his efforts on the night; Jason Kipnis (3-4, 2B, 3B, HR, RBI, 3R, BB) could just as easily have taken the trophy. All in all, the entire team was mashing: 8 of the 9 starters collected multiple hits. Wes Hodges who had been other worldly throughout the IL playoffs went 0-4 with a BB and was the only Clipper not to collect multiple hits.
As far as long term prospects go, Jerad Head is a good deal below Jared Goedert and even further below Jason Kipnis, who has established himself as an elite prospect at this point, but you have to like his production. He isn't going to blow you away with any one tool, but he gets the job done and the combination of average to above-average skills across the board coupled with high baseball knowledge can lead to a pretty worthwhile player.
It will be exciting to see Jerad compete in next year's Spring Training for a 4th OF or bubble position with the Major League club. He probably doesn't stand a real shot for 2011, but he only needs to wait out next season and then Grady Sizemore and Shin-Soo Choo could be on their way to greener (I mean that in the very literal, dollar sign, sense of the word) pastures in 2012 and Jerad could be in the mix for a regular big league spot. Not bad for a guy that wasn't even in the top 30 coming into 2010.
Team Pitching: 6(6) R(ER), 9H, 2BB, 9K, 65% strikes, 42% GB
David Huff did his part by getting to the 6th inning before running into real trouble. By the time Huff hit the wall, the Clippers had a commanding 12-3 lead. He yielded a few more runs in the 6th, but got through the frame and set the stage for the Clippers dominant bullpen. Zach Putnam, Josh Judy and Vinnie Pestano came on and shut down the Rainiers in the 7th, 8th and 9th.
Not only that, but they got better and better as each one trotted out to the hill. Putnam allowed an infield single and a two-out single that put men on 1st and 3rd, but escaped by inducing a groundout to end the inning. He threw 24 pitches of which 58% went for strikes and induced 3 GBs on the balls that managed to make it in play. Judy one-upped Putnam by needing only 14 pitches to retire the side in order and throwing 64% strikes while recording a strikeout. Vinnie Pestano, he of the recent ML promotion, further upped the ante by needing only 12 pitches to record his strikeout and 1-2-3 inning. He threw 75% of his pitches for strikes and shattered Greg Halman's bat to close out the game and AAA season.
All-in-all you couldn't have asked for a better game and season from Mike Sarbaugh's crew. They did everything and more that was asked of them. Way to go Clippers! Look for a season wrap-up in the next few days.
User Comments
No comments currently. Be the first to comment!