Diamonds in Single A: Clayton Cook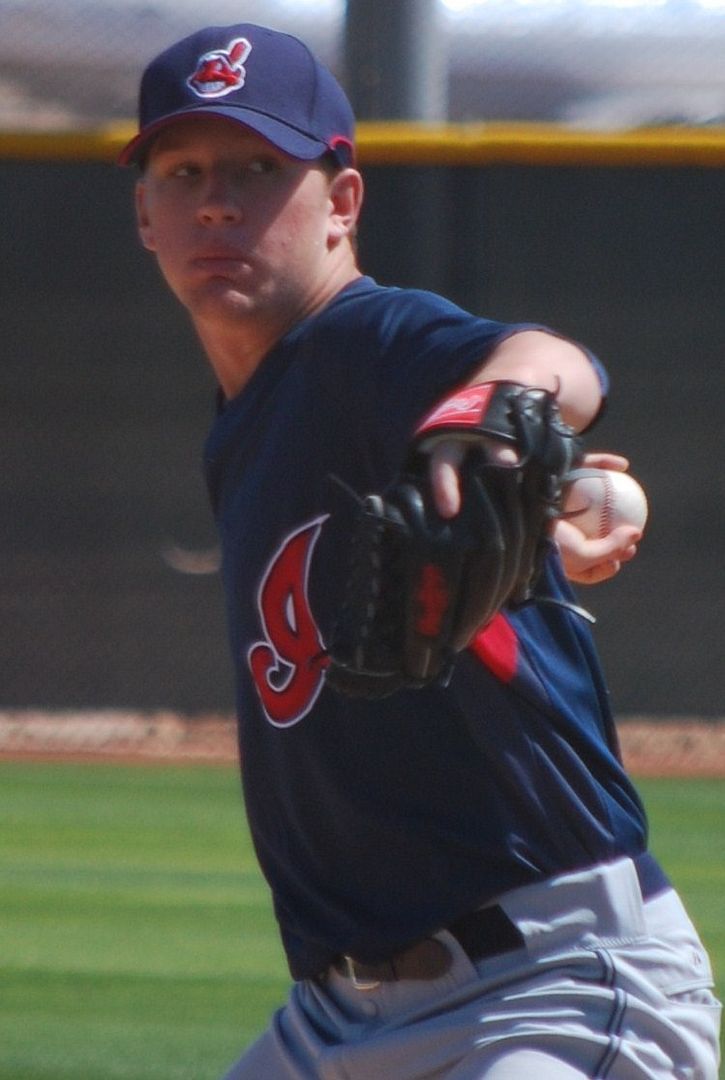 It's time again for another Diamonds in Single A article. This week I wanted to focus on a lesser known prospect in the Indians system who seems like a great break out candidate for next year—right handed starting pitcher Clayton Cook.
Cook was a 9th round selection out of Amarillo, Texas in 2008. He had been slated to attend Oklahoma but instead decided to get his major league career started. His fastball currently sits in the high 80's but has gotten up to 91 MPH. His next best pitch is his curveball, and his change up is still developing, so he is working towards three solid pitches. All of his pitches show good movement, but it's been his control and ability to spot pitches that have really stood out. He started out in the minors at age 17 and while facing players older than him has managed to show a lot of positives.
Year

Lev

W

L

ERA

G

IP

WHIP

H/9

HR/9

BB/9

SO/9

SO/BB

2008

Rook

1

2

2.52

11

25.0

1.120

7.2

0.7

2.9

9.4

3.25

2009

A_ss

5

3

2.79

14

67.2

1.197

7.3

0.3

3.5

8.5

2.46

2 Seasons

6

5

2.72

25

92.2

1.176

7.3

0.4

3.3

8.7

2.65

Provided by
Baseball-Reference.com
:
View Original Table
The first stat to look at is Cook's BABIP. The reason to look at this is because a typical BABIP is .290. This helps show that Cook's numbers are in line and typical as if it had been much lower it would show a likelihood of a fluke season. So, looking at it we can see that Cook's numbers are legit and sustainable.
To me it's also very surprising how, outside of only a few stats, his numbers were pretty similar over the last two years. The gulf coast league is typically a developmental league where a lot of raw players meet up and play. You will see gaudy numbers, especially strike out numbers, in the GCL. On the other hand, the short season A league is a very difficult league. Once drafted, a lot of players go there—players who could be anything from a high school kid to a college senior. It's not unusual to see a player from the short season league skip the low A level the next year like third baseman Lonniw Chisenhall did this year, and like I expect second baseman Jason Kipnis to do (barring any issued with his position change). For a young player like Cook to sustain his numbers in the short season league, where he had to face players sometimes four years older with a lot more experience and coaching for their college years is very impressive as at least it seems to be a level that is at worst on par with low A.
The noticeable stat changes revolve around being in a league with better hitters that caused his strike out rate to drop and his walk rate to rise. This is a natural process at every step in the minor league ladder. It is not something to fear, especially because Cook maintained an excellent WHIP. In the GCL his WHIP was Cy Young caliber, while in A ball he dropped to merely an all star level WHIP. As a fan I would also take the higher WHIP in exchange for the other change, which was his home run rate dropping by over half. Look at it this way, as he went up a level Cook now averages one less strike out a game, one more walk every 2 games, and one home run every 3 games instead of every 1.5. Most people would take that kind of exchange from a pitcher.
Cook is never going to be a 200 strike out pitcher. He will never get the pub that other pitchers in this system get because he doesn't have the laser arm. But don't sleep on him. If he continues to pitch the way he has shown, then I expect his name will come up a lot more. I fully expect him to make Baseball America look silly for leaving him off their league top 20's. If you were curious about a comp for him, looking at the numbers the player he most reminded me of is Minnesota's Nick Blackburn.
When you check box scores next season, keep an eye out for Cook. He could make a jump similar to that of right-hander Alexander Perez who went from the late 20's to potentially the top ten this season.
User Comments
No comments currently. Be the first to comment!