Down At The Valley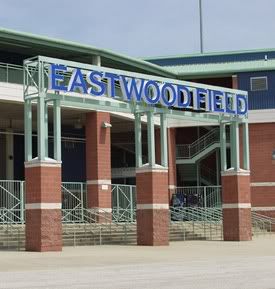 This is an article written in July 2007 recapping a visit to Niles, OH to see the Indians short-season Single-A affiliate Mahoning Valley play.
Stop number one on my minor league road trip is in the books, as I ventured down to Niles, Ohio and took in the Indians short-season Class-A affiliate the Mahoning Valley Scrappers on Sunday night. The Scrappers came away with the win, 4-1, but this trip was not about what actually happened in the game and in the win-loss column, but instead a way to try and bring the Mahoning Valley minor league experience home to the fans.
A special thank you to Mike Pilch, the Director of Media Relations and team radio broadcaster, for all his help in setting up the visit, showing me around and helping with interviews. For those interested, I sat down with Mike for a few minutes and he talked at great length about his duties as the team's radio broadcaster and media relations contact. Some very interesting stuff, of which I'll hopefully share in an article sometime this week or in the coming weeks.
Here is a quick recap of the day in Mahoning Valley:
I arrived at the field around 3:45, about two hours and fifteen minutes before gametime. For those unfamiliar with where Mahoning Valley is located, it is in Niles, Ohio, which is a neighboring city to Warren and also very close to Youngstown as well. Before the game, I talked to a few players such as right-handed pitcher Mike Eisenberg, shortstop Matt Thompson, and first baseman Todd Martin, of which I will write about in the next few days.
Once done with the interviews, I hung around and watched some players like outfielder Ramon Alvarado, outfielder Stephen Douglas and Martin hit in the cages and also watched catcher Osiel Flores hit off the tee while taking some hitting instruction. Here are a couple video clips from the batting cages (note: Manager Tim Laker is the person you see on the left of the screen):
Video 1: Outfielder Ramon Alvarado (#9) hitting in the cages
Video 2: First baseman Todd Martin (#26) hitting in the cages
Here are a few shots of Todd Martin in the cage: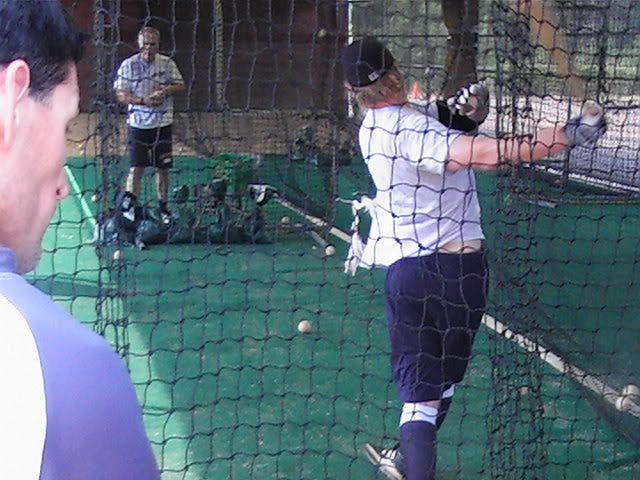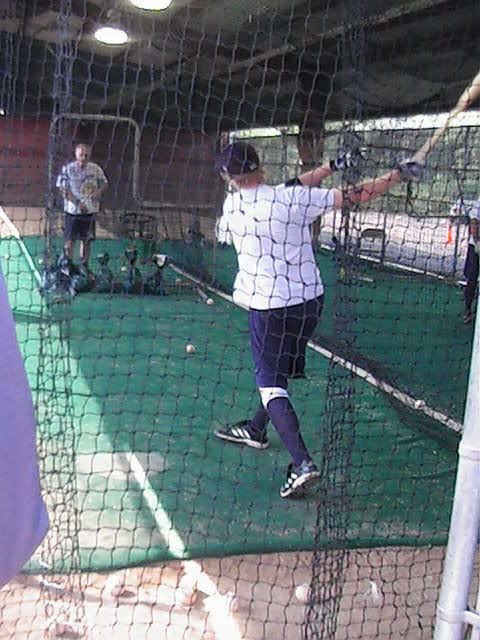 And, here are some shots of Ramon Alvarado and Stephen Douglas taking some swings (note: for all images, if you scroll over it a short description should display):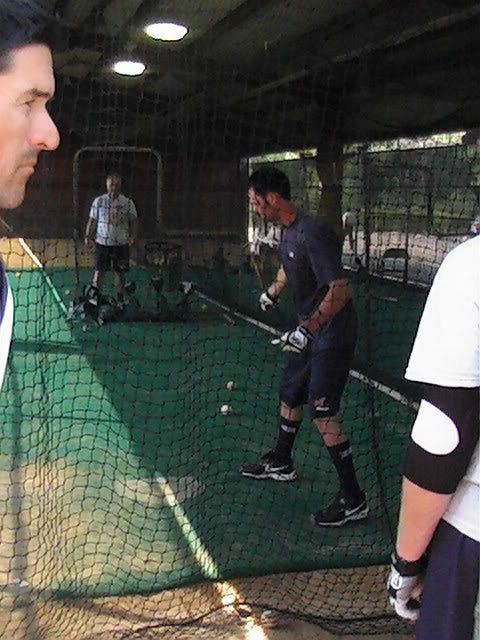 I also took a walk through the Mahoning Valley bullpen and had a few quick words with some other players. Here is a video of the bullpen:

Video 1: Mahoning Valley bullpen

And, here are a few shots from the bullpen: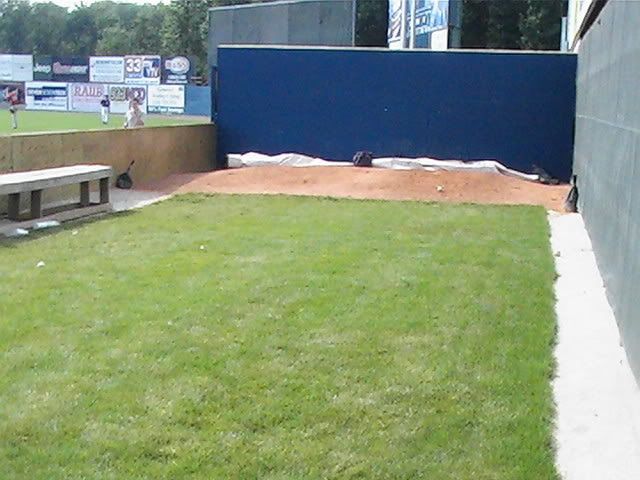 From there, I ventured up to the press box and took in the game. Here is a video of the view from the press box:
Video 1: Press box field view

Also, here are some pictures of the field from the press box: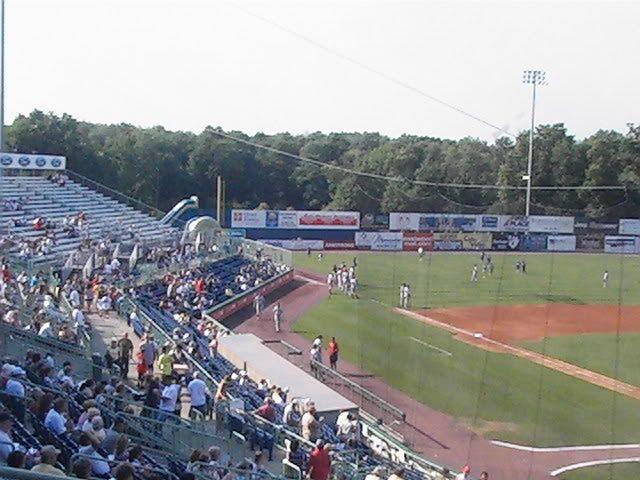 Left-hander William Delage started the game for the Scrappers. This is Delage's second season in the system, as he is a 14th round pick in the 2006 Draft out of Lamar University. Here is a video of Delage in action:

Video 1: Left-hander William Delage

And, some pictures of the lefty on the hill:


After Delage left the game, right-hander Joanniel Montero came into the game. Here is a video clip of him in action:

Video 1: Right-handed pitcher Joanniel Montero
And, here are some pictures: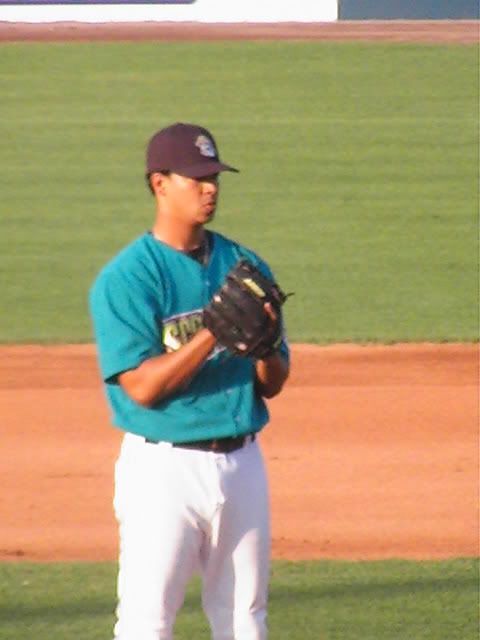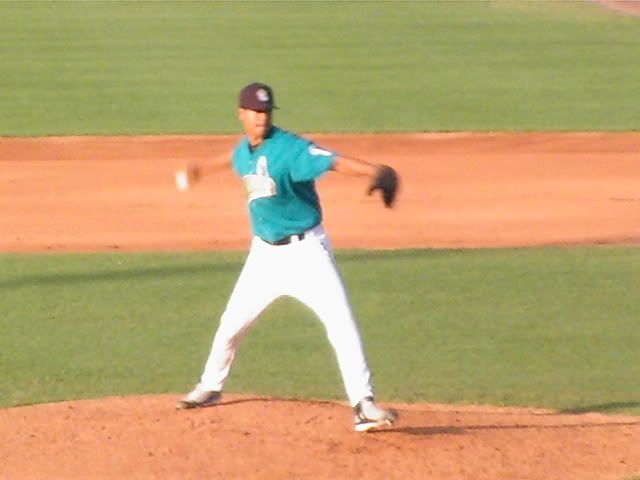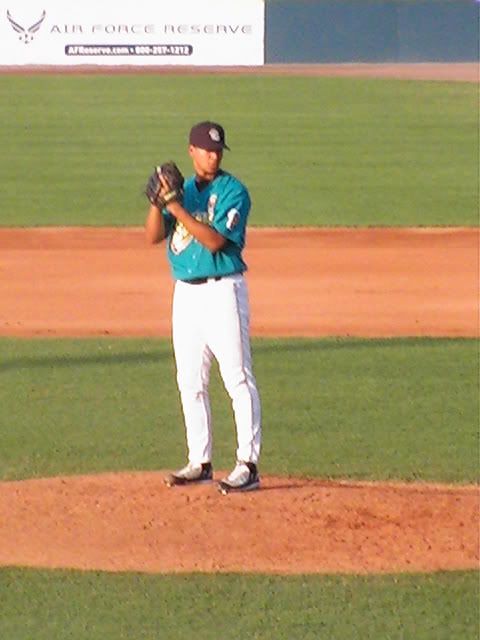 Mahoning Valley does not have any high profile hitting prospects at the moment, but infielder Jansy Infante, outfielder Todd Martin and catcher Alex Castillo have all gotten off to hot starts. Here are some video clips of them at the plate:

Video 1: Catcher Alex Castillo
Video 2: Infielder Jansy Infante
Video 3: First baseman Todd Martin

Of note, I also have some more video of Todd Martin and shortstop Mark Thompson in action at the plate, but will share that when I write a piece on them in the coming days.


Here are some shots of Martin: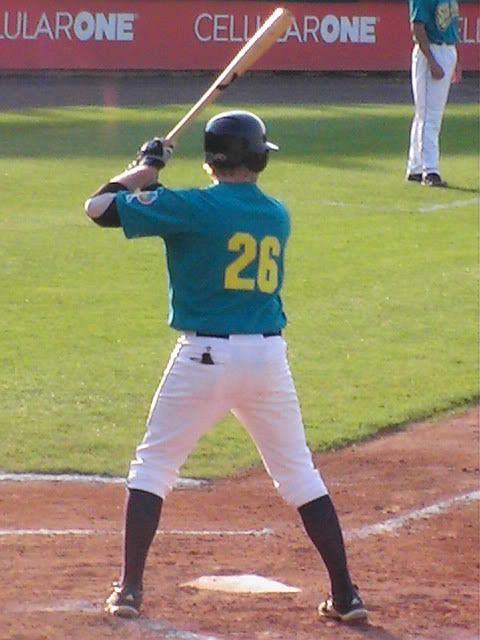 Here are some random video clips of outfielders Stephen Douglas and Matt Brown at the plate, and outfielder Justin Jenkins getting robbed of an RBI single with Martin at third base:

Video 1: Outfielder Stephen Douglas
Video 2: Outfielder Matt Brown
Video 3: Outfielder Justin Jenkins is robbed of a hit

Also, a few random pictures of players in action: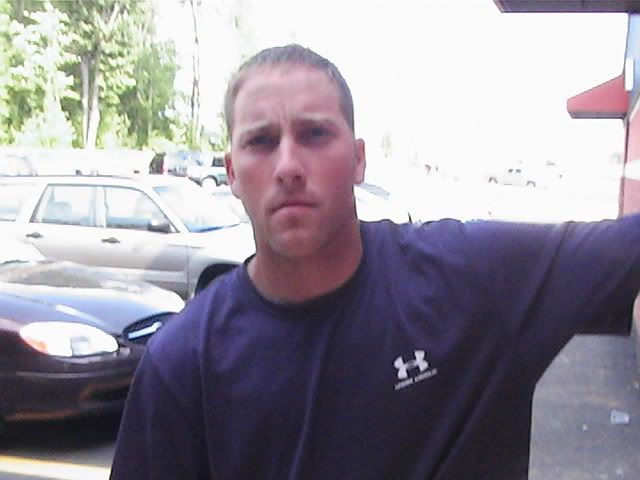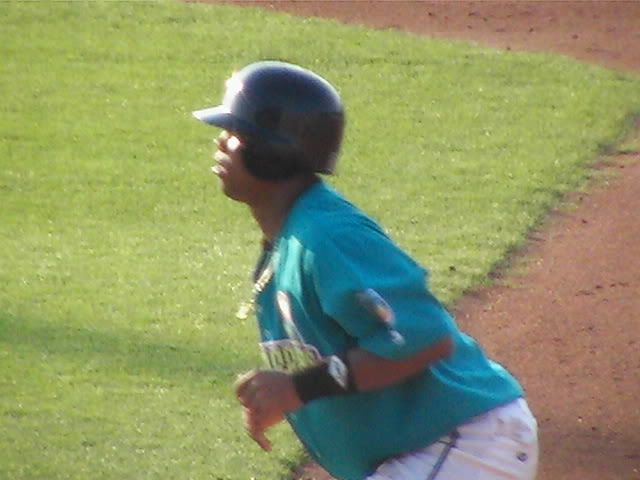 And last, some field shots of some game action: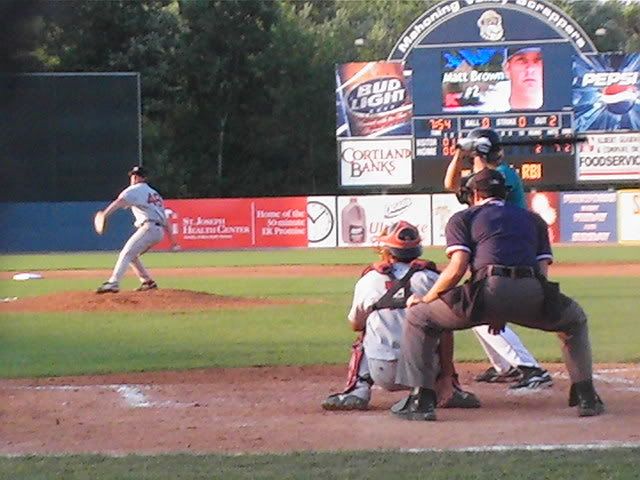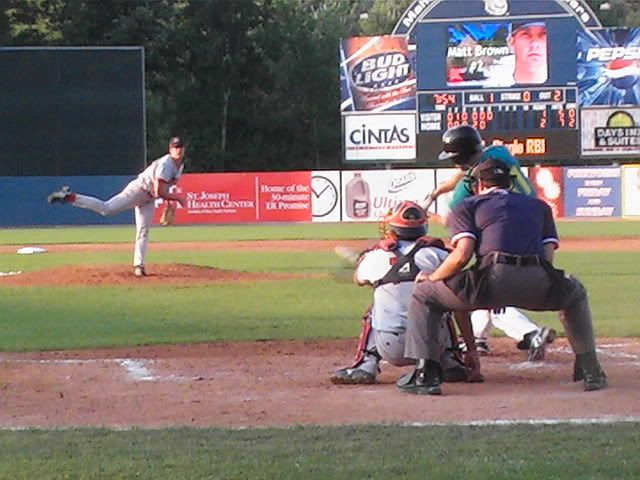 For a lot of fans, they hear about these players, but never get to see them in action or do not even know what they look like. Hopefully, this offered an insight into the action down at "The Valley" and also some of the players. As mentioned above, I'll have a piece soon on Eisenberg, Thompson, Martin and Pilch, and I'll be heading back there soon, hopefully in August sometime or, if they make it, the playoffs.

Also, I was at Akron last night to check out the Indians Double-A affiliate. More on that stop tomorrow, and several player articles will be in the pipeline soon as well. I'll be at Single-A Lake County this Friday to finish the final leg of this trip before I head to Winter Haven to watch the rookie-level GCL Indians the final two weekends of July.
User Comments
No comments currently. Be the first to comment!