Draft Notebook: Day 2 in the books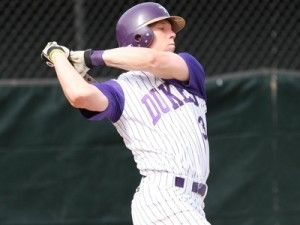 Jake Lowery (Photo: JMU Athletics)
Another crazy Day 2 of the draft has come and gone. The Indians made 29 picks in what was an eight hour marathon yesterday.
Like last year, the Indians are really being aggressive this year going after a lot of prep players as they drafted ten high school players in the first 30 picks (same as last year).

While they have selected 20 college players, it appears they have gone more of the junior college route this year as compared to last year so that is a noticeable change.
The approach to the draft this year and last year is great as it is exactly what this organization needs to do to inject some high level talent into the system.

There is a lot of risk involved, but the potential reward is well worth it especially considering the draft is the only real option for the team to add All Star level talent as they can
User Comments
No comments currently. Be the first to comment!