Game Recap 4/13: Gimenez Hits Walkoff Homer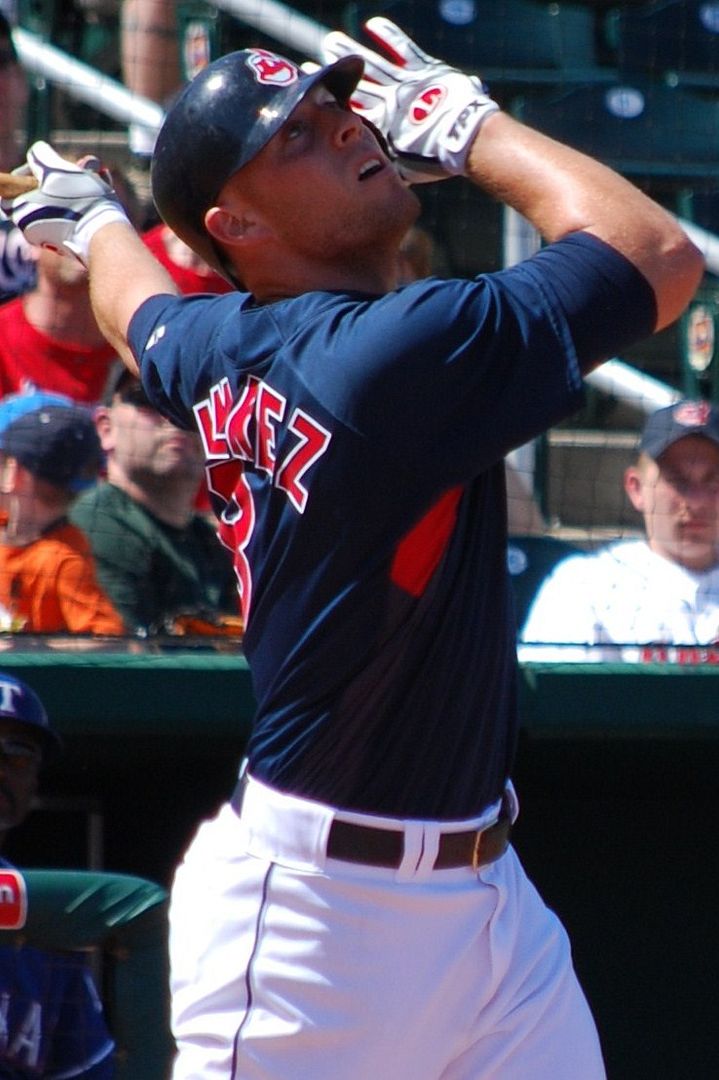 Walkoff Winner For Gimenez, Clippers
In a game which was shown on live television all over Ohio by the Indians cable network SportsTime Ohio, outfielder Chris Gimenez provided a made for TV moment with a dramatic solo home run to left field with two outs in the bottom of the 10th inning to give the host Columbus Clippers a 4-3 win.
The win was made possible by yet more dramatics in the 9th inning as down 3-2 going into the bottom of the inning and down to their final three outs of the game Columbus outfielder Jose Constanza and Trevor Crowe led off the inning with singles to set the table for Shell Duncan to drive in the game tying run with one out. Crowe finished 3-for-5 on the night, and Wes Hodges (2-for-4, 2B, RBI) and Jason Donald (2-for-4) also chipped in.
Right-hander Carlos Carrasco (1-0, 2.92 ERA) put forth a strong outing going 6.2 innings and allowing 1 earned run on 4 hits, 5 walks, and 4 strikeouts. Hector Ambriz made his second rehab appearance with a shutout inning of work with two strikeouts.
On Wednesday the Clippers will give the ball to right-hander Hector Rondon as he looks to bounce back from a rough outing in his first start of the season last Friday night. Gametime is at 6:35 PM.
Aeros Roll To 4-2 Win
Akron first baseman Beau Mills belted a 3-run home run in the top of the 1st inning which paved the way for the Aeros to win their fourth consecutive game by a final score of 4-2.
Zach Putnam was oustanding on the night, going five innings allowing just one unearned run on three hits while not walking anyone and striking out five batters. Omar Aguilar's struggles in the bullpen continued as he allowed a run on two hits in two-thirds of an inning, but Chen Lee and Neil Wagner combined for 3.1 shutout innings of relief to close out the game with Wagner earning his third save.
Trenton and Akron conclude their three game series tomorrow morning at 10:35 AM. Scott Barnes (0-1, 8.10 ERA) takes the mound for the Aeros against Trenton's Ryan Pope (0-0, 1.80 ERA).
Wilmington Out Pitches K-Tribe in 3-1 Win
Wilmington pitcher Michael Montgomery struck out 13 batters in seven innings, as the Blue Rocks two-hit Kinston for a 3-1 victory Tuesday night at Historic Grainger Stadium. Montgomery, the number one rated prospect in the Kansas City Royals organization, carried a perfect game into the seventh inning. Montgomery (1-0) gave up just two hits, one run and did not walk a batter in seven innings of work.
Jordan Henry broke up the perfect game with an infield single to lead off the bottom of the seventh inning. With two-outs in the inning, Nate Recknagel hit a double to the track to score Henry and cut the Wilmington lead down to 3-1.
Wilmington got to K-Tribe starter Kelvin De La Cruz early, hitting up the lefty for three runs on five singles and two walks over his first three innings of work. De La Cruz (0-2) settled down in the fourth and fifth frames, giving up just six hits and three earned runs in his outing. He walked two and struck out two in his second loss of the season. The K-Tribe bullpen kept things close as David Roberts pitched three perfect innings of his own. Roberts struck out the first five batters he faced, ending up with six strikeouts on the night. Santo Frias pitched a perfect top of the ninth for Kinston. Wilmington would do the same as reliever Eris Basurto retired the final six Kinston batters in order for his first save of the year.
The rubber match of the three game series takes place Wednesday morning at 11 AM at Historic Grainger Stadium. Nick Hagadone will start on the mound for the K-Tribe.
Greenwell Lifts Lake County to a 7-5 Win
Bo Greenwell
User Comments
No comments currently. Be the first to comment!