Game Recap 4/17: Pino, Clippers Upstage Chapman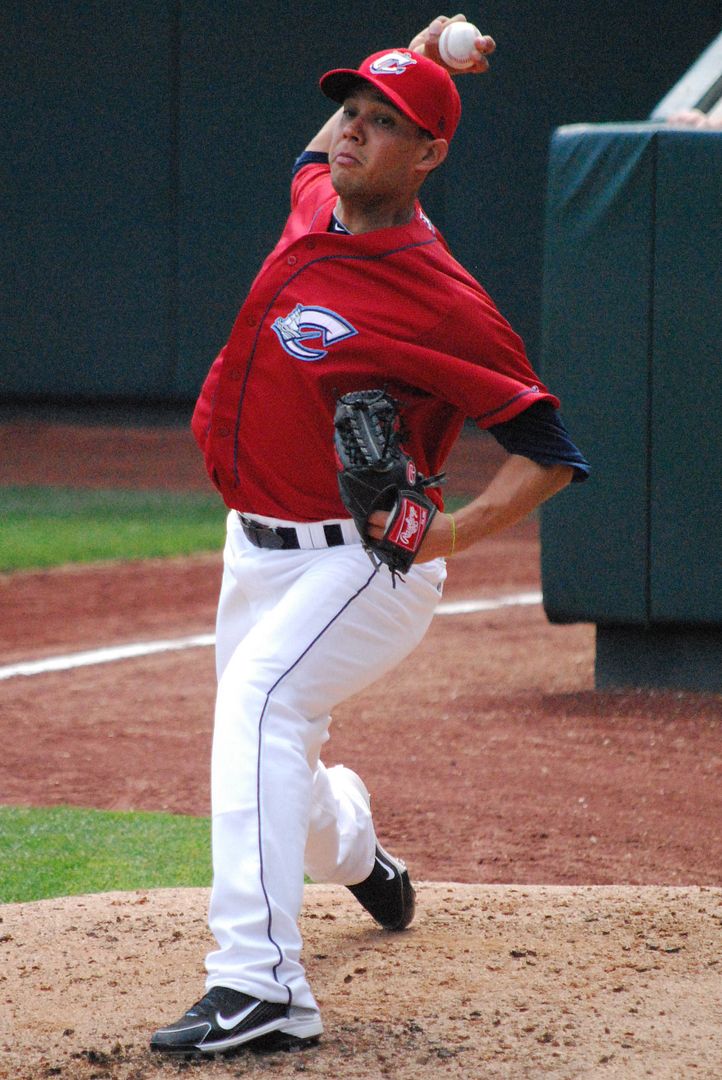 Columbus Beats Bats, Chapman
The Clippers (6-3) earned probably their most impressive victory of the season on Saturday afternoon as they beat highly touted Reds prospect Aroldis Chapman and the Louisville bats 3-1.
Chapman has become almost become something of a legend because of his 100 MPH fastball and the big contract he signed with the Reds in the offseason. But he proved to be mortal on Saturday afternoon as he took the loss and only made it through five innings and in the process allowed one run on one hit, four walks and had just one strikeout.
The star of the game ended up being Clippers right-handed starter Yohan Pino who went seven shutout innings and allowed just four hits, one walk and piled up six strikeouts. Since being picked up by the Indians last August as the player to be named in the Carl Pavano trade from the Twins, he has impressed and really opened the eyes of Indians personnel this spring. An outing like he had on Saturday in such a high profile game will only open those eyes further.
The Clippers only managed four hits, one each by Carlos Santana, Brian Buscher, Chris Gimenez, and Brian Bixler. Shelley Duncan had an RBI sacrifice fly in the first inning, Santana an RBI single in the sixth inning, and Brian Horwitz had a sacrifice fly RBI to close out the Clippers' scoring in the ninth inning.
The Clippers play a doubleheader on Sunday as game one will be a makeup game due to Friday night's rainout. Scott Lewis will start one of the games, but it is unknown who will start the other though it is likely that Jeremy Sowers will get the spot start.
Aeros Skid Continues With 3-2 Loss to Bowie
The Akron Aeros suffered their third straight loss at home with a 3-2 loss to the visiting Bowie Baysox on Saturday afternoon at Canal Park. The loss drops the Aeros to 5-5 on the young 2010 season.
The Aeros jumped out to an early lead in the first inning when Tim Fedroff walked to start the bottom of the 1st inning. After Fedroff stole second, Matt McBride singled through a hole at shortstop allowing Fedroff to come around and score putting the Aeros up 1-0 after one inning. Aeros starter Ryan Edell continued his early season dominance by pitching six innings and allowing only three hits. Edell
User Comments
No comments currently. Be the first to comment!